Want a wonderful gift for your family or friends who likes cooking and eating steak? This TUO Steak Knife Set could definitely offer them a perfect dining experience.

This Black Hawk 5 inch Steak Knife is designed for cutting steak, there are four knives to allow you and your family to enjoy a delicious meal together. The straight edge provides the stunning cutting ability, in addition to slicing your steak, it can also help you slice through other foods to make them fit for eating.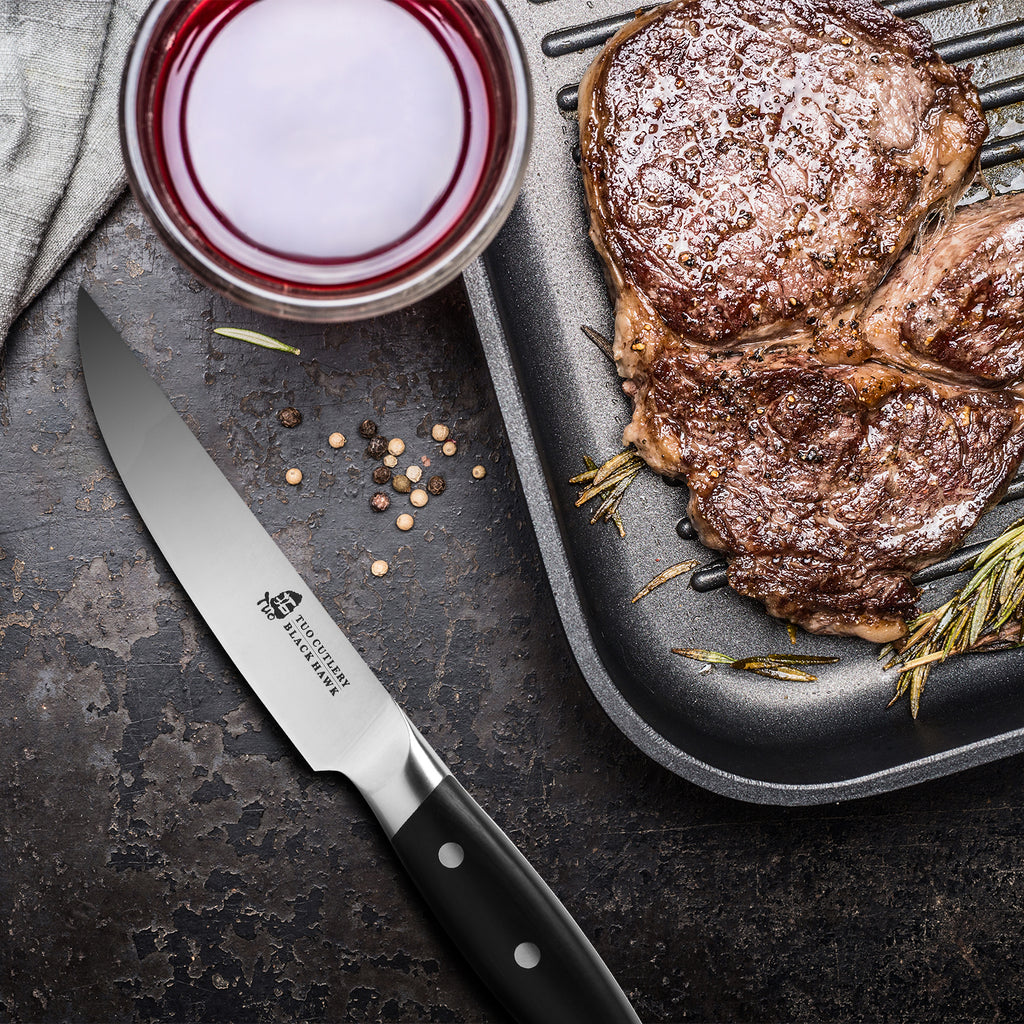 The black handles are made from Pakkawood finished with an ergonomic design. While the bolster keeps fingers from the blade and provides a good balance for the knife. Moreover, the knife is a full-tang construction and the blade is triple-riveted into the handle so is not easy to fall off.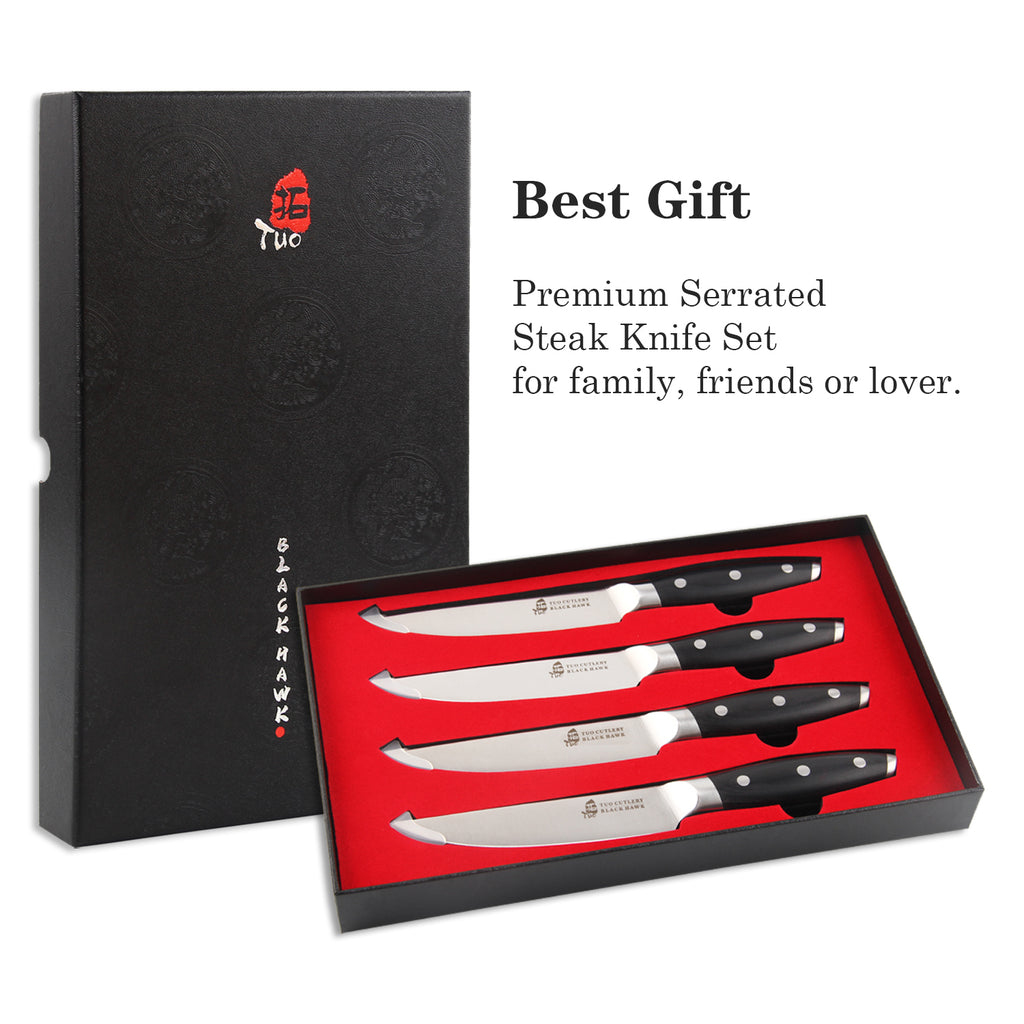 Most importantly, high carbon stainless steel makes the blade sharp. Also, an exquisite package is one of the reasons you choose a table dinner knife set. The 4 steak knives are so well packaged and come in a beautiful box with our TUO Cutlery logo and also Black Hawk marked, which is a wonderful gift to give other people.