You may have noticed that most Santoku knives feature dimples along their edges. If you are unfamiliar with this type of blade, our post today will tell you why they are so important in a Santoku knife.
Have a look at the knife in my hand. The ergonomic Full Tang and Pakkawood handle with riveted built-in balance will offer you exceptional comfort and maneuverability.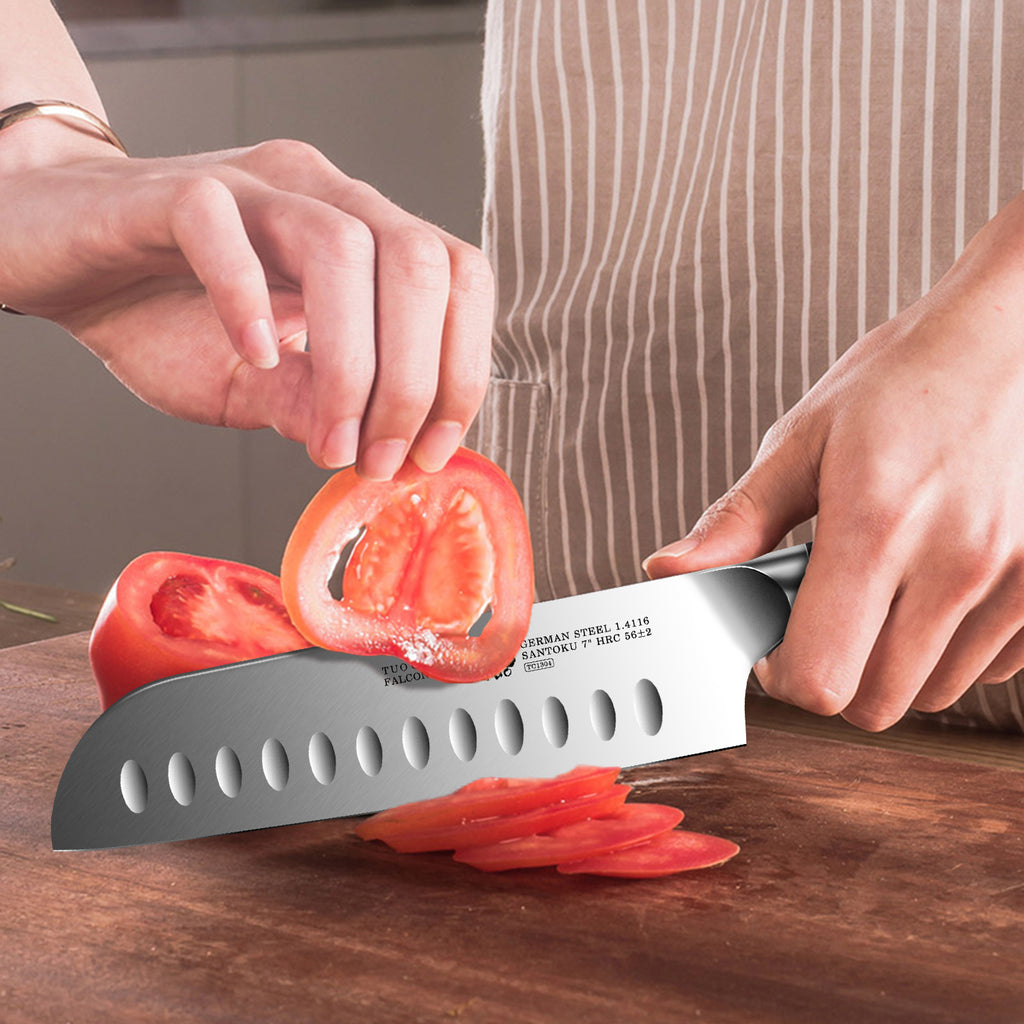 The most noticeable feature of a
Santoku knife
is the shape of the blade, which is often referred to as a ''sheep's foot'' although not all modern Santoku knives carry this trait. And the edge of the blade is usually flat.
This showing knife is our
Falcon
Santoku knife. When using a Santoku knife, much of the food you will be dealt with will be juicy or sticky, which is easy to cling to your blade. Then these dimples in the blades could create an anti-suction environment that stops food from sticking to the blade.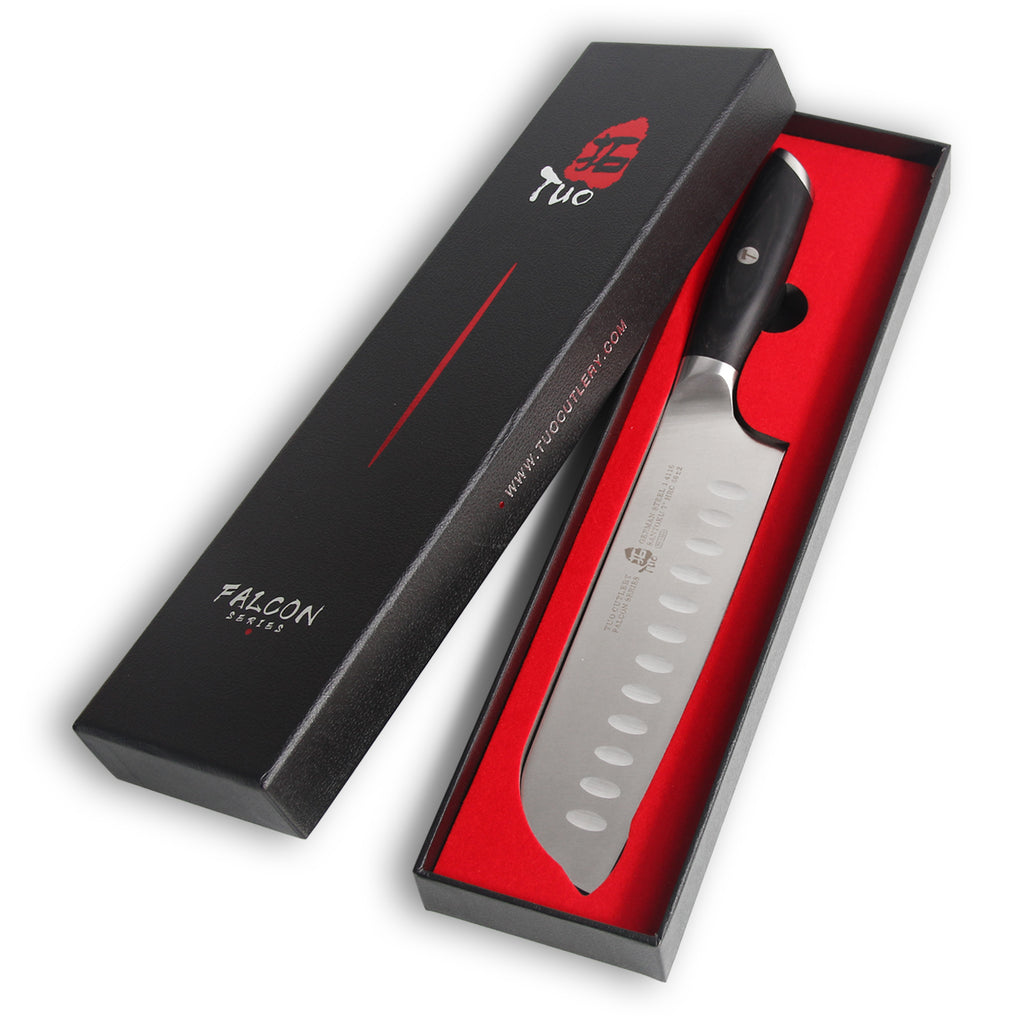 It is also a reason why people choose a Santoku knife over a chef's knife that it takes much less time to complete tasks with a Santoku knife. Stopping every five seconds to wipe the blade clean will negate that advantage. Therefore, I strongly suggest purchasing a hollow edge Santoku Knife like this.