If you are new to Japanese knives, you may have questions about how to use some special shape knives. Today I'll bring you a Japanese Kiritsuke knife.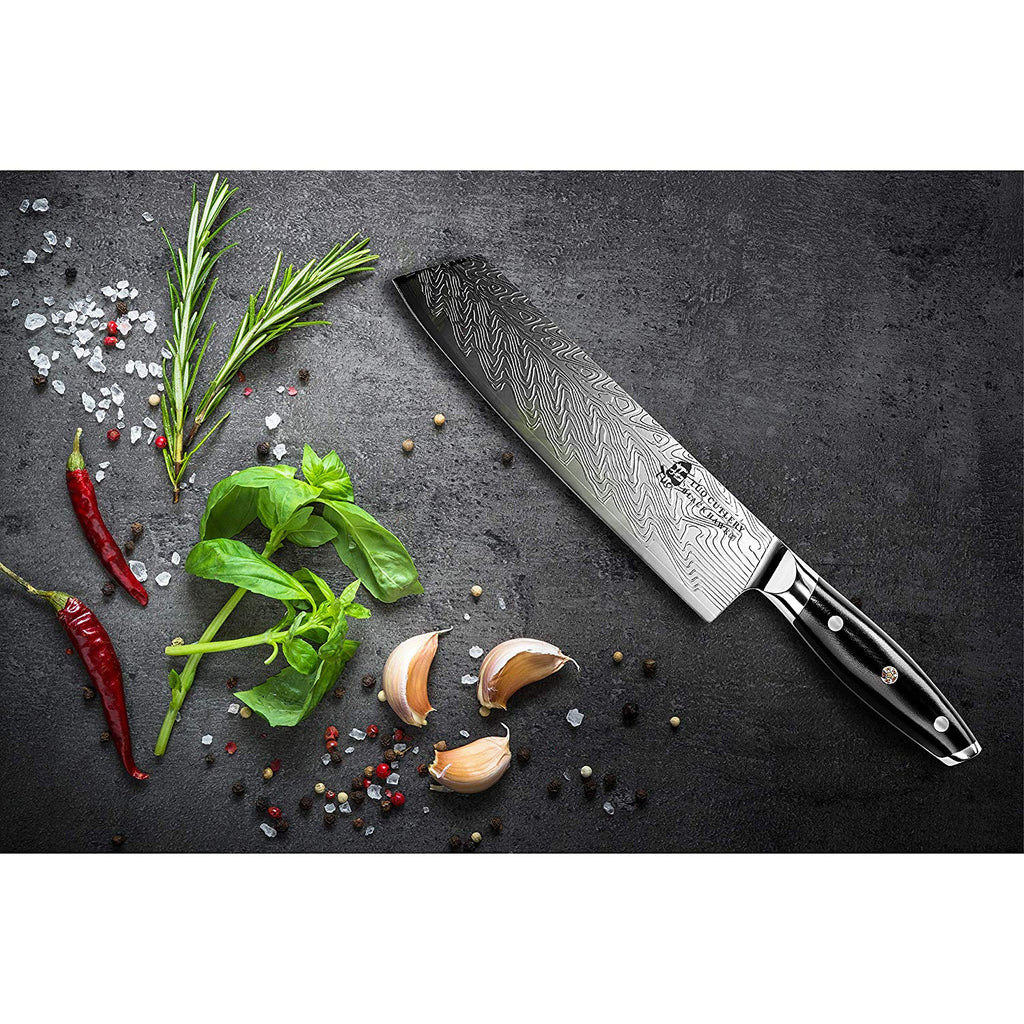 The Kiritsuke is a traditional Japanese knife with an angled tip that can be used as either a sashimi knife or as an all-purpose knife. It's also known as ''masters knives'' meaning that once you've attained a certain skill level all tasks can be completed with this knife shape.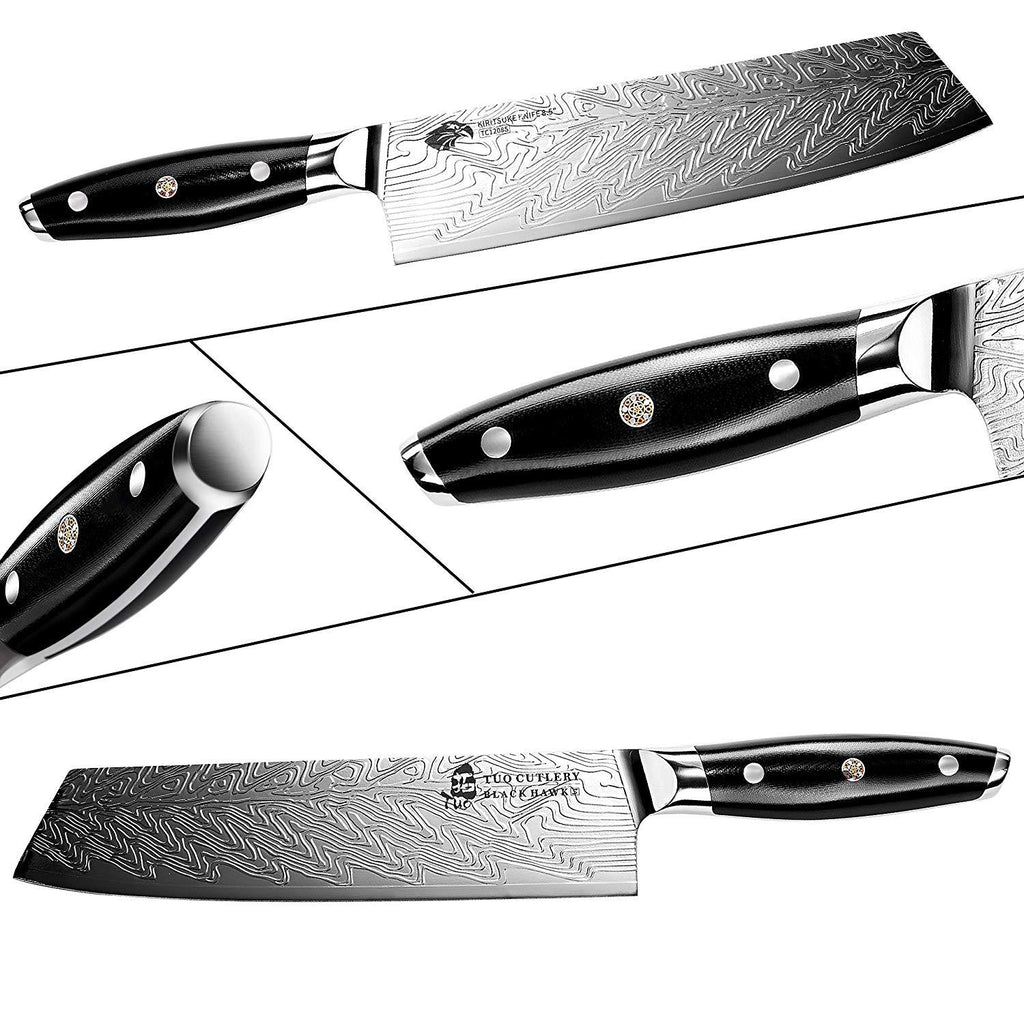 Our Black Hawk-S Kiritsuke  Knife blends the Japanese Yanagida knife with a vegetable cleaver making it a versatile and efficient alternative to a chef's knife. It has beautiful 3D ripple patterns, reverse tanto profile makes the pointed tip very nimble but also delicate while the flat profile lends itself well to chopping and push cutting.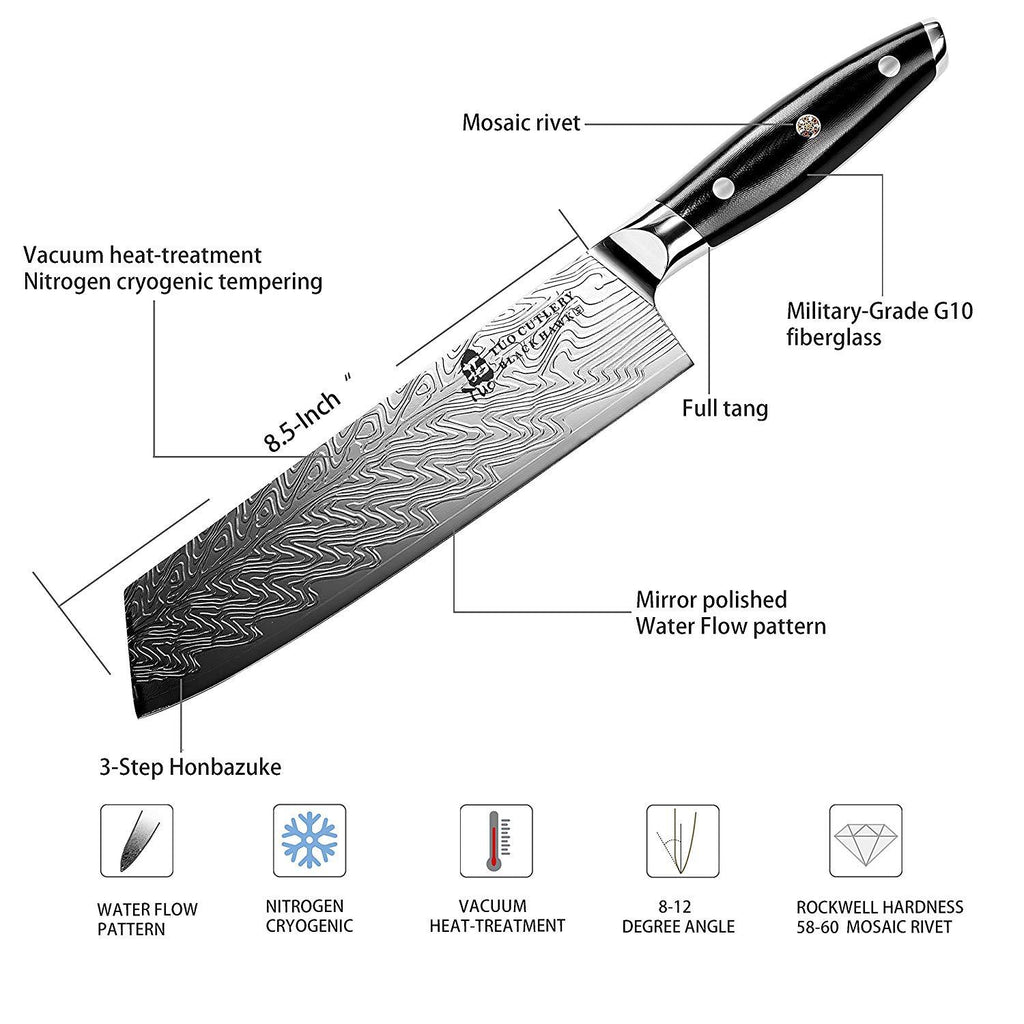 Last but not least, the meticulously constructed, triple-riveted G10 handle has gone through special treatment, making it extremely impervious to heat, cold, and moisture. This Kiritsuke knife engineered with high-carbon German stainless steel that holds a great edge at an amazing price point!