Today allow us to introduce you to a rarely seen knife called vegetable meat cleaver. It's been a staple in Chinese cutlery for generations owing to its high versatility.
Cleaver knives typically measure 7 inches and sport a double bevel-edged blade that's thin, straight, and rectangular. It sounds like Japanese Nakiri knives, but you can see its edge is wider than a Nakiri knife. Therefore, the blade is extremely efficient at chopping, slicing, dicing, and mincing veggies and fruits, and meat!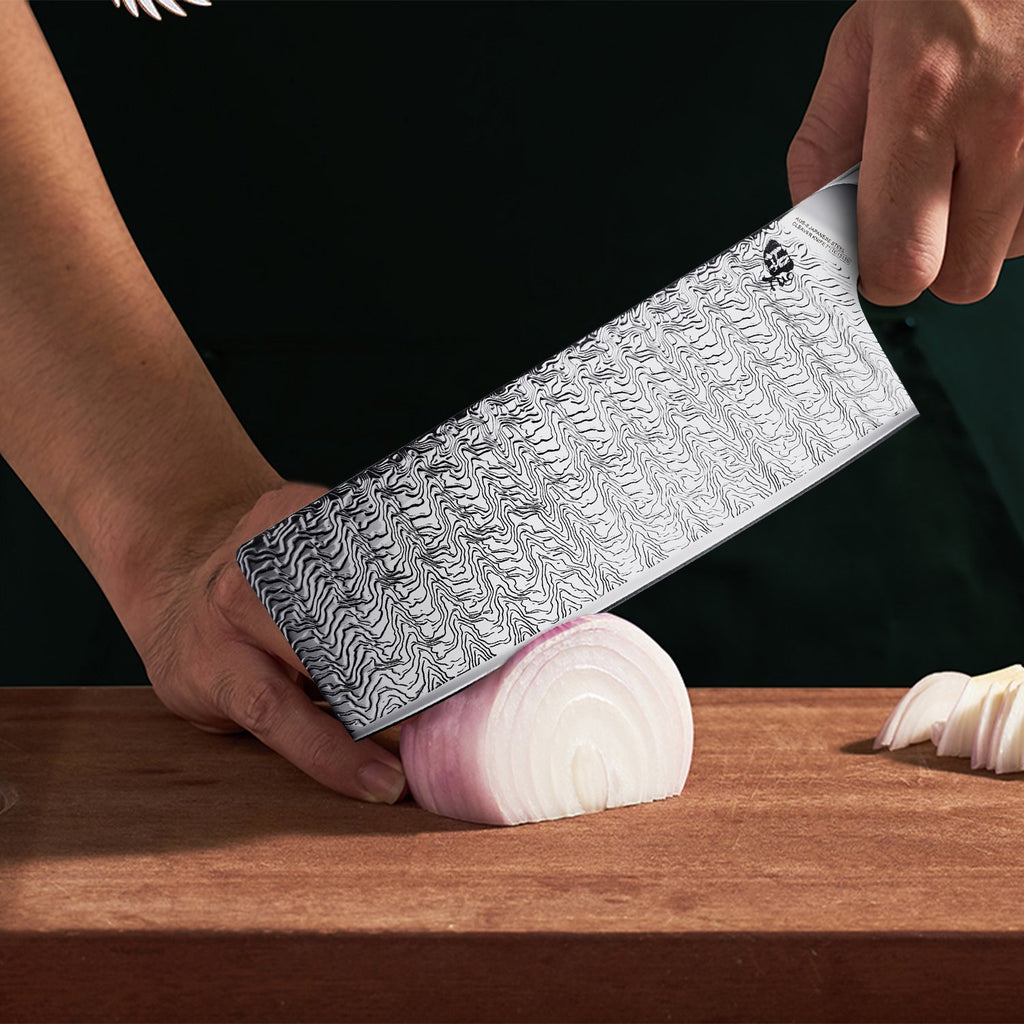 For our Falcon S knives, AUS-8 Japanese Steel is the material of choice as it promises exceptional sharpness, strength, and durability, as well as lasting edge retention. Also, a hand sharpened edge at 8-12 degrees ensures our razor-sharp cleaver knife is perfect for every kitchen task.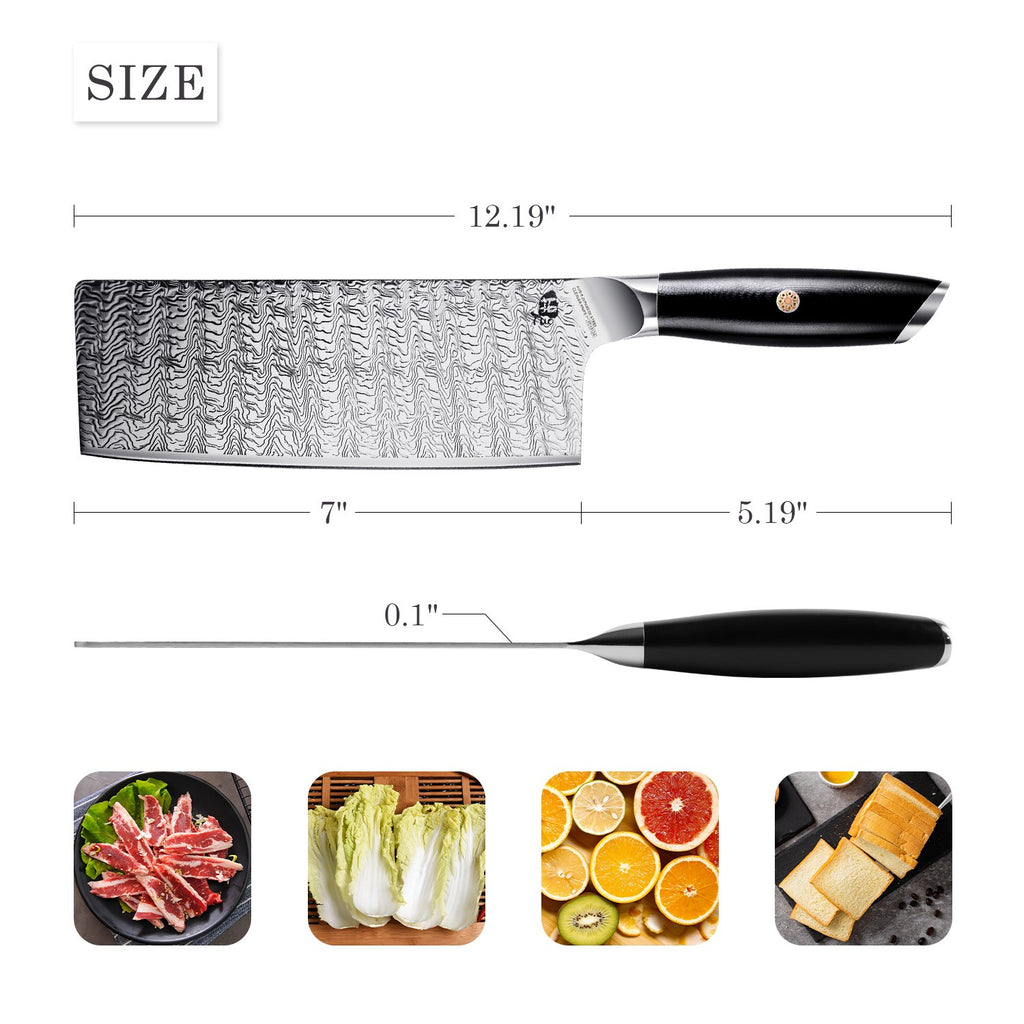 Furthermore, the ergonomic G10 handle is designed for anti-slip and ensures a comfortable grip and less fatigue. Get ready to invest in a Chinese Cleaver Knife? We've curated this best blade to add to your kitchen cutlery series.