While a chef's knife can suffice most kitchen tasks, a santoku knife is better for detailed tasks.
Similar to the general-purpose chef's knife, the versatile santoku knife can handle various ingredients from red meat to green veggies. However, take in mind that, it may bring serious damage when you cutting with hard bones.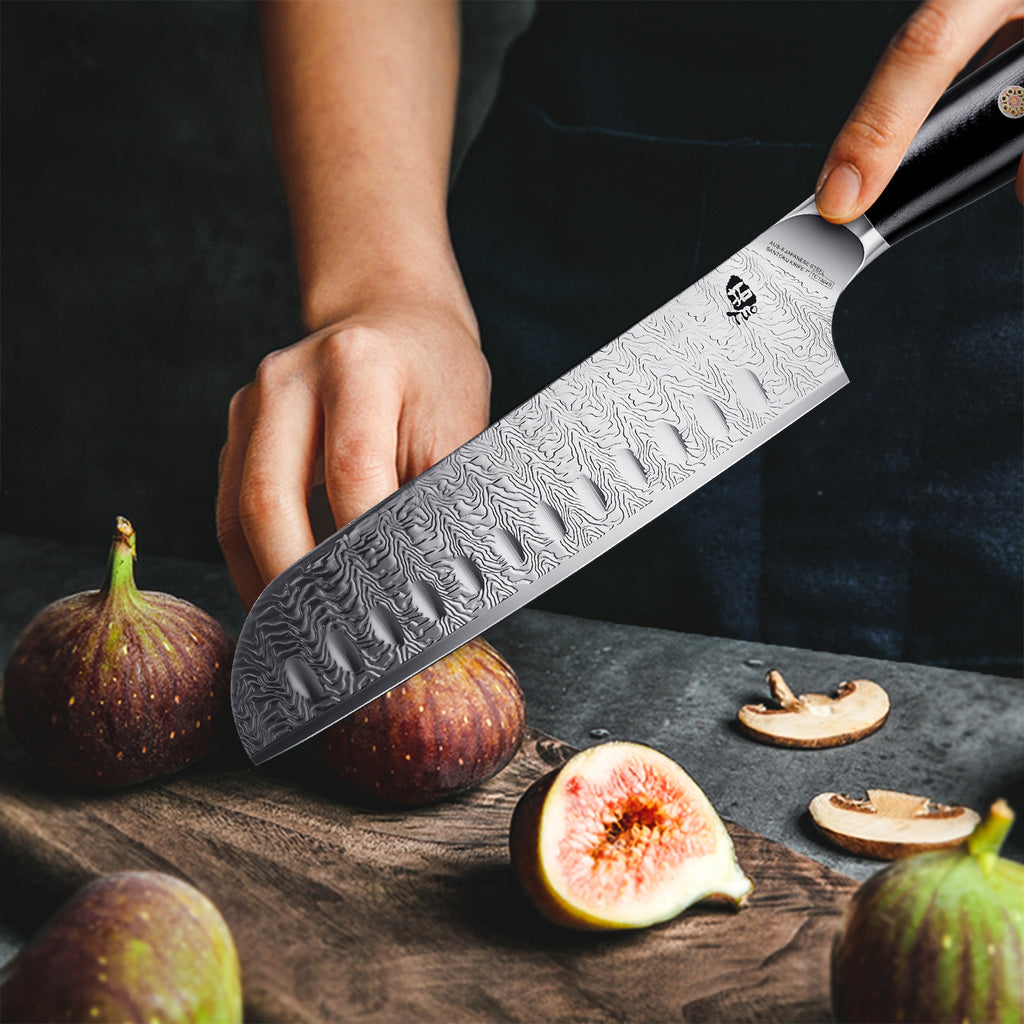 You can distinguish a santoku knife from others because of its flat and smooth blade edge and hollow-ground pockets, which can prevent food from sticking to the blade.
Besides the steel and handle, such as general German steel and Japanese steel, the weight and balance are also important. It's shorter than the standard 8-inch chef's knife but doesn't make it any less functional. This TUO knife comes with a full bolster which prevents your finger from being accidentally cut. Plus a full-tang construction offers you an ultra-balanced experience!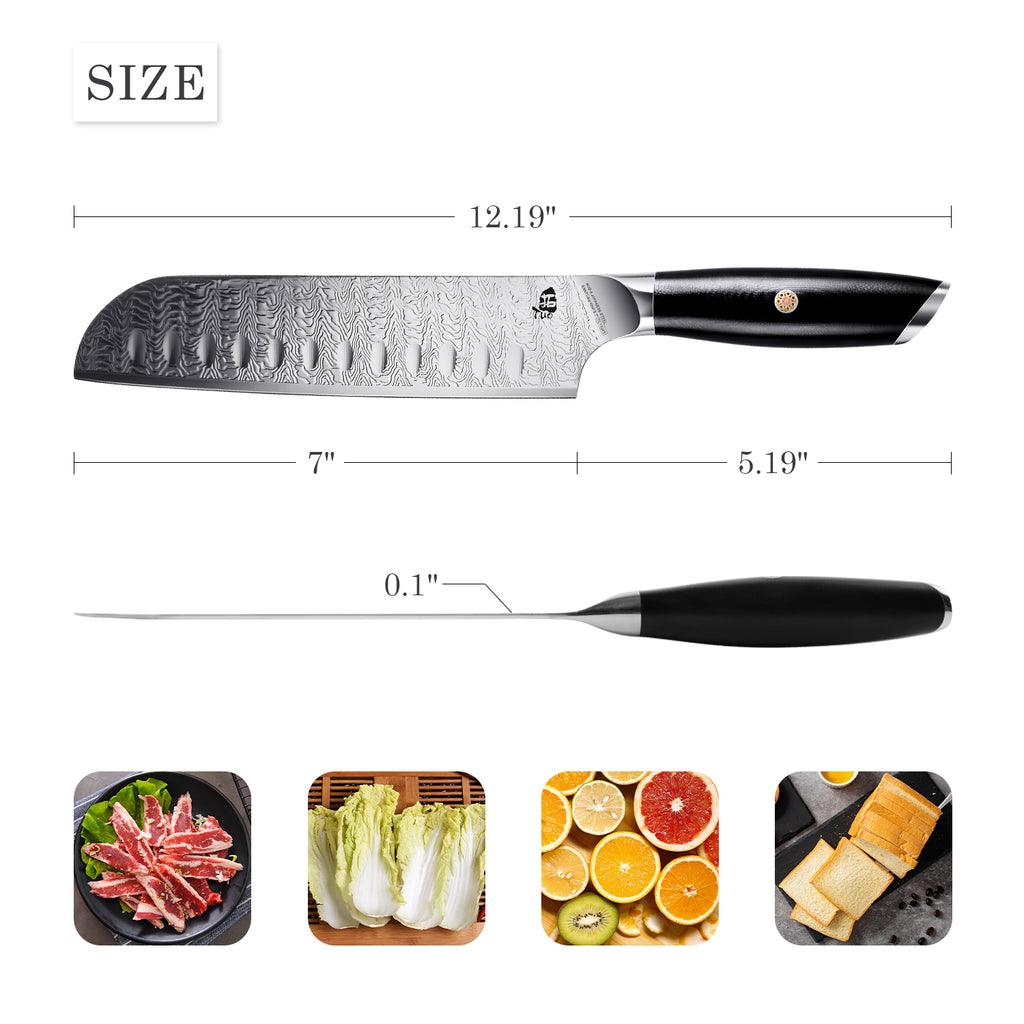 If you have enough budget on the wallet, consider this Falcon S 7'' Santoku knife, whose quality is on par with high-end ones. You would be hard-pressed to find such an appealing kitchen knife!