We all know that bigger isn't always better when it comes to kitchen knives. As one of the kitchen cutlery knives - the paring knife typically measures 4 inches or so, and this TUO paring knife is 3.5''. It's perfect for in-hand detail work, like cutting, peeling, trimming and, of course, paring.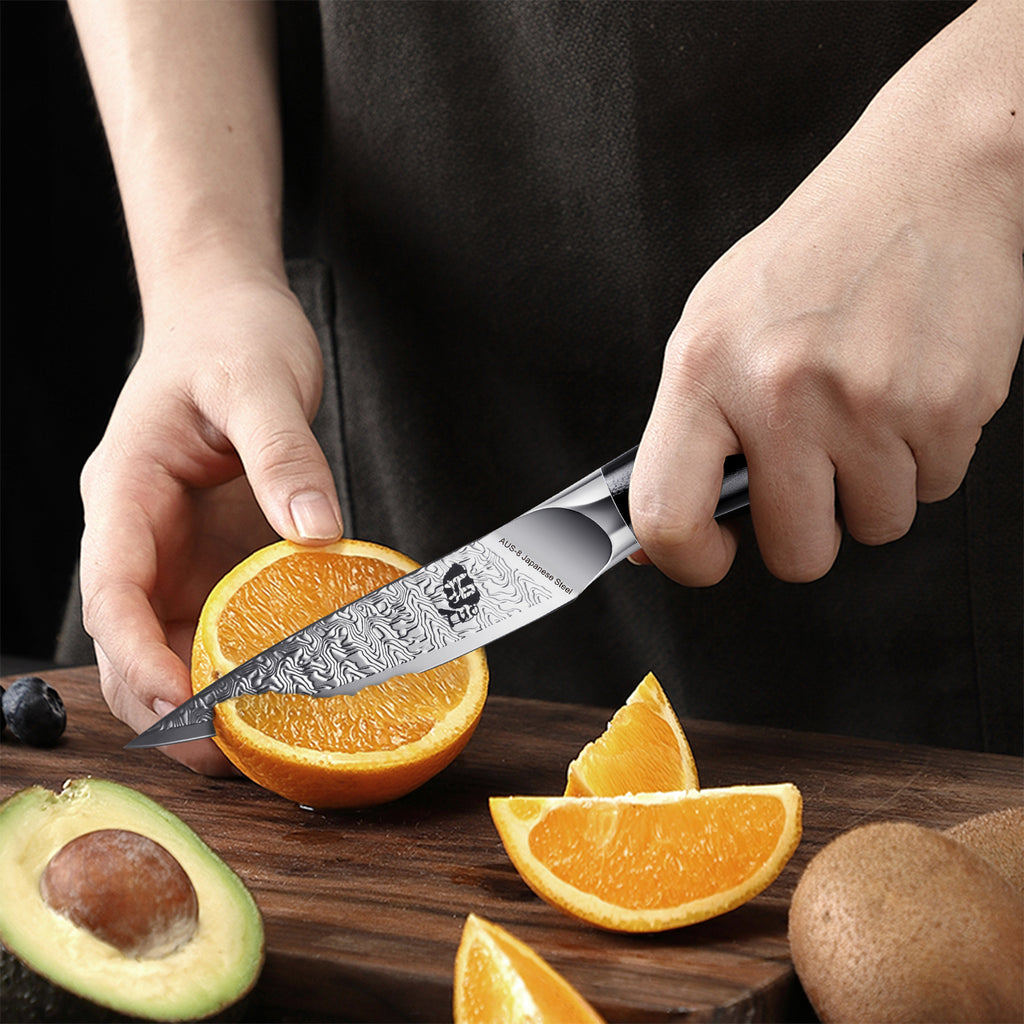 Thanks to its ergonomic design, you'll never feel fatigued when cutting. Every angle and curve of this paring knife is scientifically designed to ensure the G10 handle fits your palm to the maximum, you will feel comfy even if you use it for a long time or get your hands wet.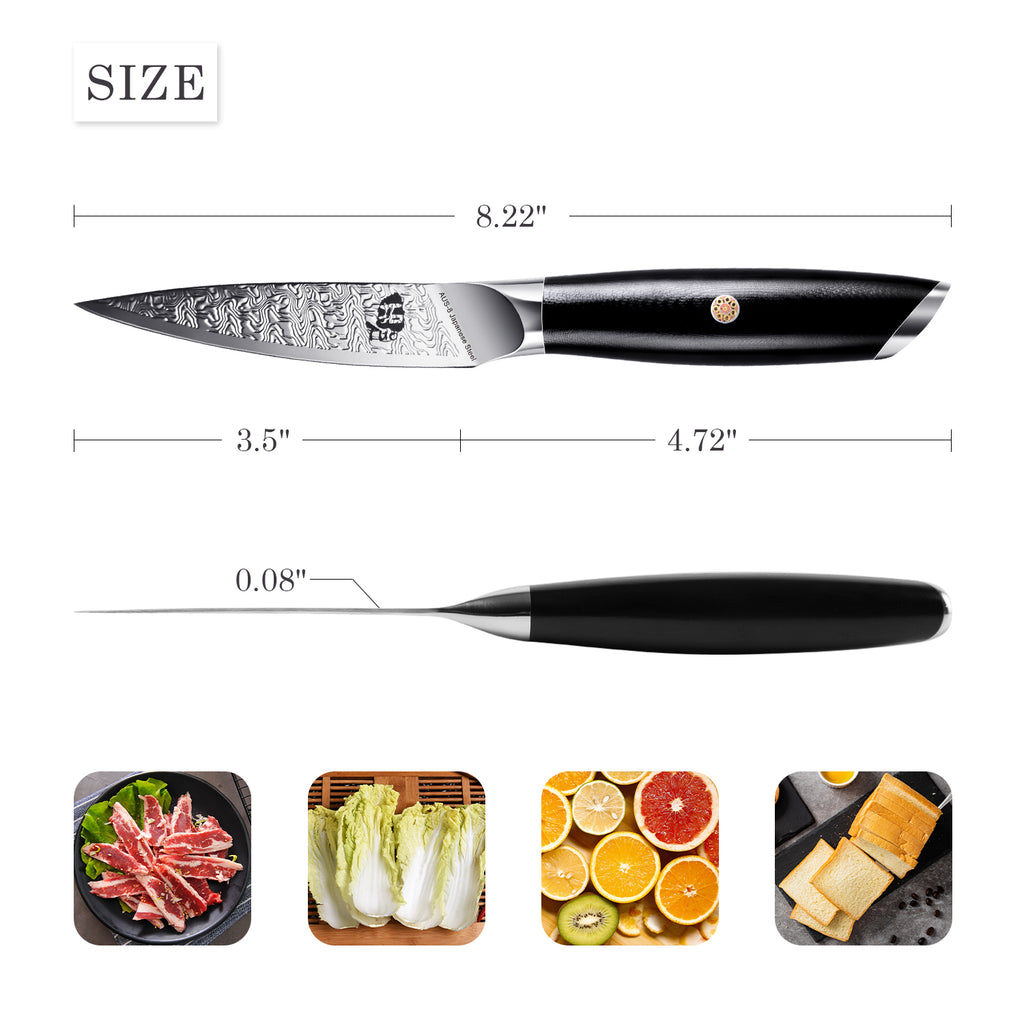 Meanwhile, this Falcon S full-tang paring knife is forged from a single piece of Japanese Steel that runs from the tip through to the handle and is secured a rivet for superb stability.
You can easily find a paring knife for under $10, but a knife that price will dull eventually and the blade won't sharpen well. At TUO Cutlery, this fruit knife has a sharp pointed tip for piercing, good overall balance and a comfortable handle. Though it's $43.95, it's a longer-lasting knife for every kitchen.