If you've ever struggled to slice a tomato without crushing it, you know the importance of using the correct knife. Though you may say there is no professional tomato knife for cutting tomato perfectly. When you're required to a knife for all kinds of vegetable uses and also an high-end appearance, this TUO Nakiri knife with a gorgeous rippled pattern will definitely draw your eyes.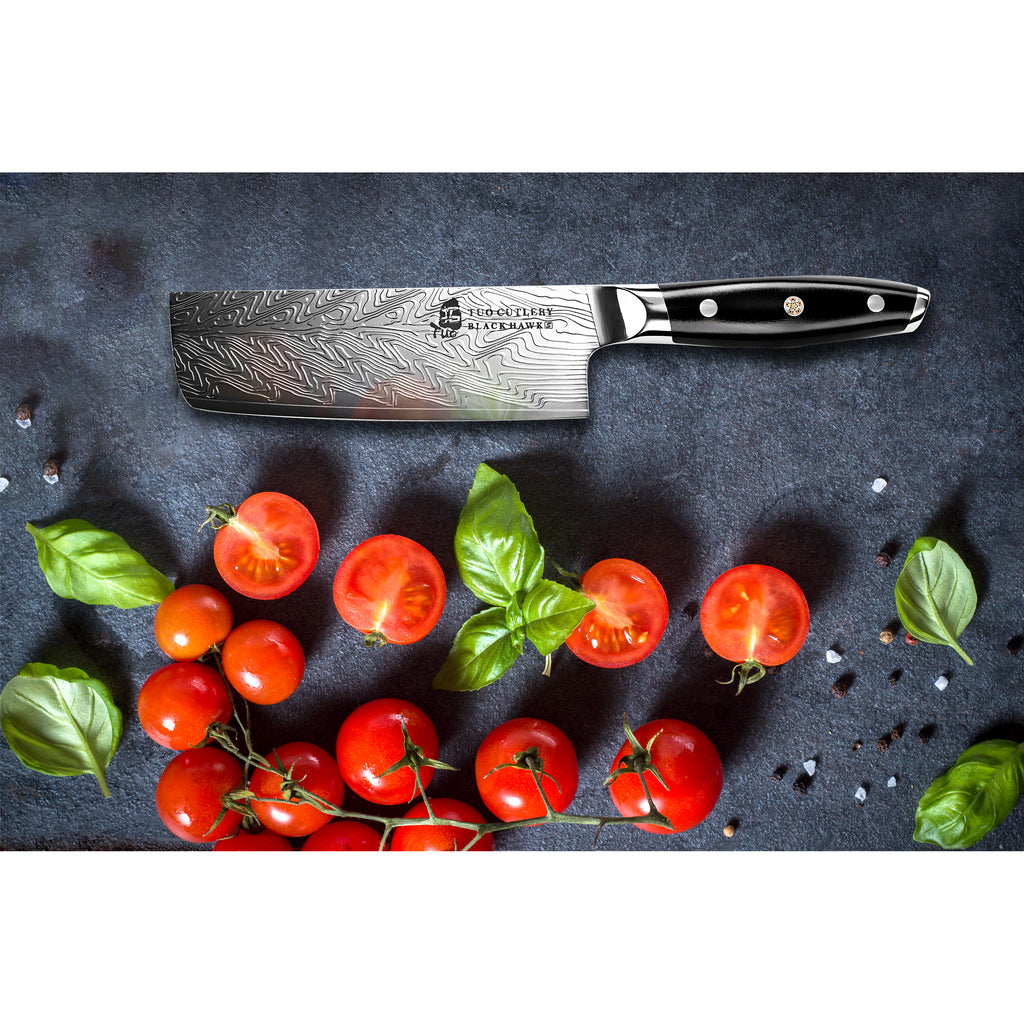 You will find this knife perfects for push cuts and ideals to chop vegetables in bulk. Nakiri Knife 6.5'' in TUO Black Hawk-S Series features the blunt front end, flat-profiled blade geometry and double-edged, which makes it easier to cut straight slices and the flat blade allows you to use it as a food transfer. The knife is specifically designed to slice, dice, and chop the squash, extra-juicy tomatoes, and fruit as well!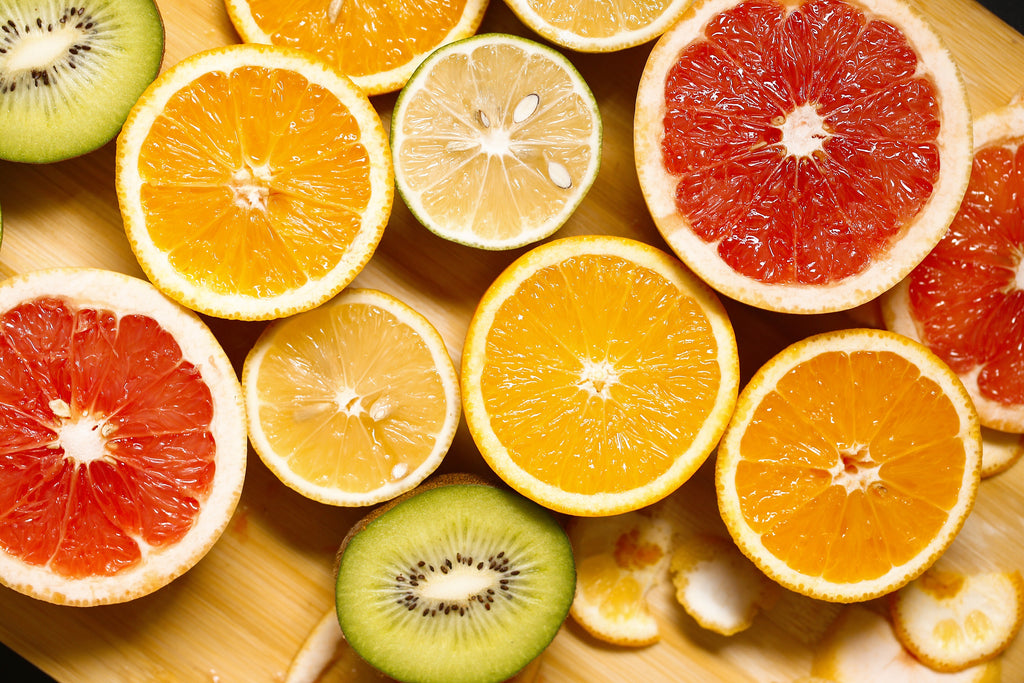 Unlike other normal wooden handle, the handle is made of G10 fiberglass composite materials that feature superior lasting properties. It is nearly immune to extreme temperature or humidity.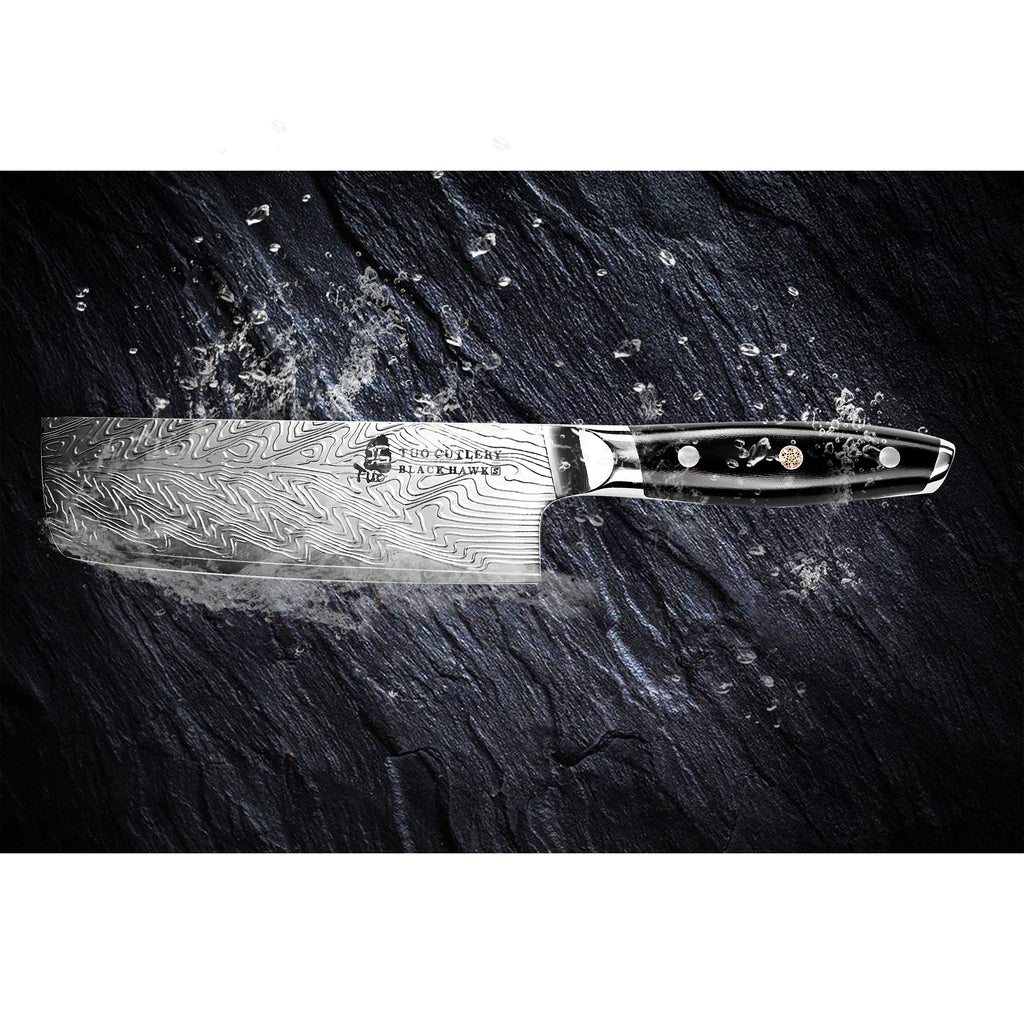 It's going to look beautiful in your hand. You should absolutely consider adding it to your cart before it sells out!