The right tools always make the job at hand more pleasurable, especially in the kitchen. And that's why we put our passion to create a larger size butcher knife for professional uses.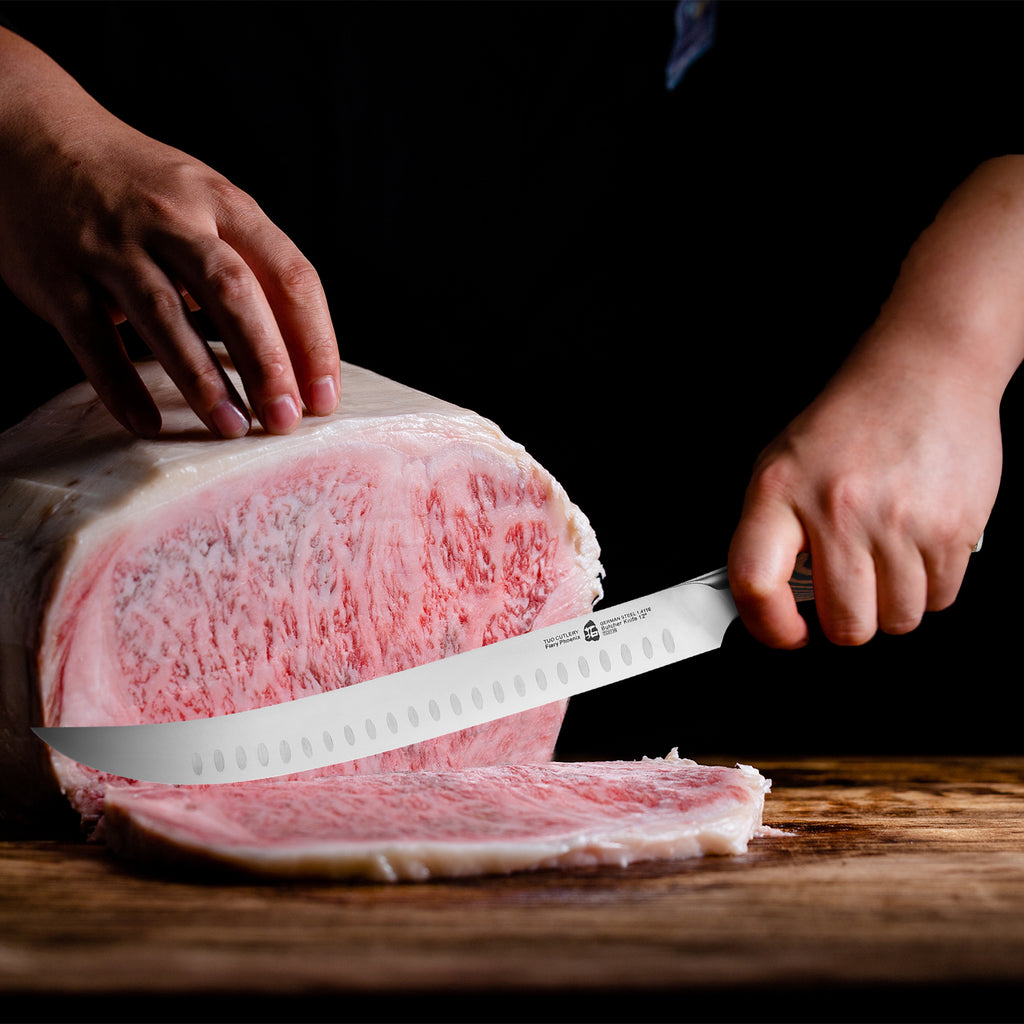 Our Fiery Phoenix 12'' butcher knife is versatile. It is commonly used for portioning larger cuts of meat such as large beef briskets, poultry, turkey, and larger fruits and smaller amounts of beef, pork, and fish.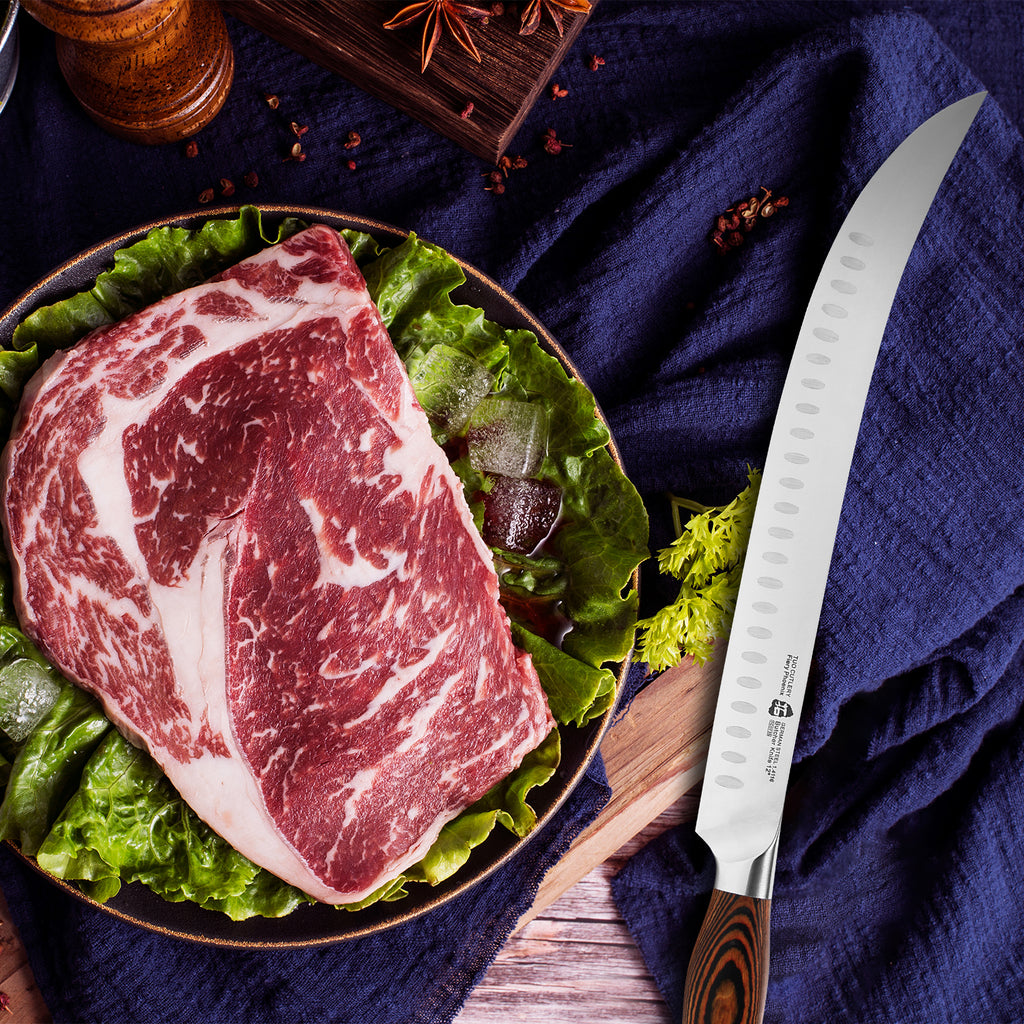 The blade's very tip is good for getting between the skin and meat, and the curved part of the edge is also designed to get around the bone well. When touching the bone, it can be rotated to push it away and separate it from the meat. And the Granton edge helps prevent meat shredding and tearing.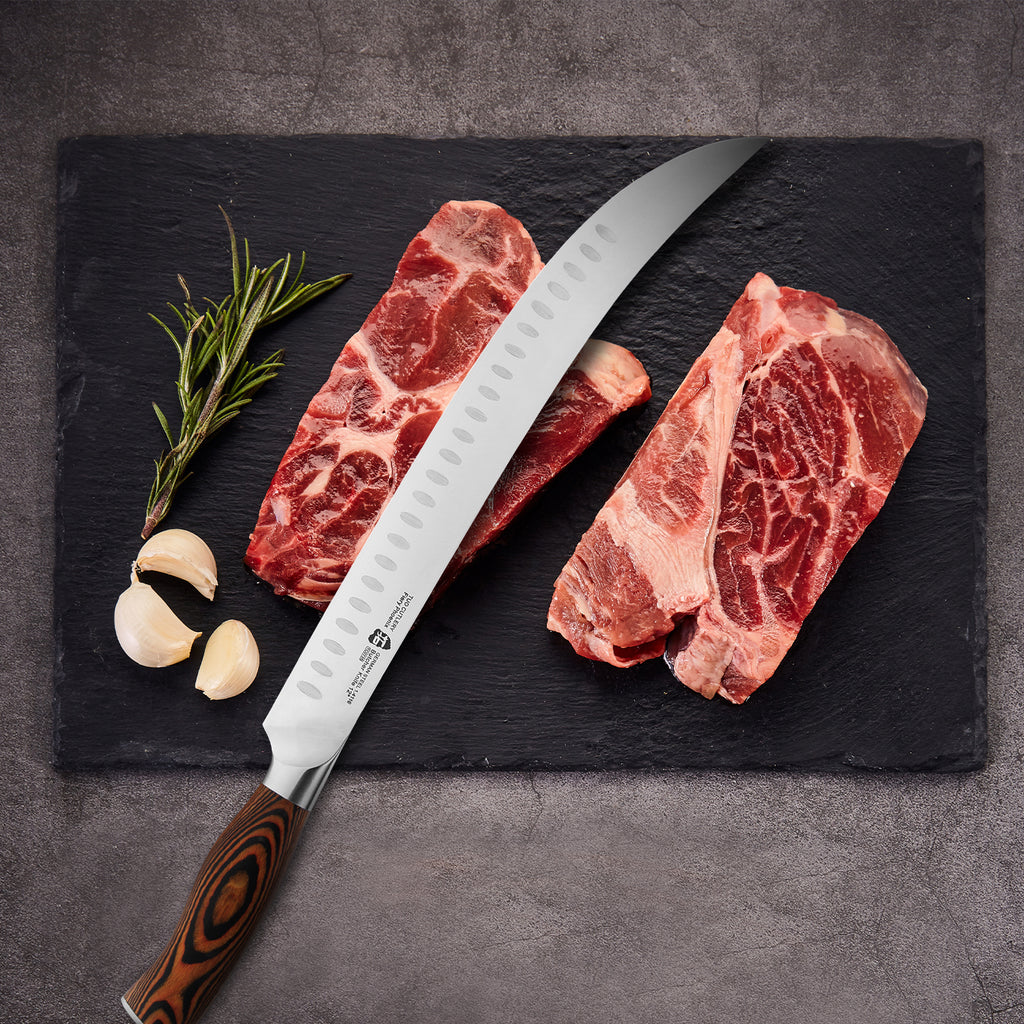 You'll love how strong and sturdy this TUO Knife feels in your hand. It's forged from a single piece of high carbon stainless steel and has a full tang, which helps it feel very balanced. Plus, the ergonomic handles make it comfortable to hold and feel like an extension to your hand. In a word, it's the worthiest investment in your kitchen knife collection!