A steak knife is not only useful in your kitchen, but also would be a wonderful gift to family or friends. And this our Falcon Steak Knife which could definitely offer them an incredible dining experience.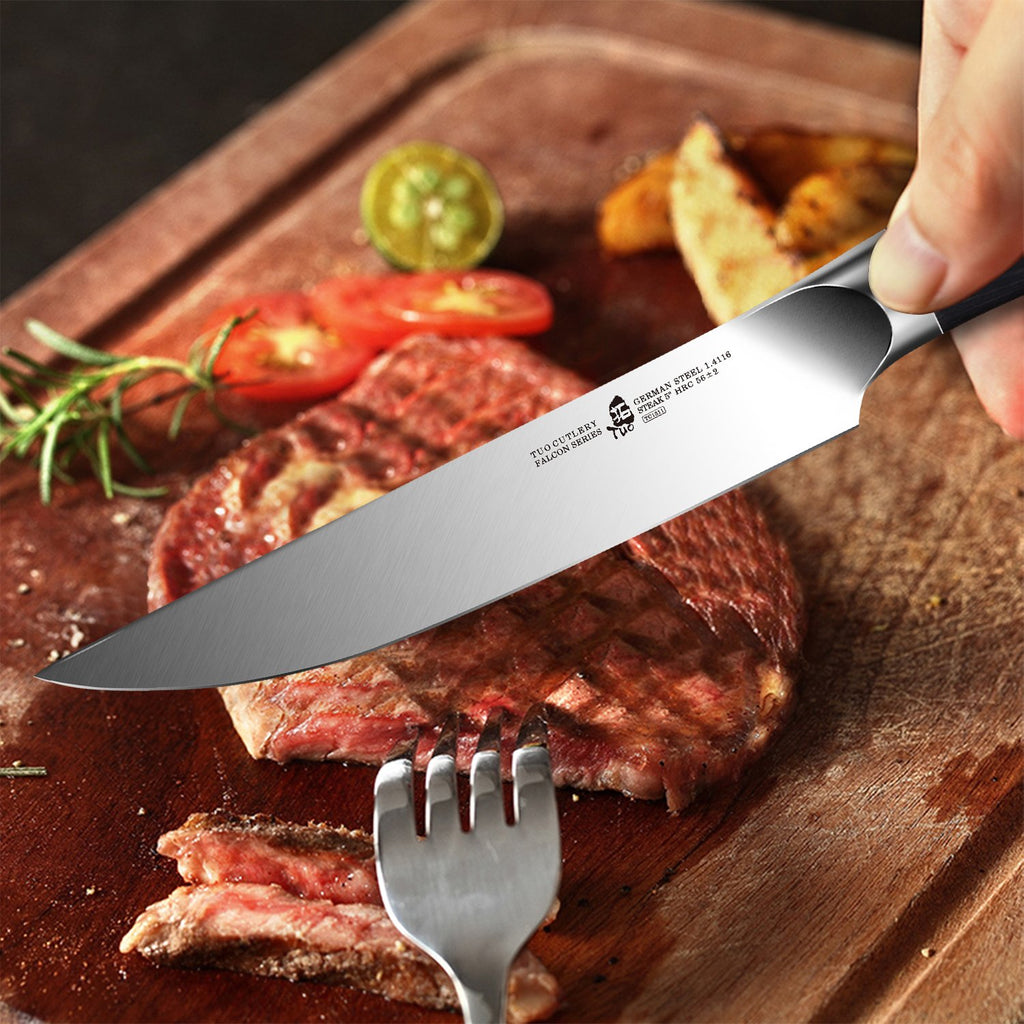 This Falcon 5 inch Steak Knife is designed for cutting steaks. The sharp edge of this knife is made from German high carbon stainless steel, which can easily cut through your soft steak without tearing it effortlessly, helping you to create uniform and completed slices.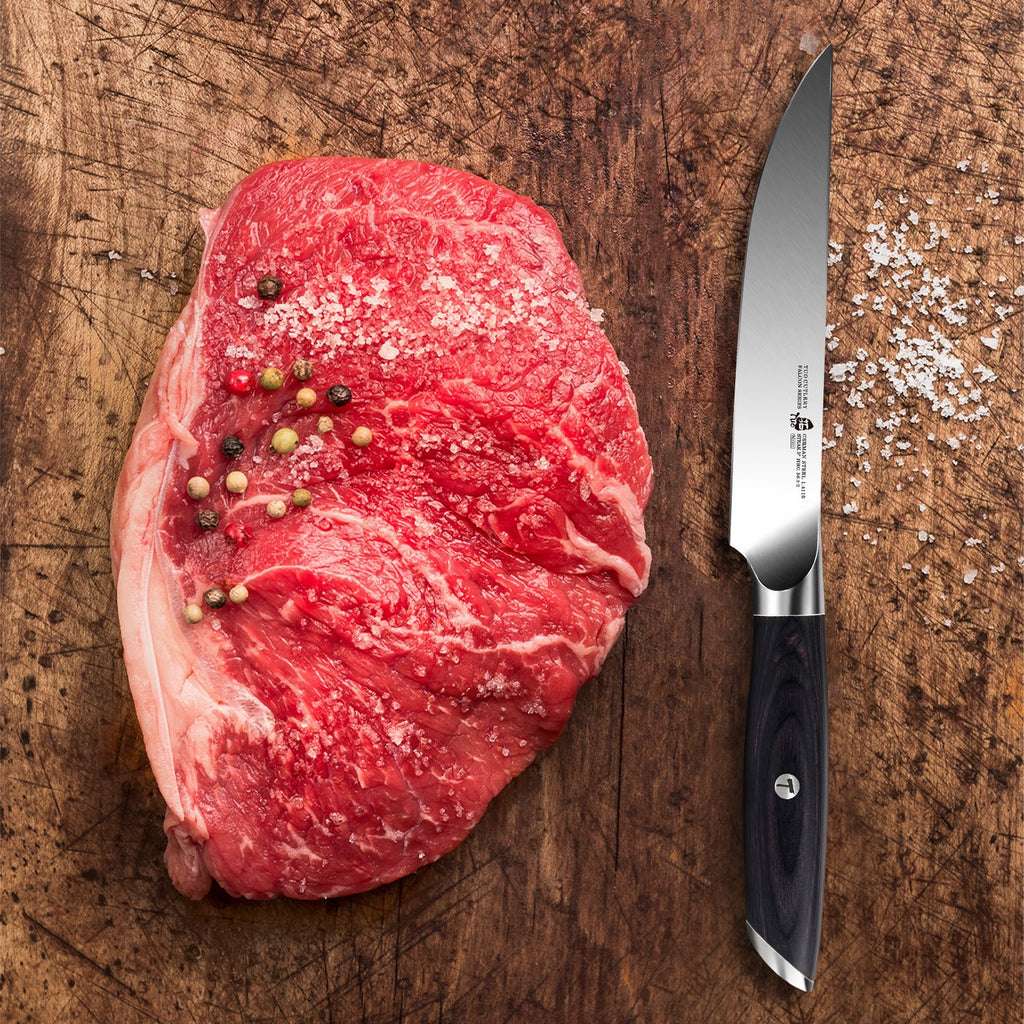 The black handle is made from Pakkawood. And it's finished with an ergonomic design. While the bolster keeps fingers from the blade and provides a good balance for the knife. Moreover, the knife is a full-tang construction and the blade is triple-riveted into the handle so is comfortable to grip and maneuver.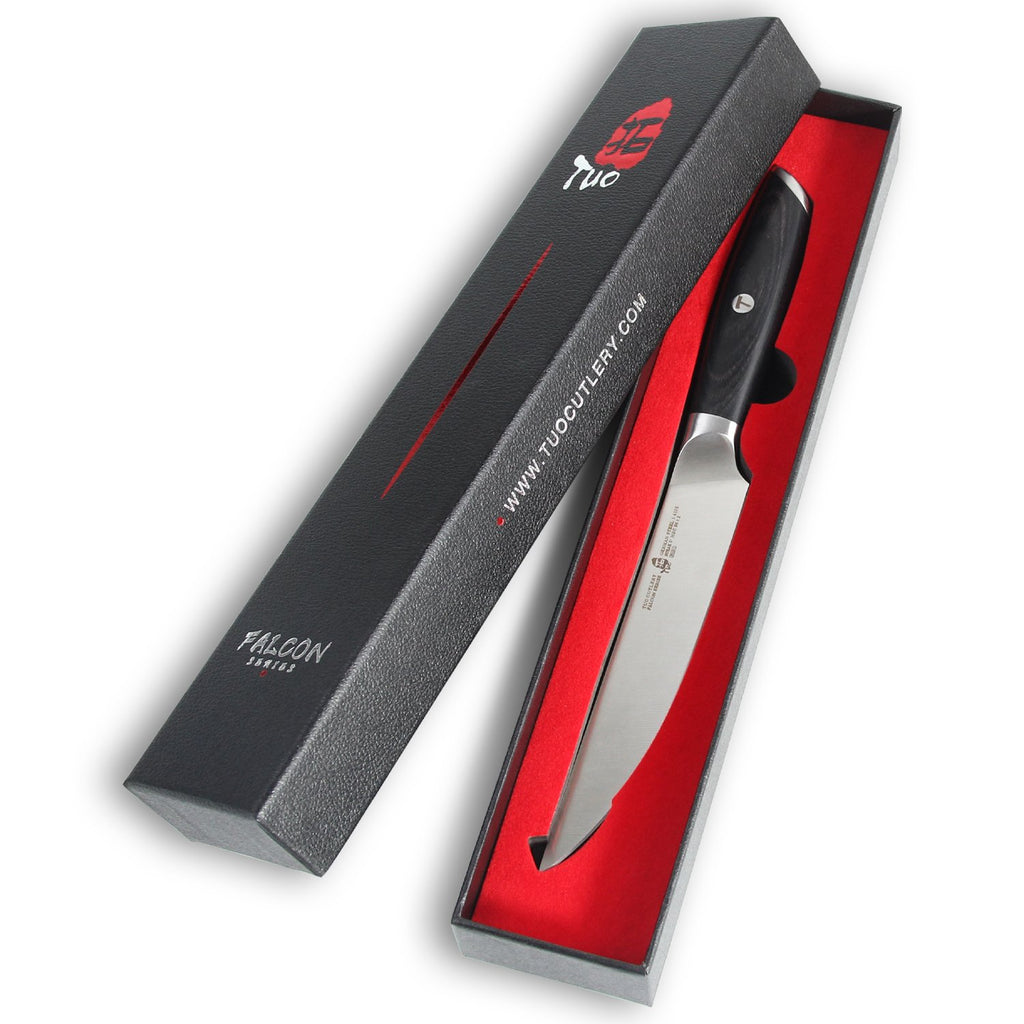 Also, a delicate package is one of the reasons why you choose it. This Falcon steak knife is so well packaged and comes in a beautiful box with our TUO Cutlery logo and also Falcon marked. Absolutely an amazing gift! Check it out to see more details in the product link!