As an old Chinese saying goes, good things come in pairs. When a novice asking for advice on what kitchen knives for everyday use, I always recommend two knives. One of those is a chef's knife because there is no knife more essential than a chef's knife. The other should be a Santoku knife.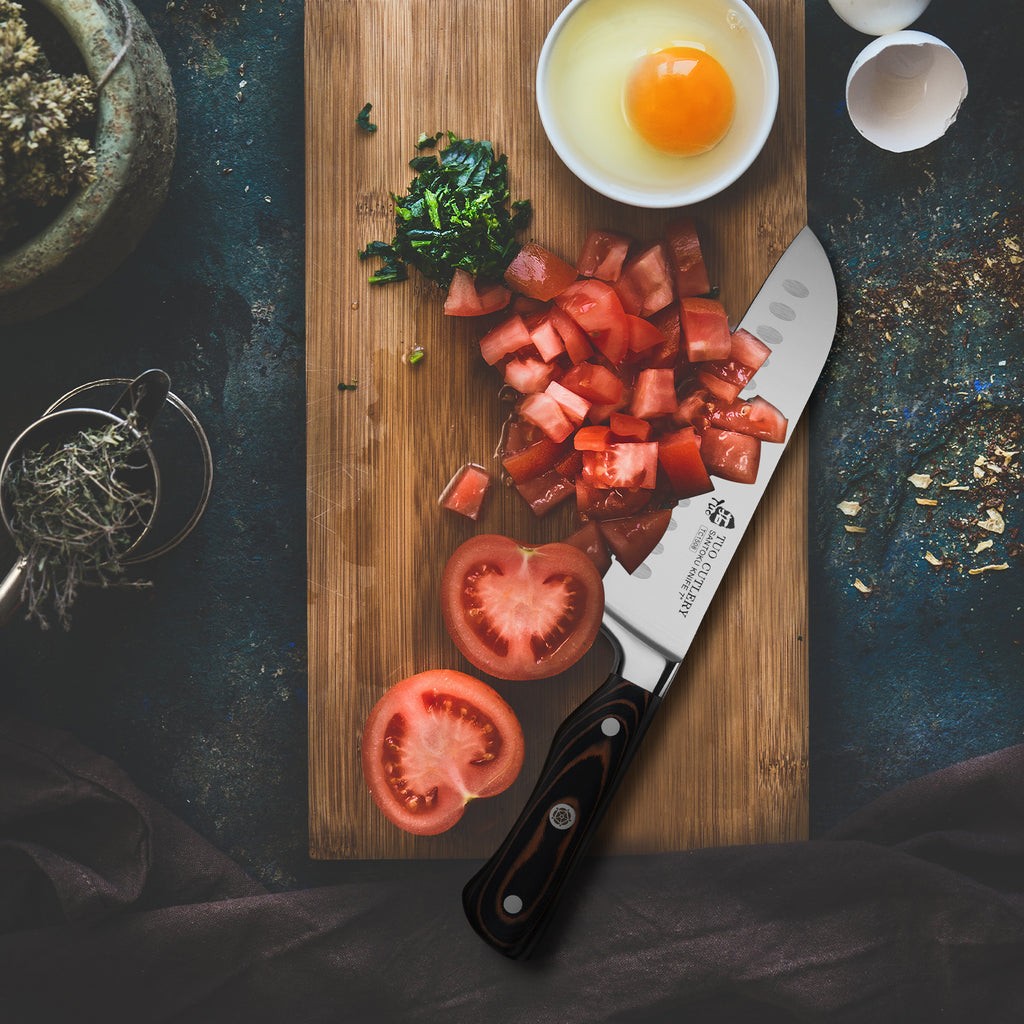 In Japanese, it translates to "three virtues." Most sources say those three virtues are working with meat, fish, and vegetables, while there is also a publication that says the term may refer to three different cutting techniques: slicing, dicing, and chopping. Doesn't it sound amazing?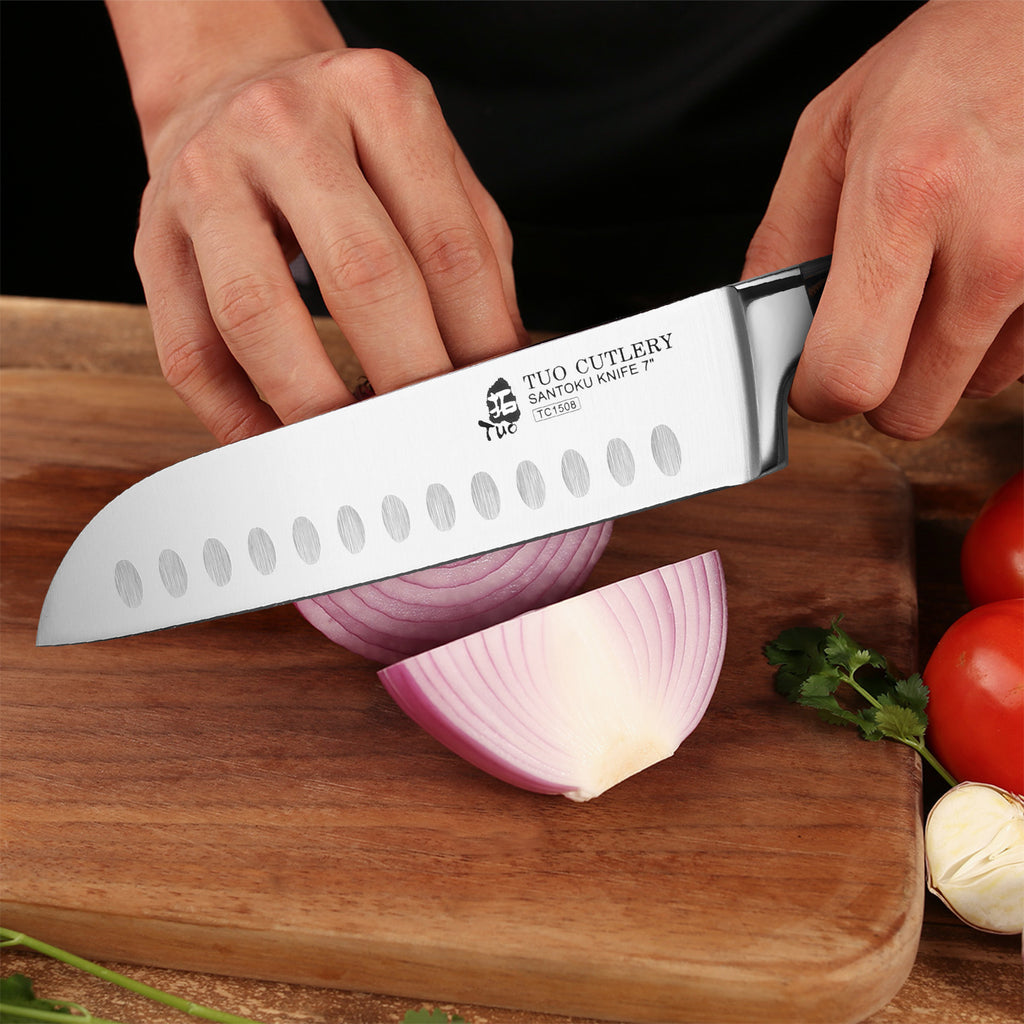 Check out our 8'' Santoku knife from Tuo's Legacy line. It's well balanced and the curve and angle of this G10 handle is ergonomically designed for a comfortable and ambidextrous hold.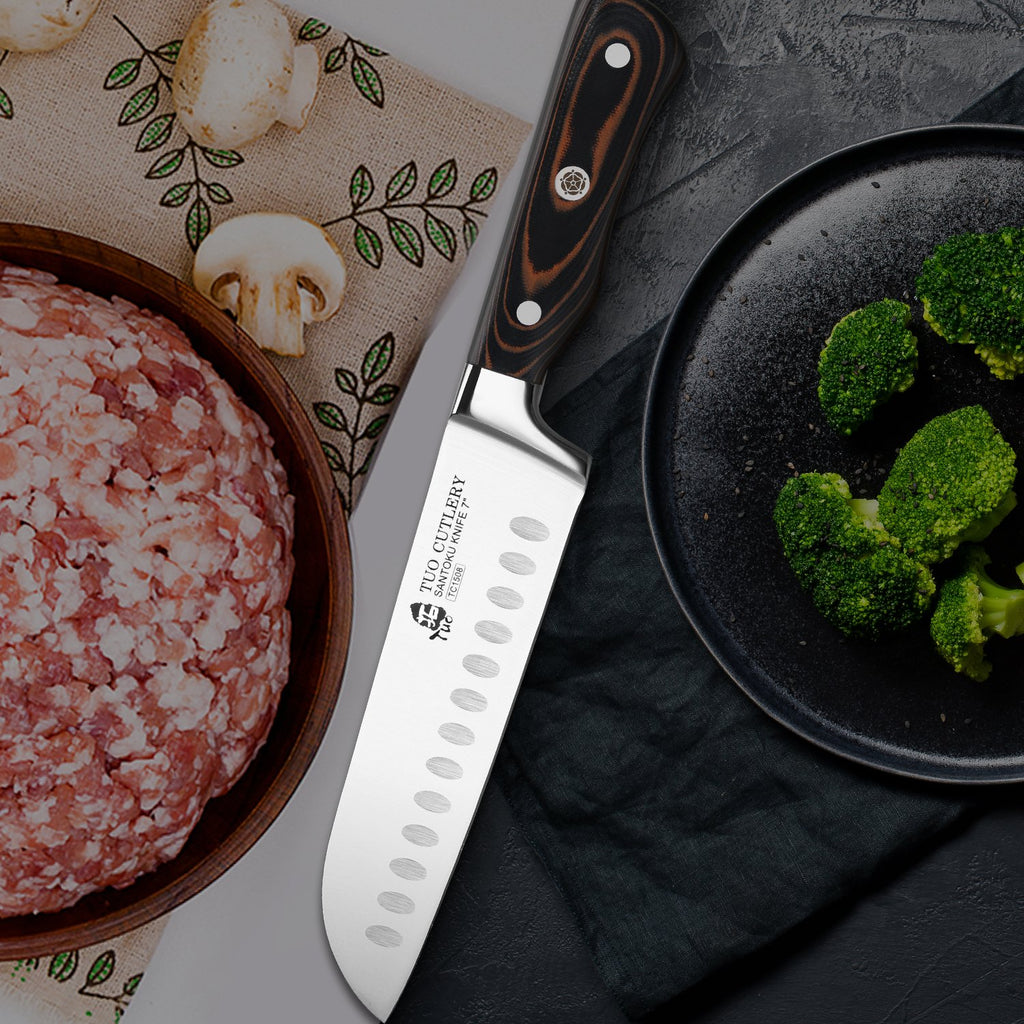 What's more, the hollow edge could create small air pockets between the blade and stop the food stick. Meanwhile, the premium high-carbon stainless blade comes razor-sharp and ready to go out of the box. Though it's not the most attractive point of the Santoku knife, for the price, you can't really beat it.