If you're someone who loves barbecue and wants a reliable meat knife, then this knife is for you.
This Fiery Phoenix 8-inch barbecue knife can be used with different types of meat, such as pork tenderloin, steak, turkey, and roast. What's more, it would be a multiple-use tool when grilling, such as a knife and fork. The front part of this knife is designed with a serrated edge to cut and chop cartilage, and the smooth edge can complete the slicing of large pieces of meat. The fork-shaped tip is coming in handy while you're grilling. You can easily lift the cooked meat and fish fillets, allowing you to enjoy the food quickly.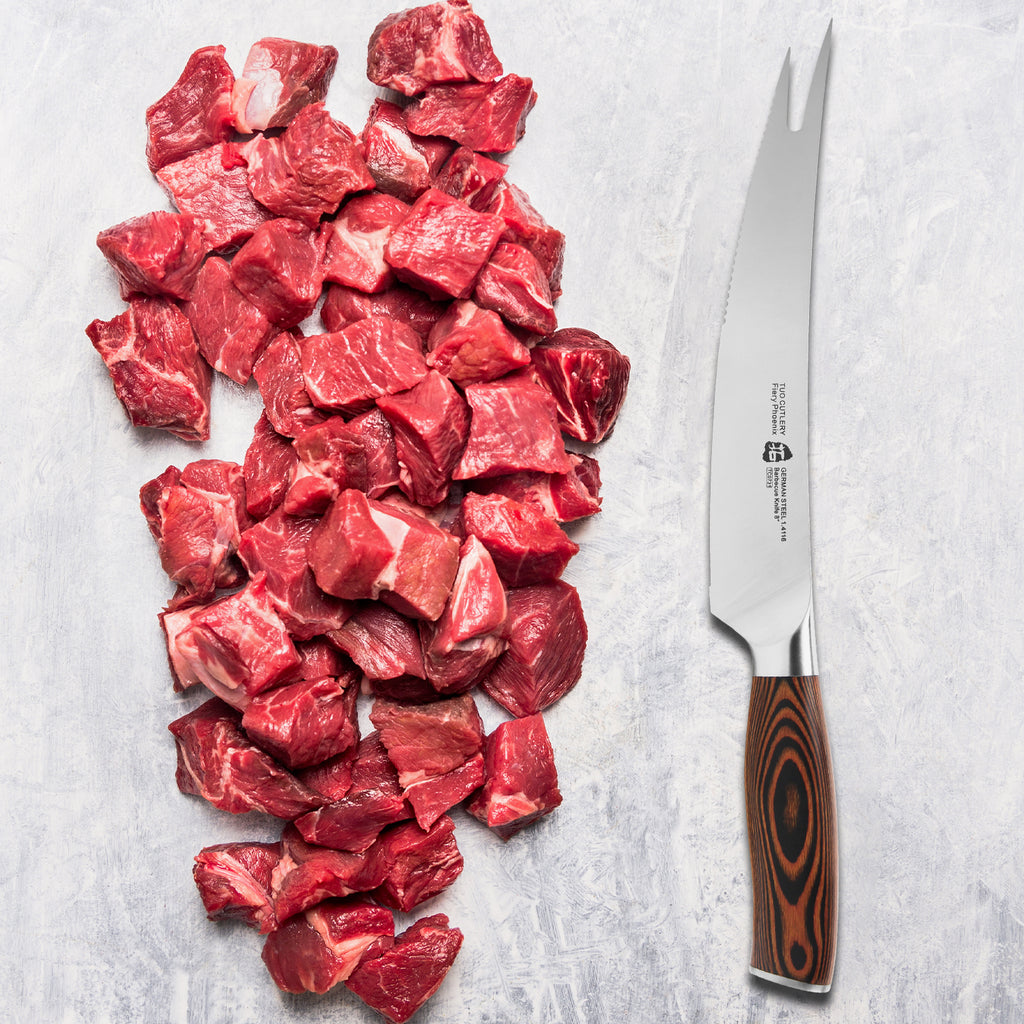 Each edge of the BBQ knife is sharpened from beginning to end, which has a mighty dividing power. Also, it comes with a non-slip Pakkawood ergonomic grip handle for optimal control and comfort, and the high-carbon stainless steel goes all the way through the length of the knife for a perfect balance.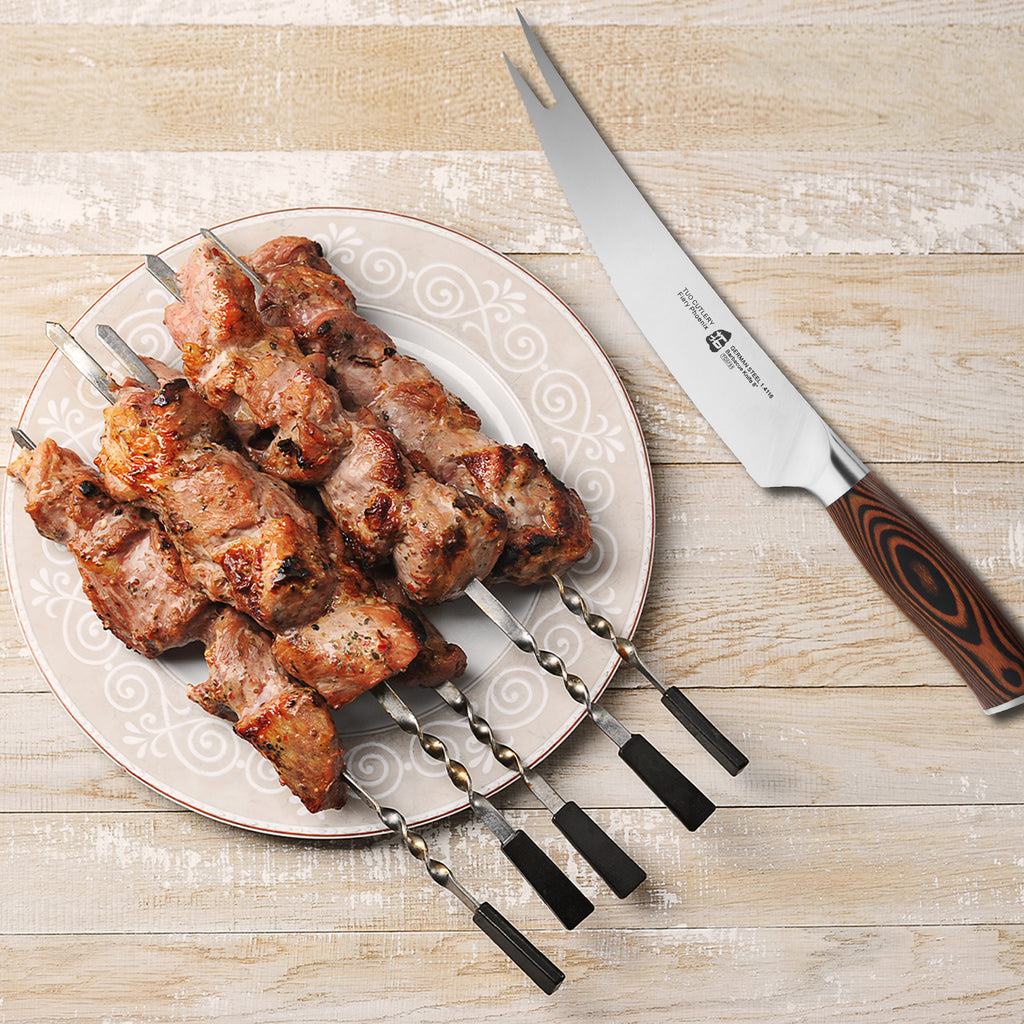 Overall, this TUO BBQ knife is a must to add to your kitchen, especially if you struggle with grilling. And it's razor-sharp as always. I highly recommend adding to your knife collection.