In Japan, using a Kiritsuke is a sign of a master chef. A skilled cook can do just about anything with this long-bladed knife, which functions like a chef's knife for all-purpose chopping, thin slicing and mincing. So you can imagine is how important.

The Kiritsuke is a hybrid knife intended to operate as a slicer for fish and a knife for vegetables and is one of only a few multi-purpose blades used in Japanese cuisine.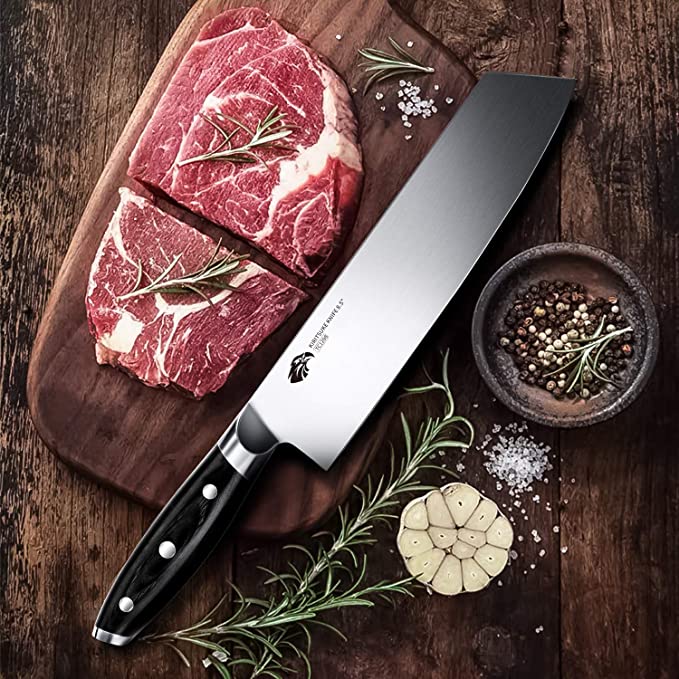 Like most Japanese knives, it's common to see a Kiritsuke made of high-carbon steel hardened to HRC56±2. This German stainless steel Kiritsuke by TUO Cutlery shown here is no different.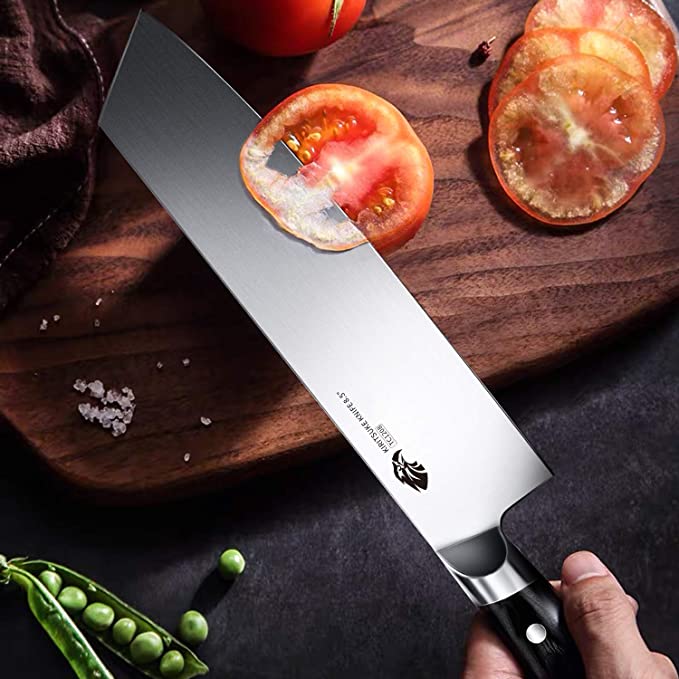 Let's take a closer look at this lovely TUO knife. It's long and lean, with a sheep foot tip and a striking sword-like appearance. The tip is pretty nimble for tap cutting, and the long blade is great for a slice and for push cuts. It performs well on vegetables, raw fish, and baked proteins.

You can be assured that once you comprehend their distinct natures, you'll fall in love with it. If you're looking for a true multi-purpose Japanese knife, you should have this TUO Black Hawk 8.5'' Kiritsuke Knife at the top of your list.