If you don't need a designer label when finding a kitchen knife set, then the TUO 7-piece knife set will give years of reliable operation to beginners and advanced cooks alike. 
This Black Hawk set consists of an 8'' Chef Knife, 9'' Bread Knife, 7'' Santoku Knife, 6.5'' Nakiri Knife, 5'' Kitchen Utility Knife, 3.5'' Kitchen Paring Knife, complete with a Natural Rubber Wood Block, packaged in a gift box. All of which offer good versatility without duplication of style.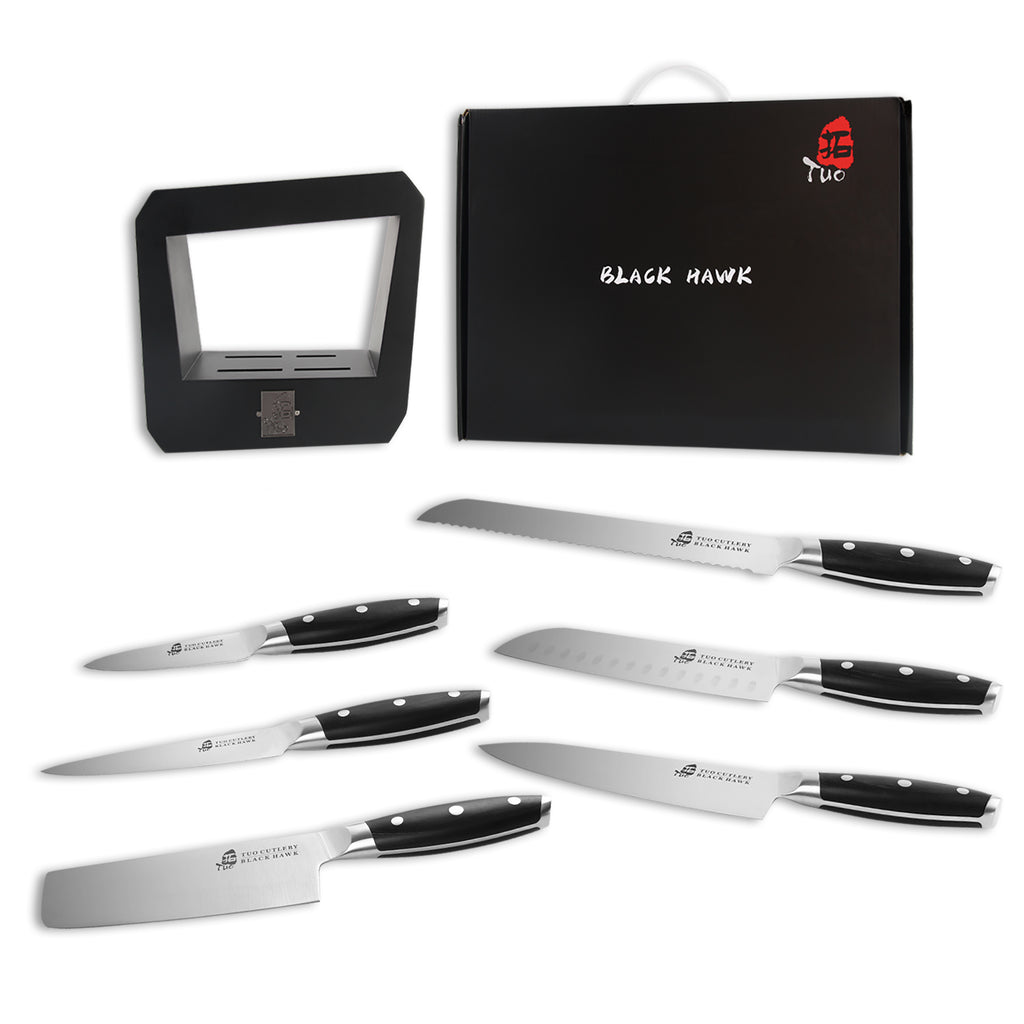 The essential one must be a chef's knife since it's a versatile tool that can be used for a variety of cutting tasks, such as chopping, mincing, dicing and slicing. Then the small kitchen knives like a utility knife and paring knife are very efficient for cutting fruits and vegetables, and they're an ideal tool for food prep. The bread knife is designed for slicing different types of bread, and with serrated blades that can also cut through the meat. Last but not least, these two Japanese knives have razor-sharp edges and thin blades that are perfect for cutting vegetables and also fish into thin slices.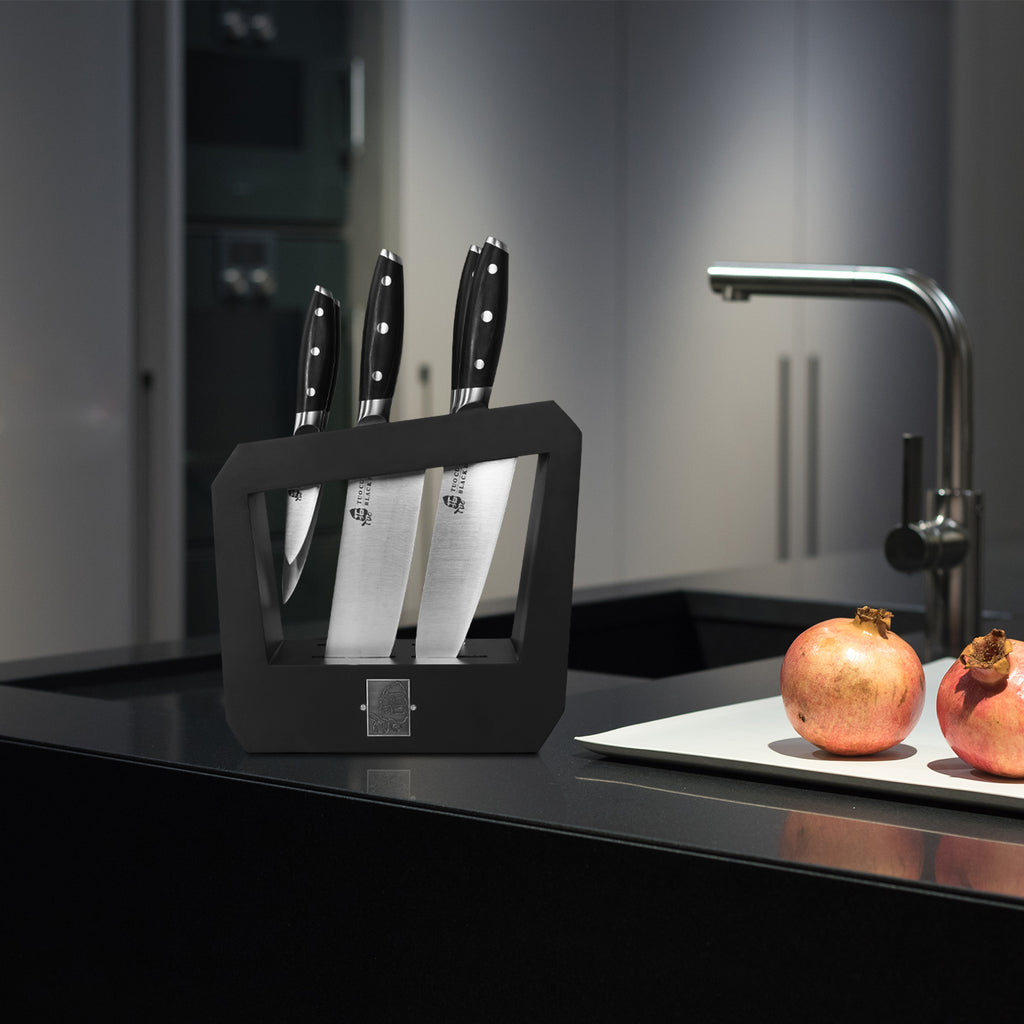 Each knife is precision-forged from a single piece of high-carbon stainless steel to a Rockwell hardness of 58 and tempered in production to ensure sharpness, enduring toughness, and ease of sharpening. Furthermore, the Pakkawood handles are triple-riveted through the tang for a safe and comfortable hold.
Overall, while this set is not top of the line in terms of price or aesthetics, but it's a good option for a starter set or for daily use.