Cutting vegetables is an art that every chef must master. And the right knife will make your job a lot easier.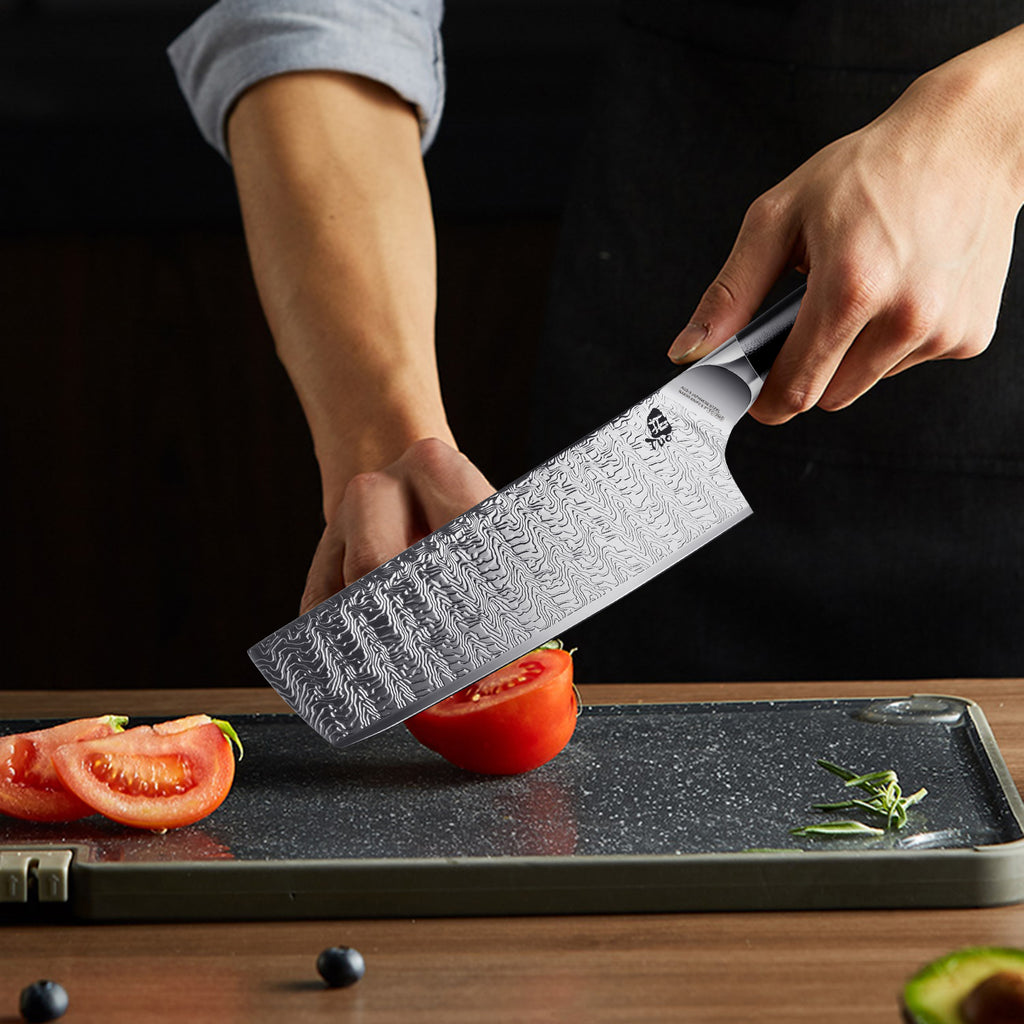 The Nakiri blade is a staple of Japanese cuisine with its straight, symmetrical edge that is said to be the right solution for chopping and dicing vegetables. Chopping onions, lettuce, tomatoes, carrots and whatever, you'll find it likes slicing through butter with a hot knife. This Falcon S knife provides all kinds of vegetable chopping effortlessly. Also, the comfortable G10 handle makes it easy to chop no matter what food you're cutting through.
Our Falcon S Nakiri knife is fully forged, meaning each is made from a solid piece of high-carbon stainless steel. The blade of each knife is resistant to wear and corrosion and holds a fine, sharp edge at 8-12° on each side. In addition, they are also nitrogen treated, which hardens the steel allowing the knife to hold its edge longer.
Once you have a try this TUO Japanese knife, you wouldn't dare try chopping vegetables with another knife.