If you ask me about fruit knives, I'd love to introduce you to this one: our Falcon series paring knife.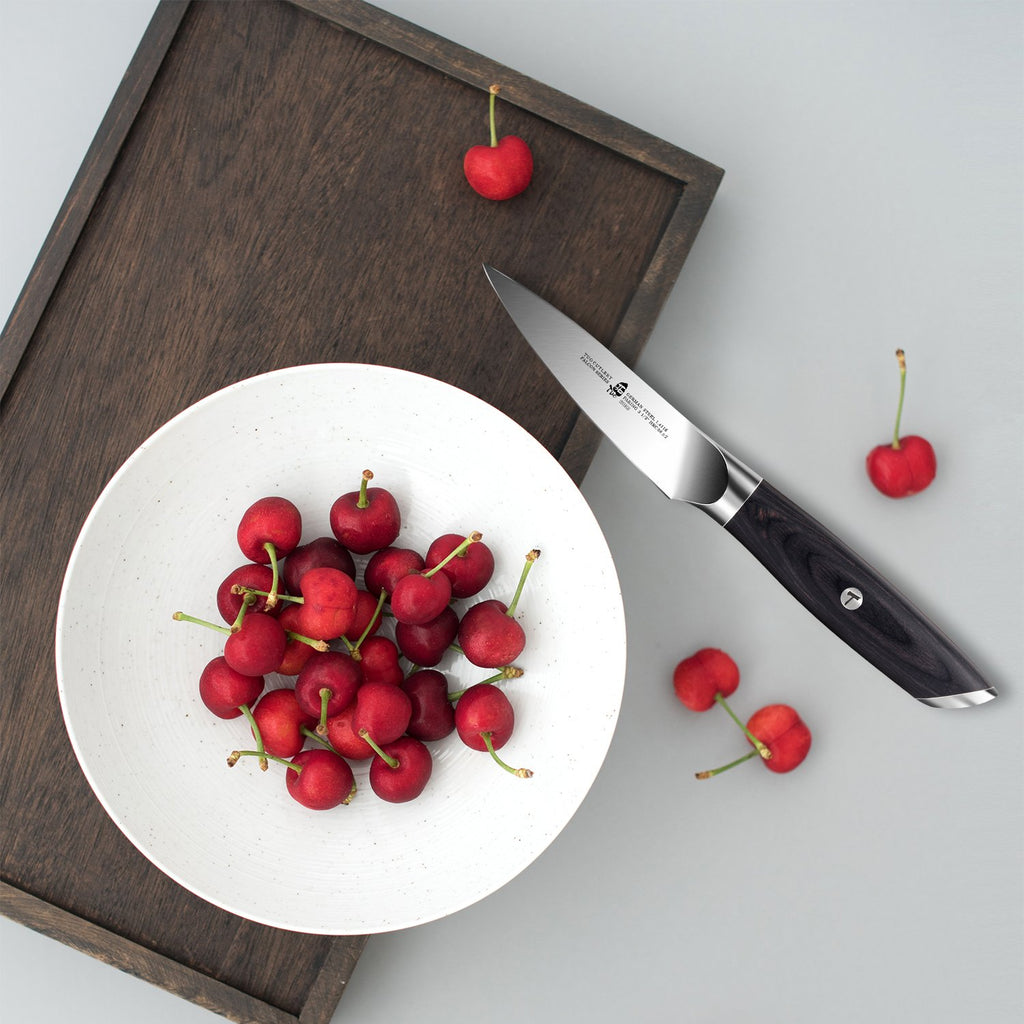 Why would I recommend this Paring Knife? You see, it is 3.5-inch long and features a small narrow blade that tapers to a point. It is lightweight and excels at small, delicate cutting tasks such as slicing fruit, peeling a potato, or trimming broccoli and other vegetables.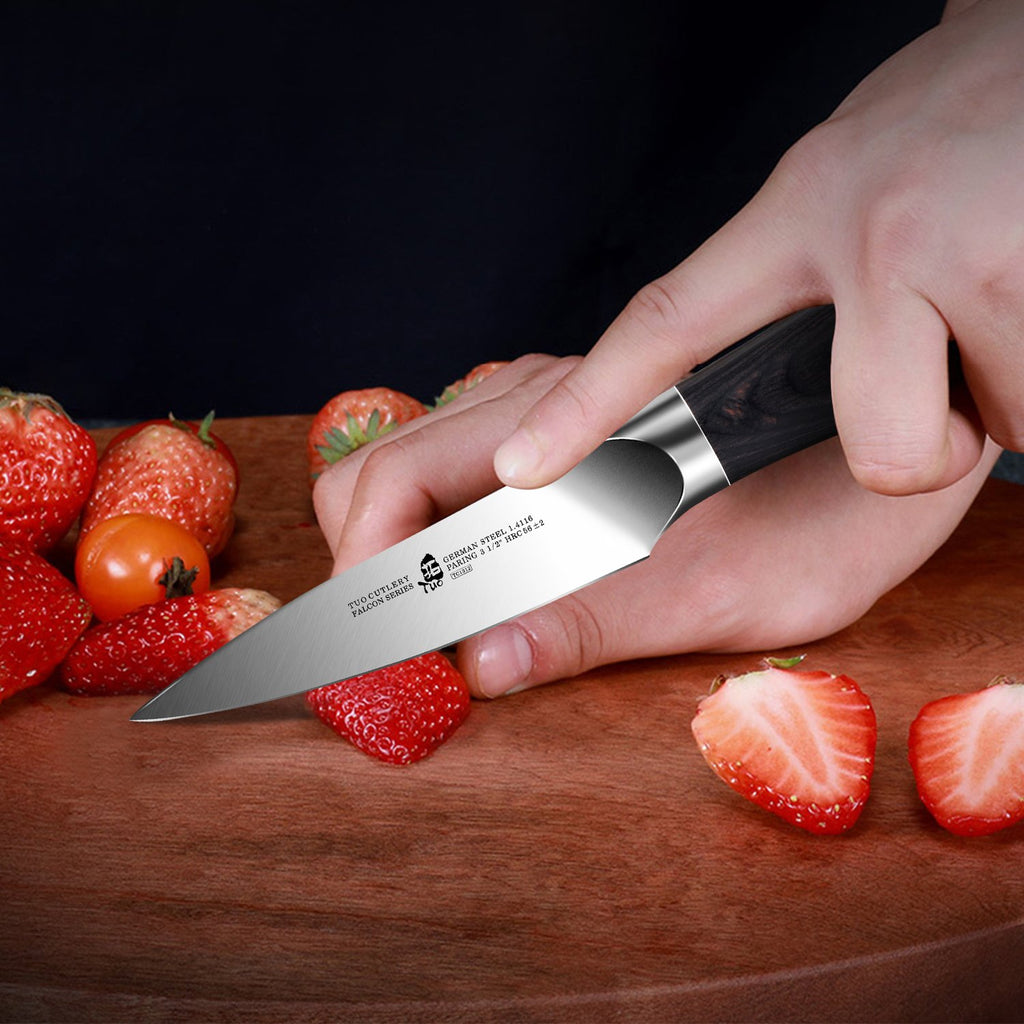 Like other Falcon ones, its blade is made of high-carbon German stainless steel at 56±2 HRC. And the edge is painstakingly sharpened to 8-12° per side to ensure you a razor-sharp blade.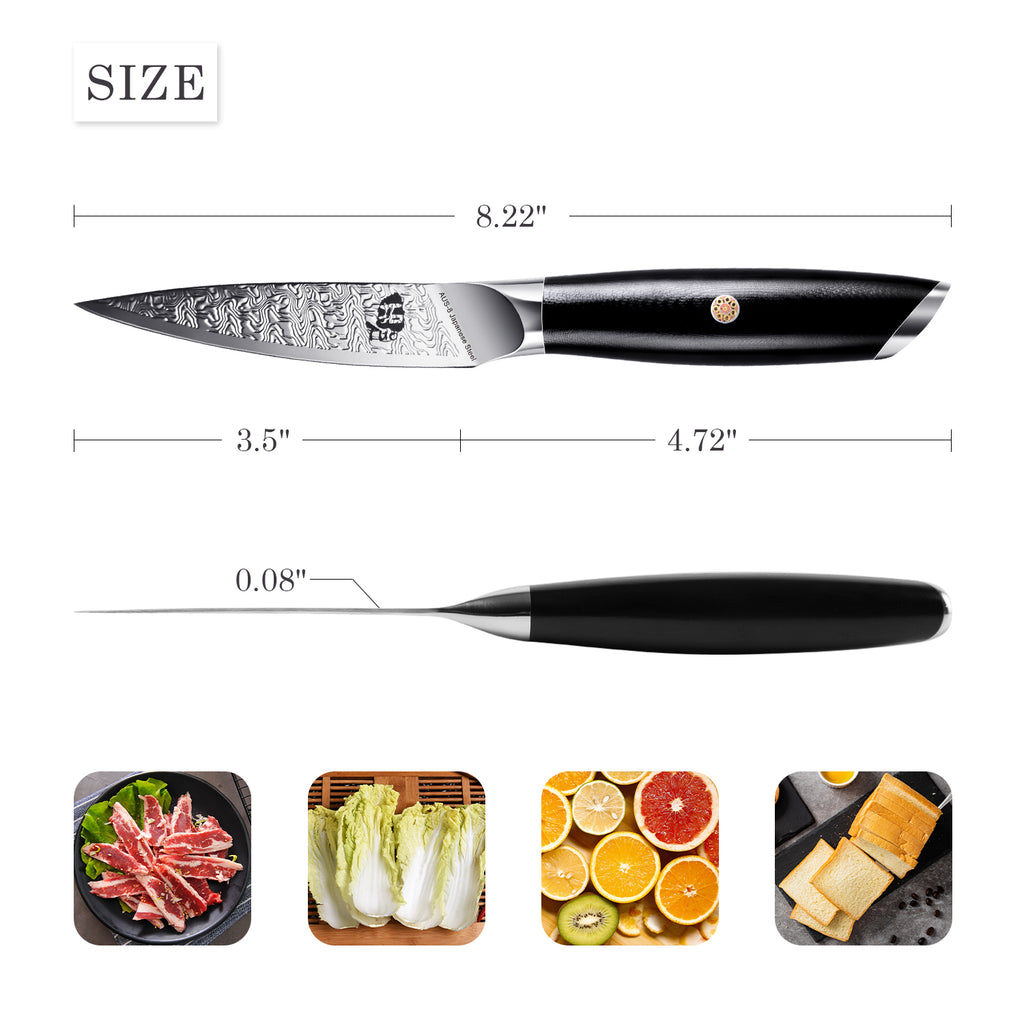 Additionally, the construction of the handle is Full-Tang inside and made of pakkawood outside. It gives you a similar look and feels as finished wood but performs with characteristics not found in real nature. The durability, waterproof performance, and good-looking appearance make it perfect for a knife handle.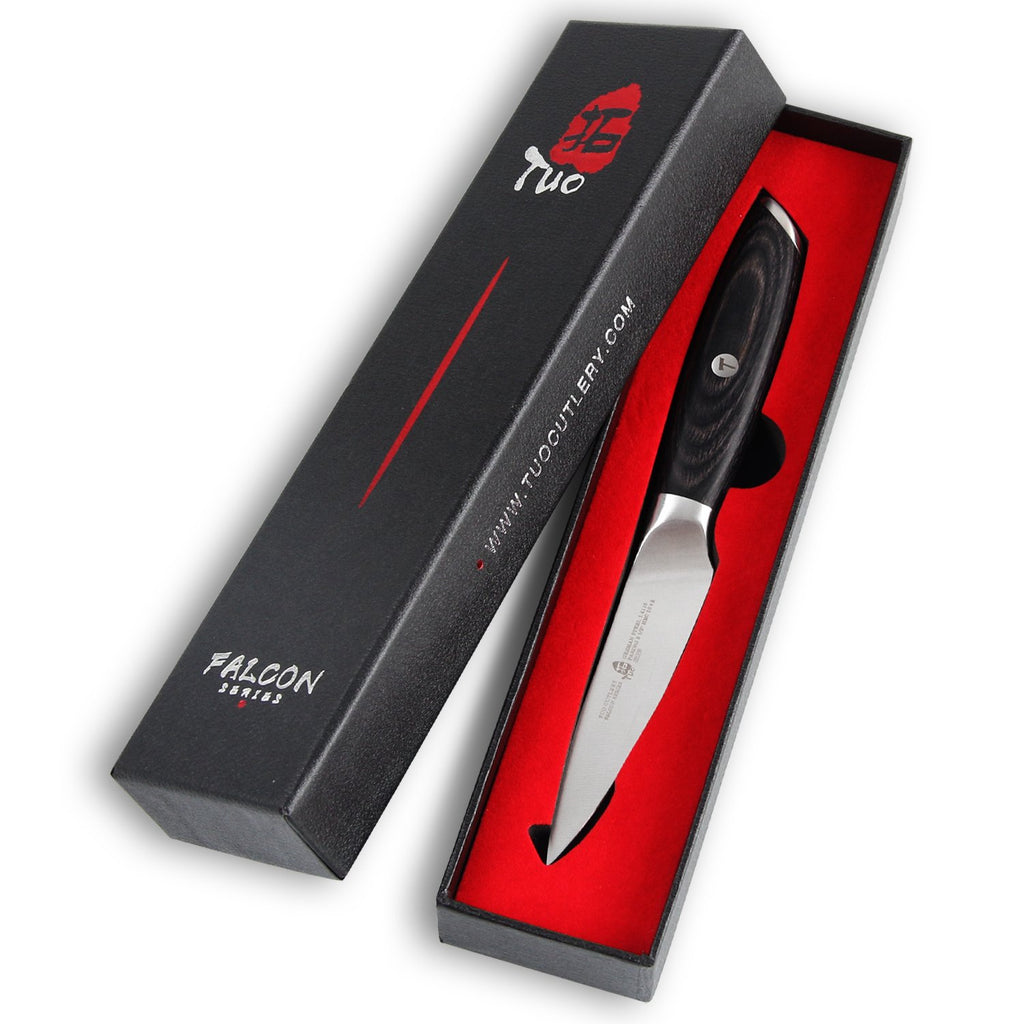 You need to add this one to your cart before it sells out!