We know that any sharp knife can cut most veggies, but after a long, hard day, it's nice to have the right tool for the job…and that must be a Nakiri knife!
Nakiris are double bevel knives designed specifically for working with vegetables. Characterized by its straight blade edge and squared-off tips, the Nakiri knife allows you to cut all the way through to the cutting board and no need to "rock".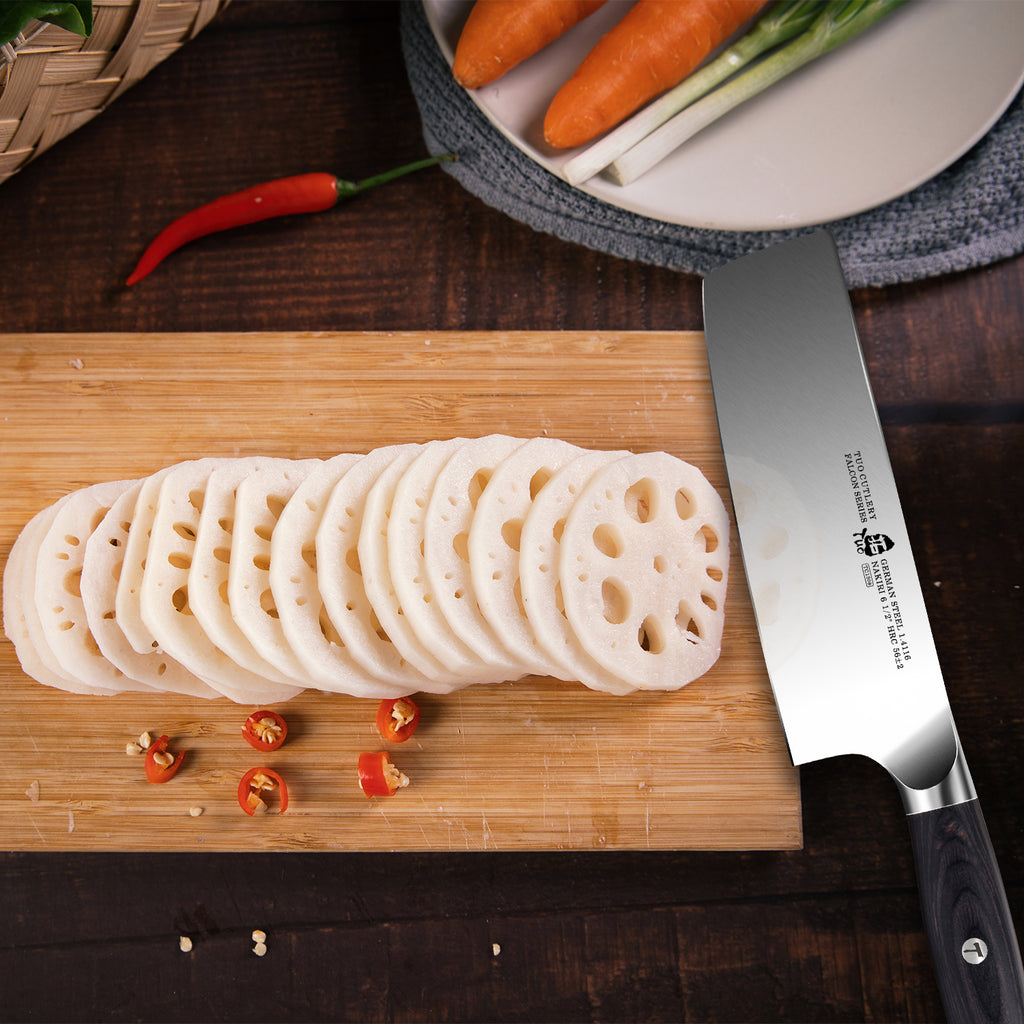 Created for the primary purpose of slicing, dicing, and chopping veggies, it's blade length is usually between 5 and 7 inches, which is ample length for most vegetables. Here comes our Falcon Nakiri knife, long 6.5'', and sport a double bevel edged blade that's thin, straight and rectangular. This allows it to easily slice through produce without the need for a horizontal pull or push.
As with most knives, high-carbon steel is the material of choice as it promises exceptional sharpness, strength and durability, as well as lasting edge retention. In addition, at the price of 29.95 USD, it's really affordable.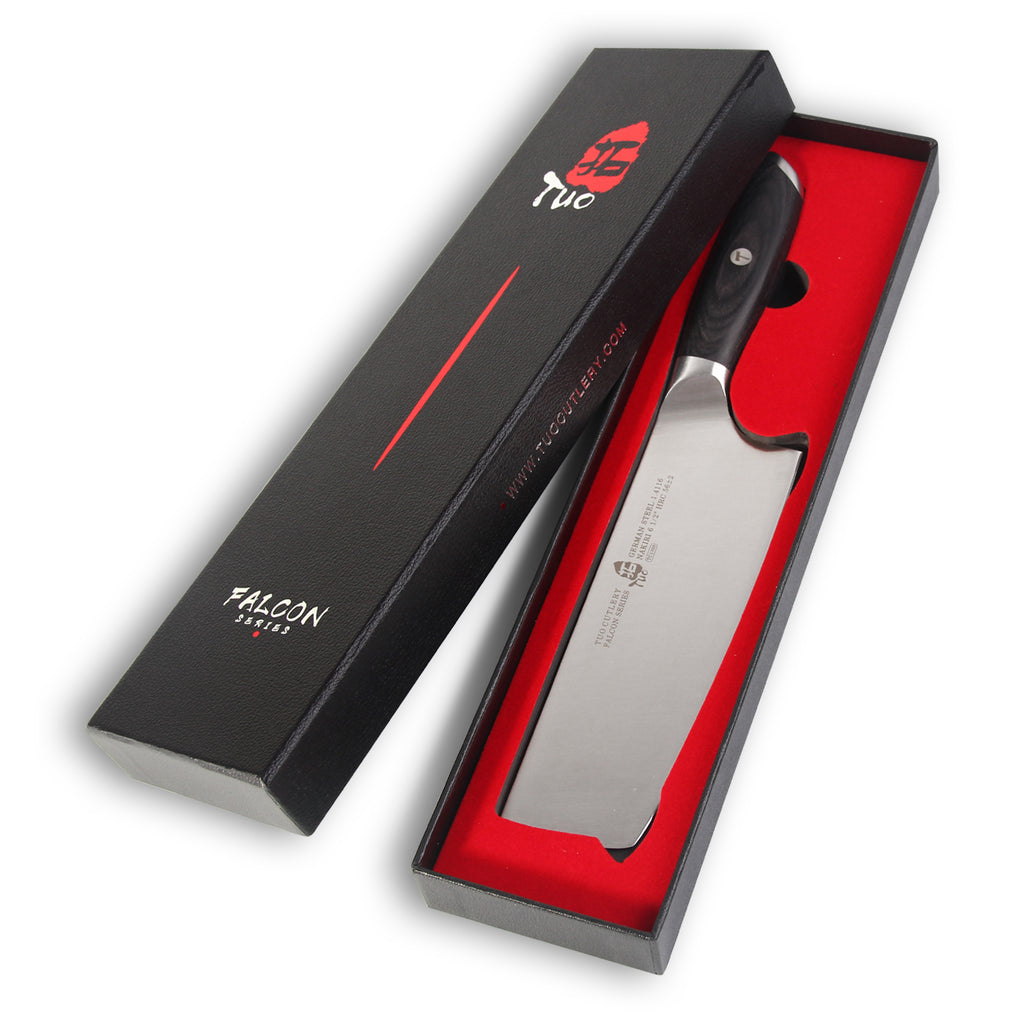 This lightweight knife is one of Japan's oldest blades and is a beloved staple in most Japanese kitchens. This knife is extremely efficient at chopping, slicing, dicing and mincing veggies and fruits. Would you like to have a try?