For any daily and decent table cutting—like steak, chops, or other thick cuts of meat — steak knives are the right tool.

Whether you use them every day or only bring out the steak knives for special occasions, this TUO Steak Set will meet your specific needs. Straight cuts with 5" of razor-sharp German steel honed to perfection, they could cut steaks easily and non-stick, with good balance and feel. They can also come in handy in the kitchen for slicing fruit, tomatoes or cutting a sandwich neatly in half.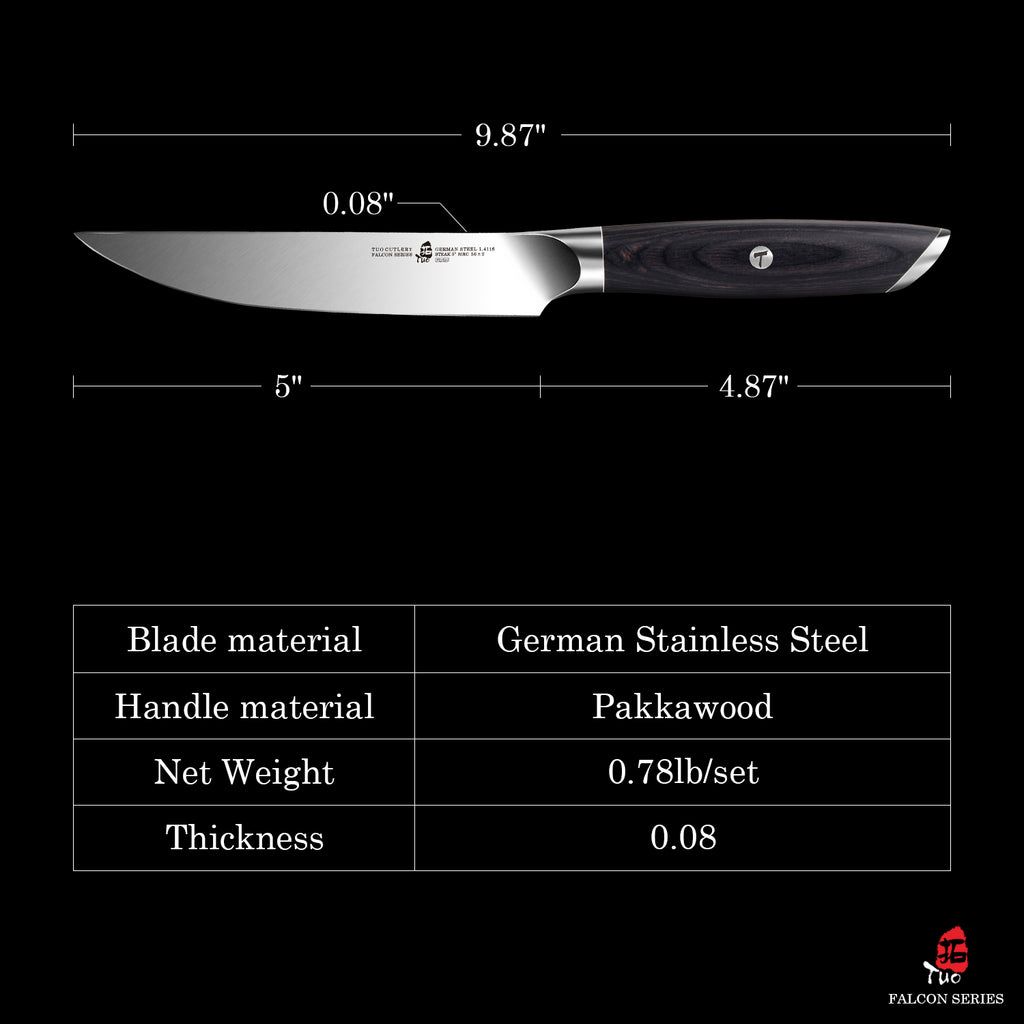 The high-carbon German steel 5-inch blade is extremely sharp with 8 to 12 degrees per side. The one-piece full-tang is riveted to the handle for extra durability. While the bolster is for finger protection and gives you a perfect balance. Moreover, the aesthetically pleasing handle is made of Pakkawood, which is come from Africa and is known for its comfort, strength and stability, it fits perfectly in the palm of most people hand and you won't feel tired after using it for a long time.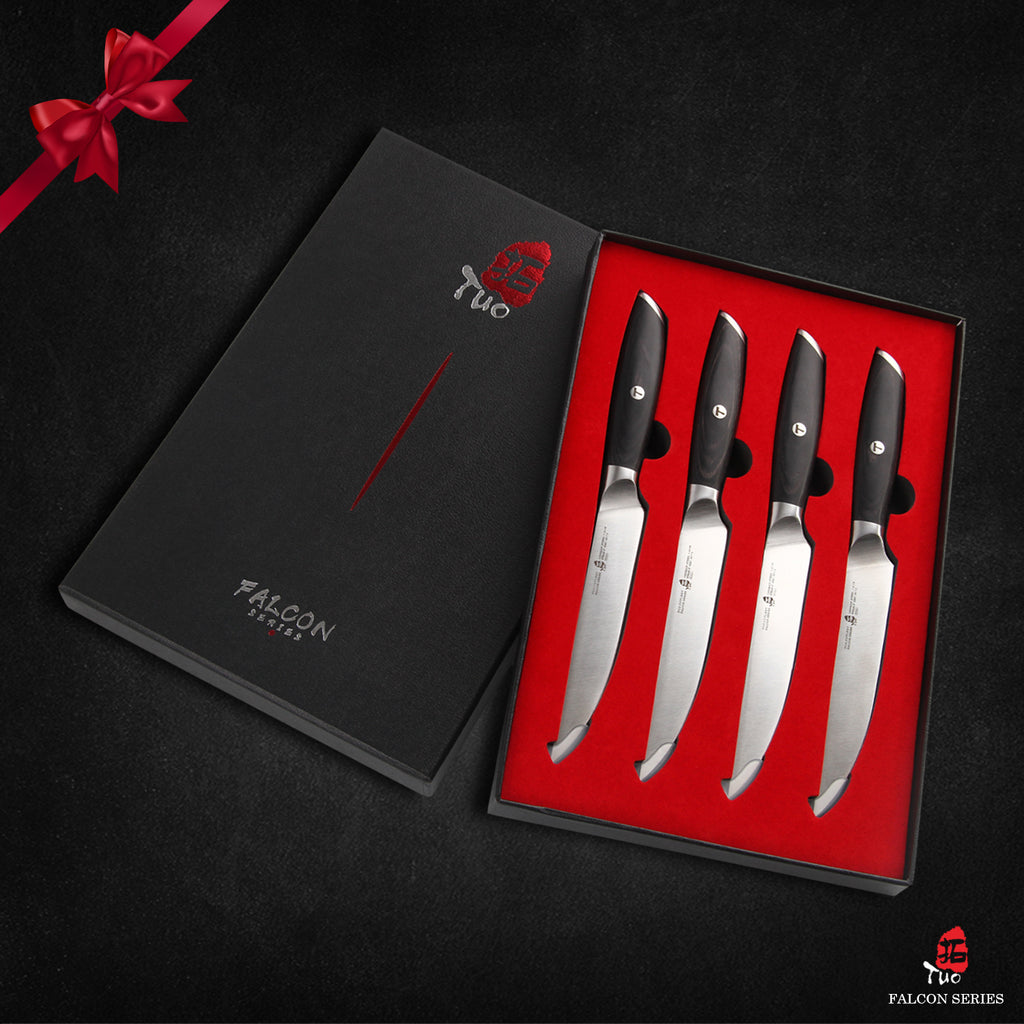 Buy this Falcon Series 4-PCS Steak Knife Set if you're looking for an inexpensive option with a super-sharp blade that's perfect to handle any table cutting jobs.