This professional kitchen knife set contains all the tools you could need: 4'' Paring Knife, 5'' Utility Knife, 8'' Slicing Knife, 8'' Bread Knife, 8'' Chef Knife 8'' and Knife Block. With 5-pcs knives, it's enough to handle most of the tasks in the kitchen.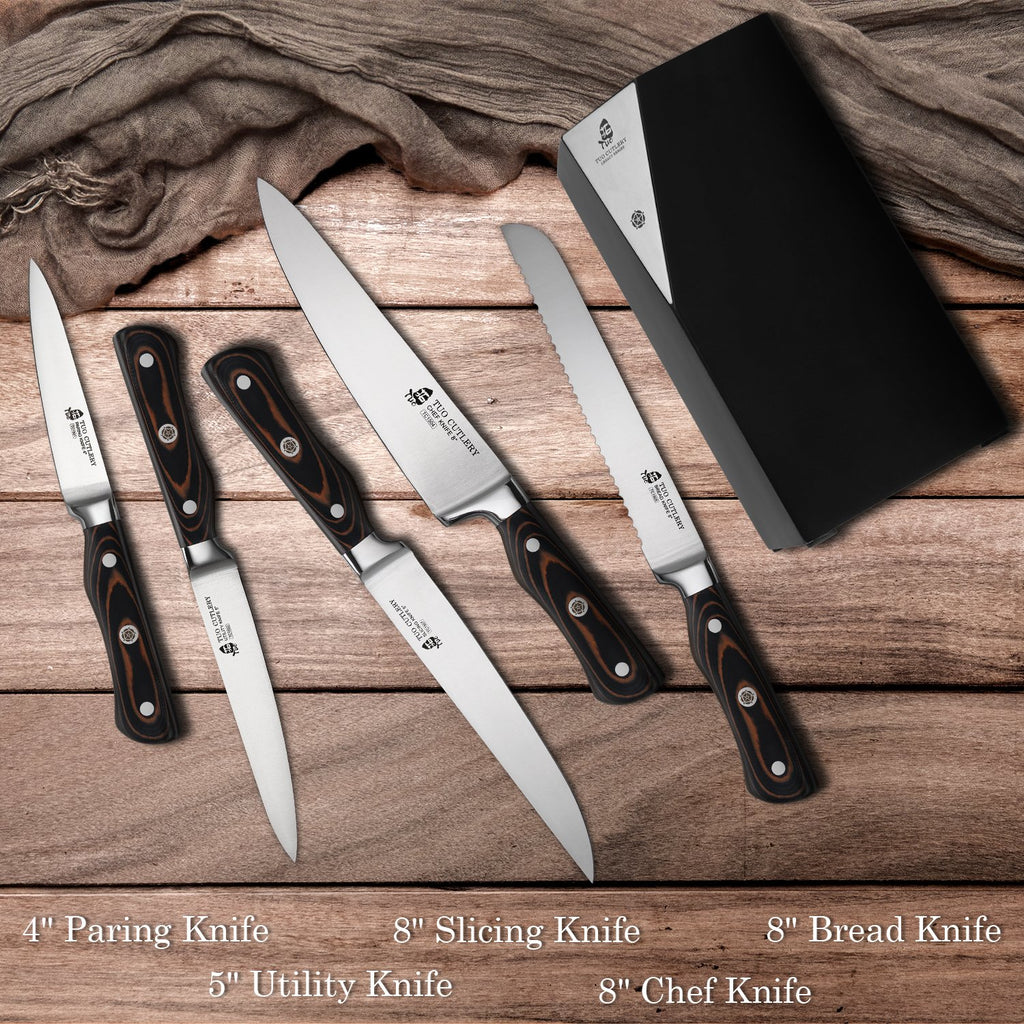 No doubt that the paring knife and utility knife are perfect for small kitchen tasks.An 8'' chef's knife is a must-have item in every kitchen knife set collection. It can be used for almost every task in the kitchen. It could cut vegetables and slice steaks.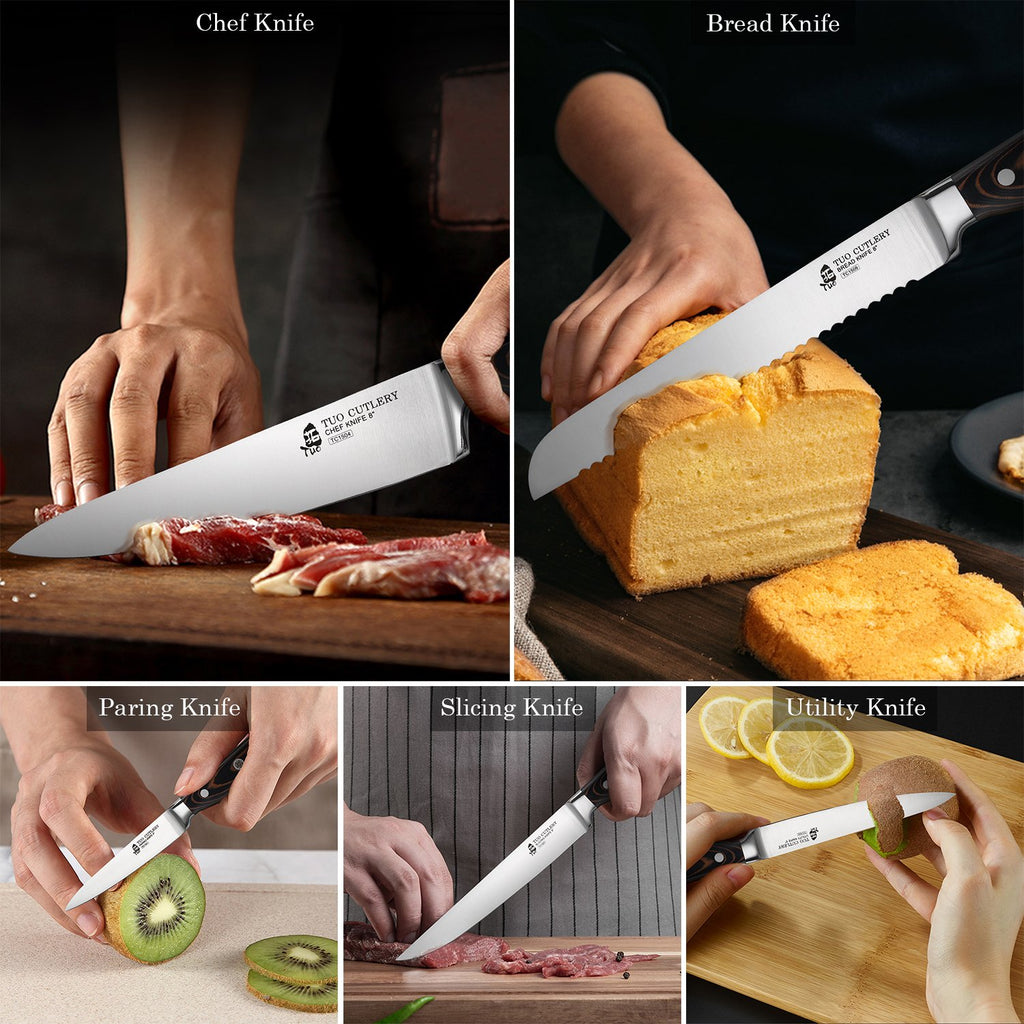 A carving knife is much thinner than a chef's knife, particularly at the spine, enabling it to carve more delicate, more precise slices. The last one, this Legacy bread knife, is to cut more than just all types of bread. It has a serrated edge, and did you know that a bread knife can also be used to cut the cake, the hard vegetables, and even meat?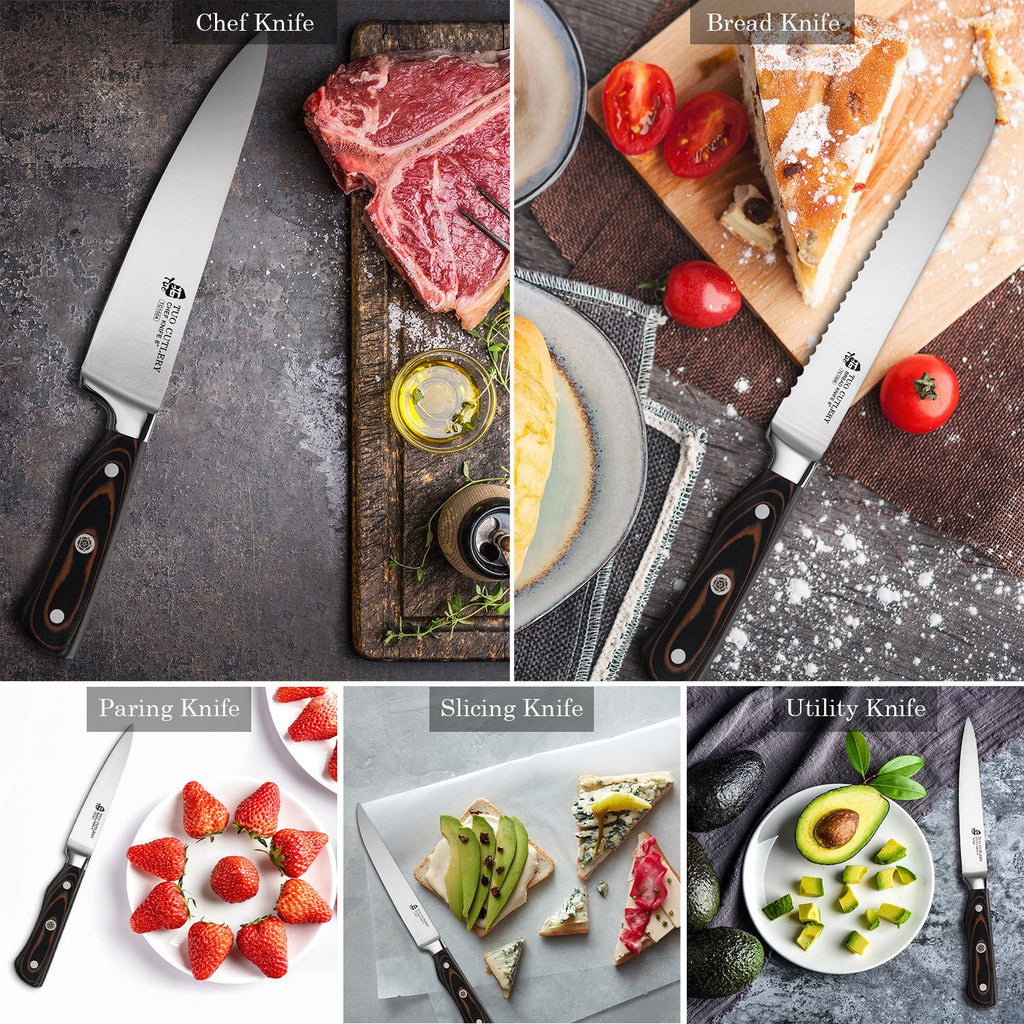 Besides the fantastic high-carbon stainless steel, this knife has an excellent quality handle. Indestructible G10 handle scales compliment the full tang construction for a truly durable and well-balanced knife. Go for TUO to get this indispensable fashionable block knife set. It would be your best kitchen helper.