"While a chef's knife is one of the most versatile knives in the kitchen, it's not the best tool for disjointing cuts, carving thicker meats, or hacking bones the way a cleaver can," said by one cutlery brand.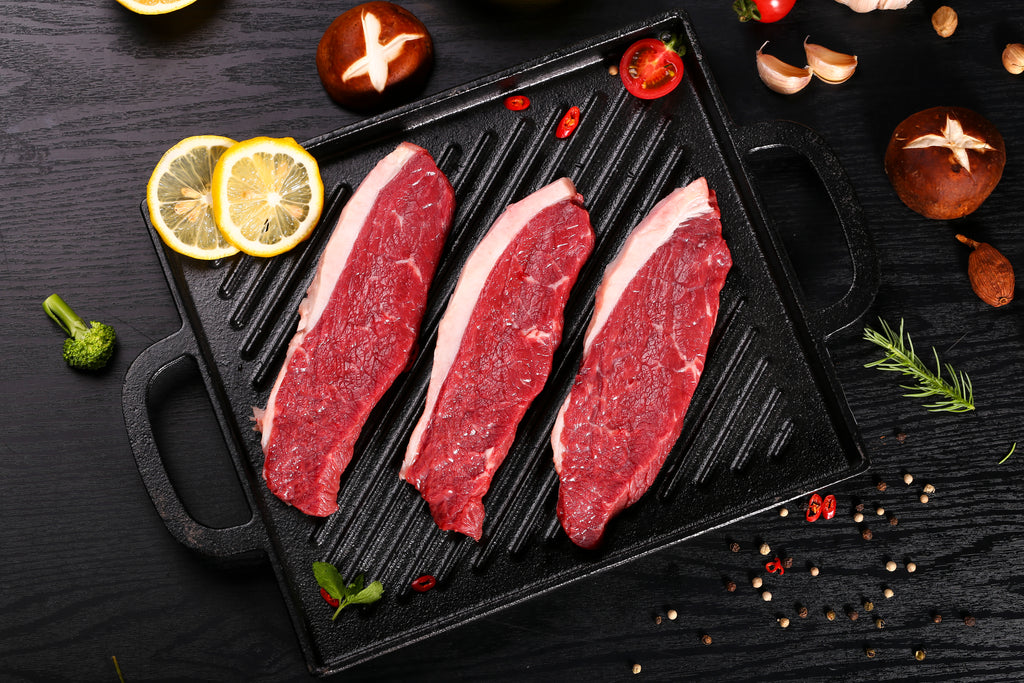 So even if you have a sharp chef's knife, you should also have a wide blade cleaver knife like this. It can take on heavy vegetables like different varieties of squash and root vegetables with more force than a chef's knife.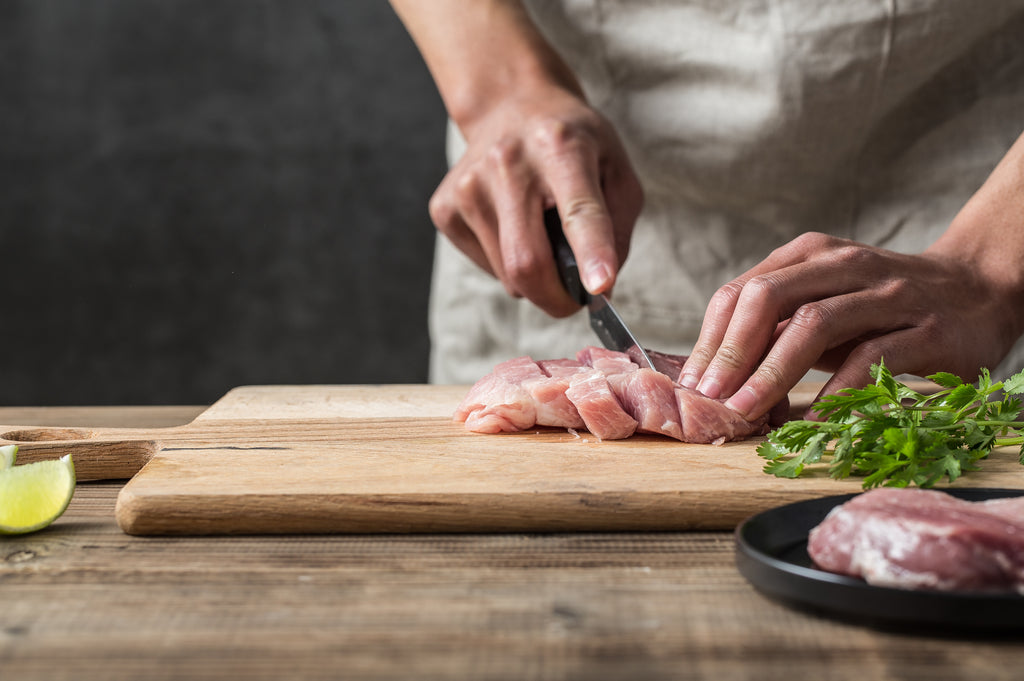 Our Black Hawk-S cleaver has heavy-duty, rectangular-shaped blade, in length 7''. So it could crush a clove of garlic in one swift motion very well. What's more, made from high-carbon steel and 12-15 degrees per side on the edge, it has a high hardness and excellent precision. Also, with our state-of-the-art technique and facility balance the contradictory relationship between malleability and hardness of the steel precisely.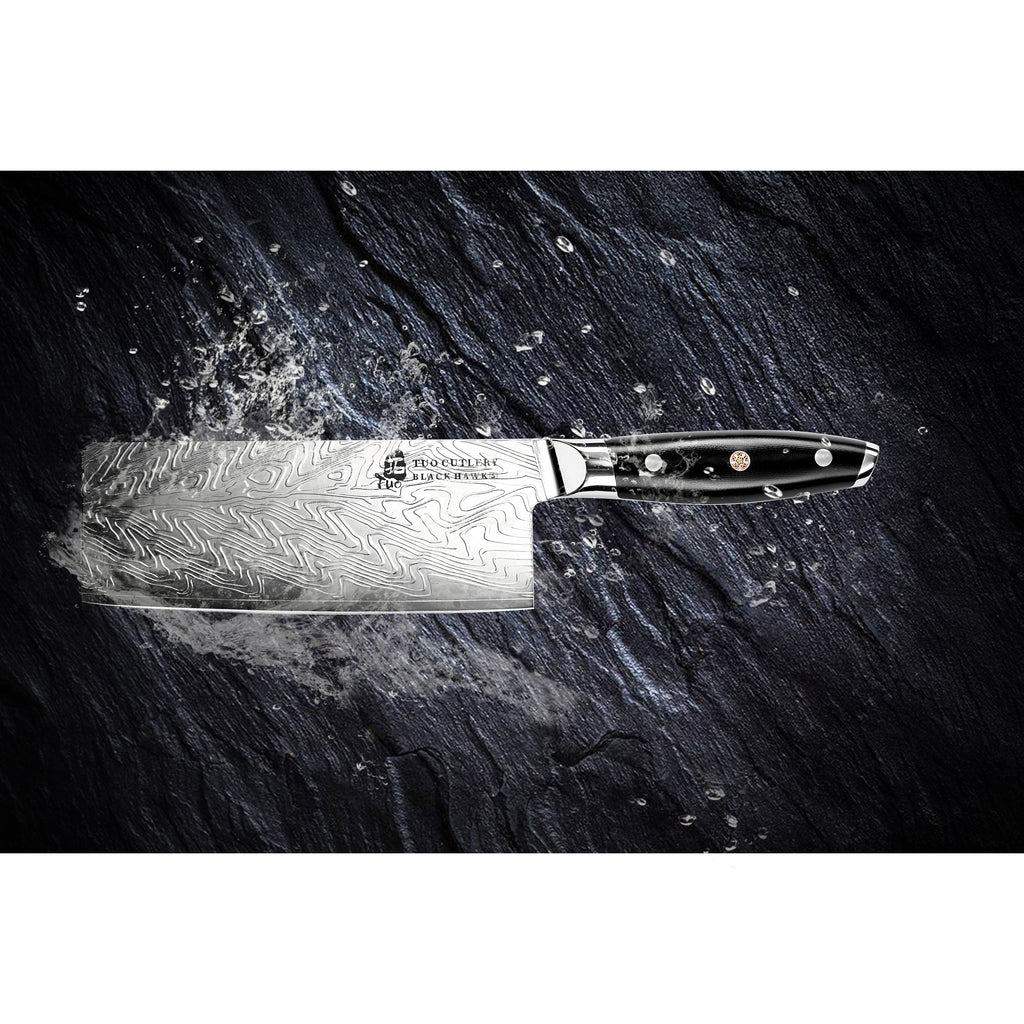 The tang is triple-riveted to the handle for durability. And the G10 fiberglass composite handle features superior lasting properties. It is nearly immune to extreme temperature or humidity. Yeah, you have also notice that it has beautiful ripples like other Black Hawk-S knives, and with only $59.95, you could get this modern and amazing cleaver knife!