With a perfectionist's eye, Tuo only develops balanced knife that uses the premium materials. Here I take our Legacy Series boning knife as an example.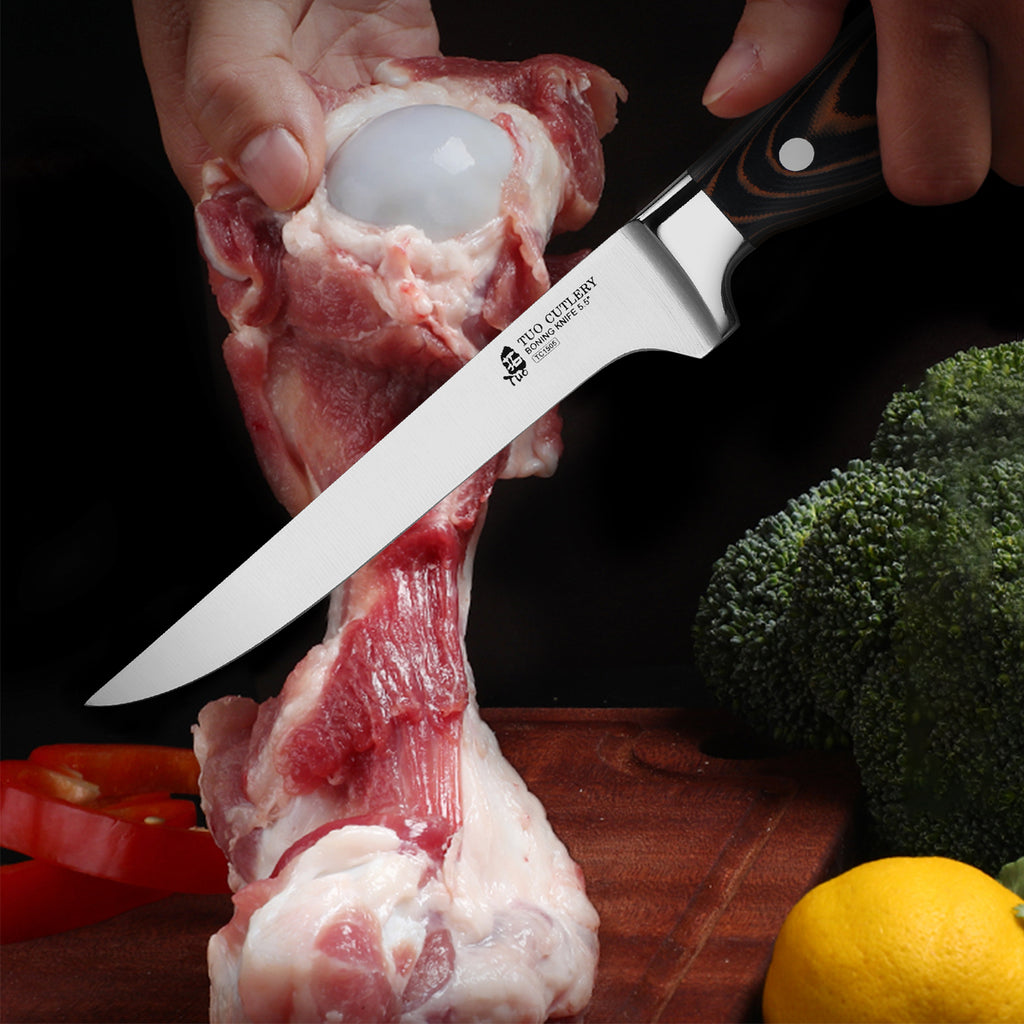 The luxury G10 handle is triple-riveted that ensures comfort and maneuverability.In addition, the thick bolster between the blade and the handle helps to balance and serves as a safeguard. For the blade, it's precisely forged of high-carbon German stainless steel engineered to perfection at 56+/-2 Rockwell hardness for long lasting performance, rust and stain resistant. 
Our Legacy 5.5" Flexible Boning Knife is ideal for filleting, de-boning, trimming, skinning and butterflying of different types of meat and fish. With a razor-sharp edge it could remove bones in pork, beef or chicken. The narrow curved blade enables the knife to move cleanly along the bones for clean cuts. Moreover, the small size makes it more flexible to maneuver around smaller bones, even you're a novice to the kitchen.
In a word, we all know how important the right knife can be. Though chef's knife is a must-have in every kitchen as it can cover many different tasks, however only a boning knife can easily go through exact filleting job.