Some people are super passionate about not only cooking but knives as well and TUO Kiritsuke Knife can set the bar high.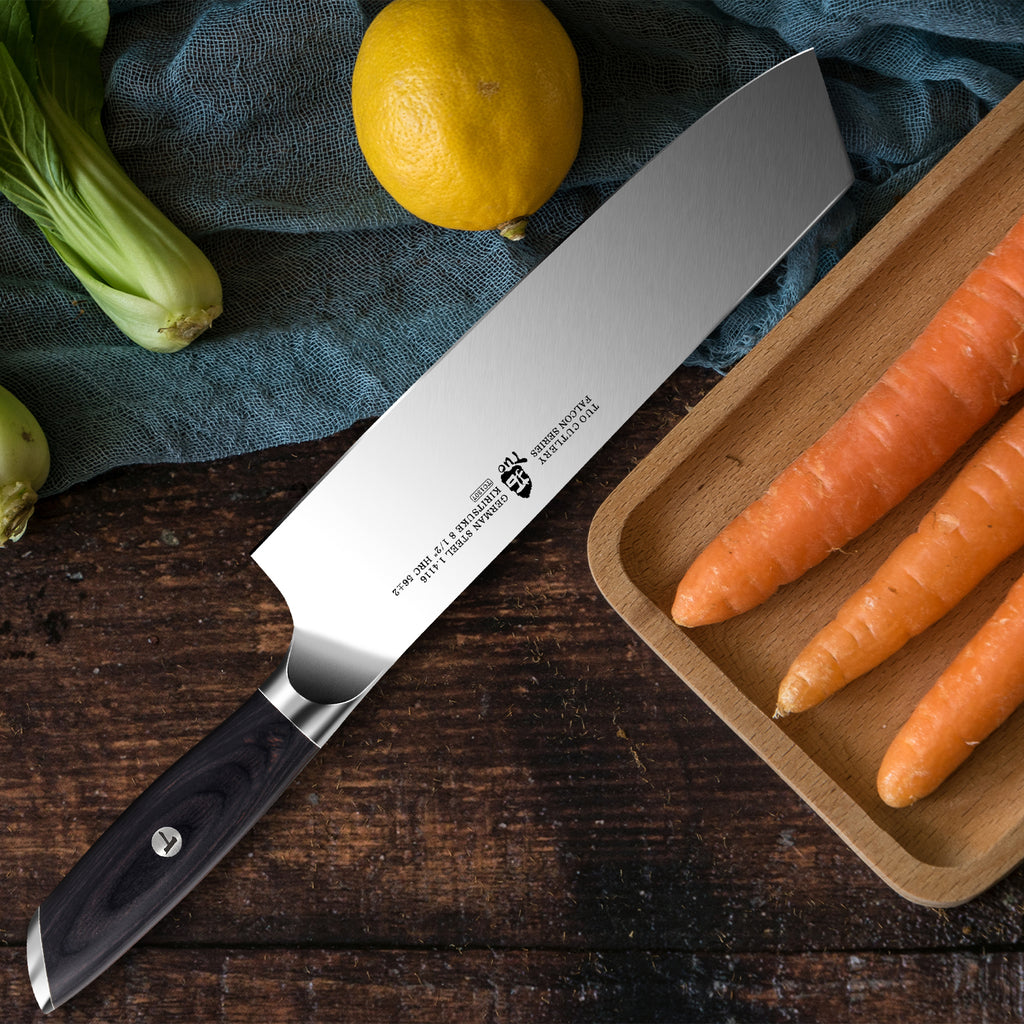 The TUO Cutlery 8.5 Inch Kiritsuke is a master chef knife that features a true multipurpose blade. It has a tall, flat blade. Not like most knives with a point that meets towards the middle of the blade. It's used to slice fish and vegetables and anything else in between.

This long 8.5 inch knives belly blade is flat which makes it the perfect choice for cutting vegetables, skinning fish, slicing fish, cutting beef into small pieces and much more. TUO Falcon Kiritsuke Chef Knife is made up of Germany high carbon stainless steel, which has an excellent performance in rust, corrosion, and discoloration resistance. And high-quality steel can guarantee the clean and healthy of your knife.

The handle is made from black Pakkawood wood and has an ergonomics full tang design, which gives comfort in intense level and gives the perfect balance you're looking for. Best Kiritsuke Knife you can trust.


In this post, we introduce the best Kiritsuke knife you can trust, which makes your daily cook life more smooth. Now you could get it now from www.tuocutlery.com. We hope you like this TUO Falcon Kiritsuke knife. Please do share your thoughts.