Actually, a paring knife needs to be sharp, and don't spend so much. But if you want to spend more and own something a bit different, here I would suggest choosing a exquisite knife, like this
Black Hawk-S
3.5-inch paring knife.
It has beautiful ripple pattern forged by the state-of-the-art technology, which offers it not only high-end appearance but also incredible practicality and sense of use. It's perfect for dealing with small or delicate items, such as when you're peeling a shallot or halving a lemon, a smaller size kitchen knife is a huge help. Moreover, its narrow blade also lends itself to odd jobs in the kitchen, like testing to see if a roasted beet is tender or if a cake is done.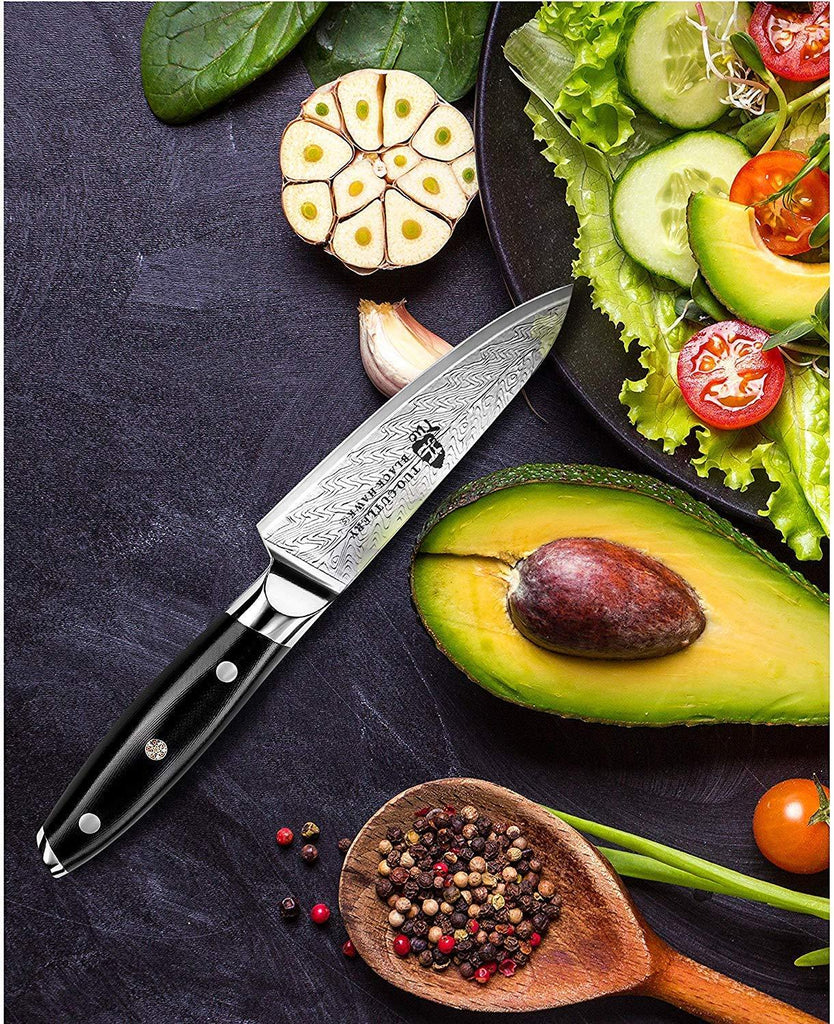 A good knife needs to not only perform well, but it also needs to be comfortable to use. The handle of our TUO paring knives are made of G10 fiberglass composite materials that feature superior lasting properties. It is nearly immune to extreme temperature or humidity. Also, it's ergonomically contour to the curves of your hand to make sure the handle allows for a firm, comfortable grip.
Isn't it's so great? I know you want to bring it home and got rid of all the other
paring knives
in your house.