If you often find yourself filleting, trimming, and finely slicing fish or meat, then a Sujihiki is the perfect knife for the job.
It's the Japanese version of a slicing or carving knife, the Sujihiki started out as a combination of Japanese Yanagida and a Western carving knife. A second bevel was added to the cutting edge, making it a great all-purpose slicer that can even double as a chef's knife.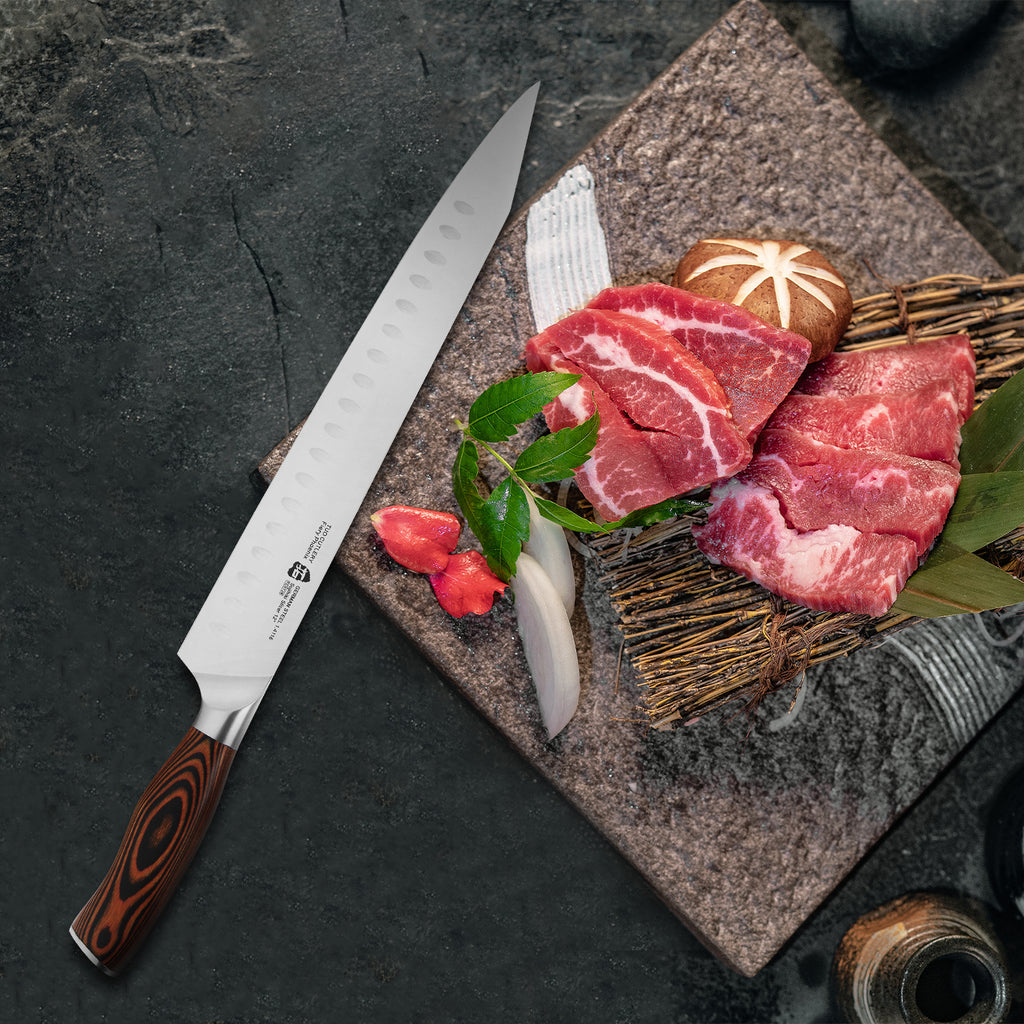 Features a long, thin blade with 12 inches in length, our Fiery Phoenix Sujihiki Slicer's blade profile and hollow grounds in the face of the blade help reduces friction and drag, allowing food to easily fall away as it's sliced.
Meanwhile, it's sharpened at the edges to have a strong dividing power, specially designed for slicing barbecue, raw fish and ham. Just gently press down, the straight blade slides like butter in various meats, helping you to efficiently complete your work in the kitchen.
Top-quality high-carbon German stainless materials and good wear resistance Pakkawood brings this TUO Sujihiki Slicing Knife a handsome look. It's delightful to use and add striking beauty to your kitchen collection.