At first glance, a Chinese cleaver might look the same as a meat cleaver. But a Chinese cleaver has a thinner edge, lighter weight; and its versatility definitely surprises you.

Being manufactured with Germany high carbon stainless steel, Tuo cleaver has a hard, sharp blade that is resistant to stain. This enables you to slice easily, and clean-up is a breeze.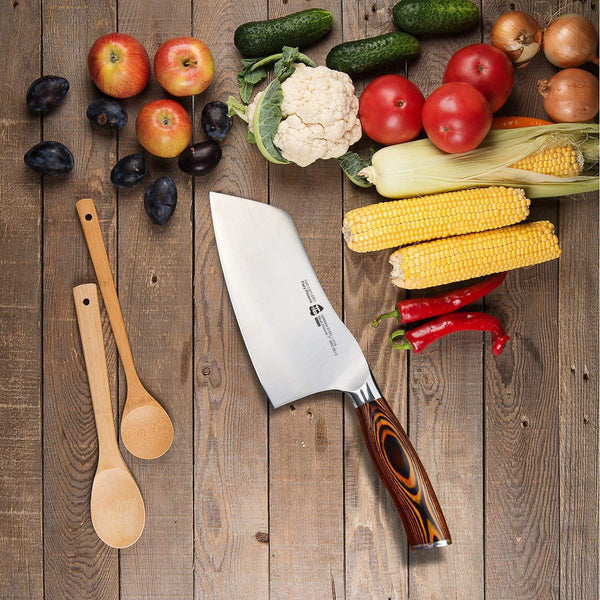 Meanwhile, the handle design is full tang, you can comfortably grab the cleaver with the handle made of Pakkawood, which can prevent the blade of this cleaver from falling easily, help you get good hold feeling and non-slip effect. Our Fiery Phoenix kitchen cleaver butcher knife is a great beauty, impeccable performance this strong design with a good strength, durability.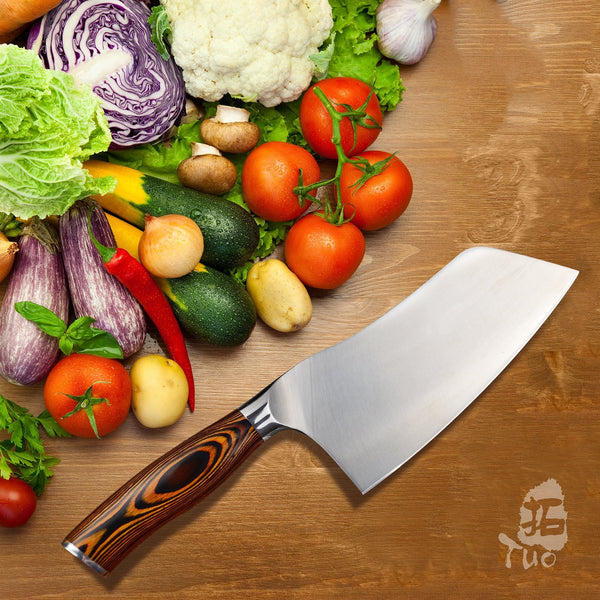 Do you want to know how a cleaver knife is so amazing? The extra-sharp tip can peel the skin of ginger. The flat of the blade can smash garlic while the spine can pound meat. A cleaver can be used to create paper-thin slices of carrot and remove the skin from a fish. A multi-tasking kitchen tool comes with an exquisite box package, it the ideal gift for any Home or Professional Kitchen Cook!