When choosing a bread knife, first of all, you should make sure that the blade you are buying is made with quality materials. Otherwise, you may need to purchase a new knife again.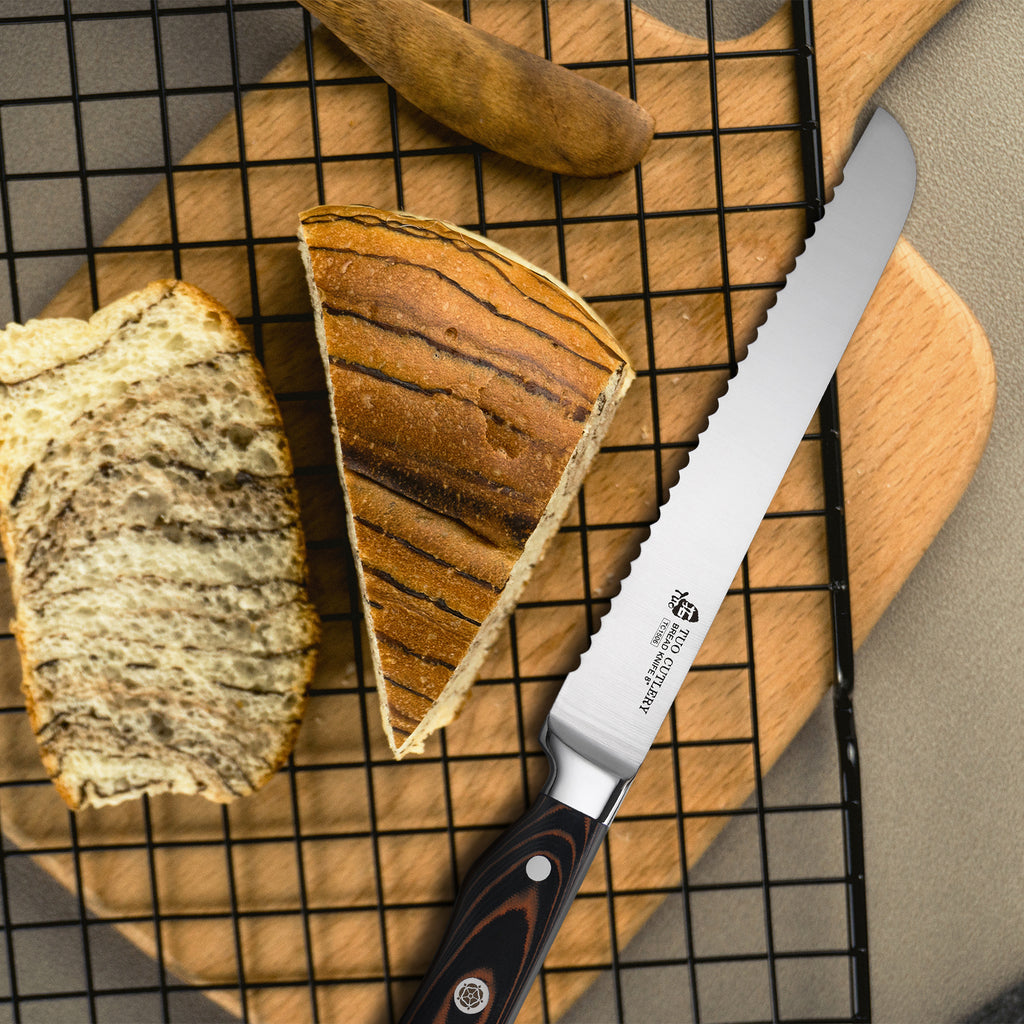 The blade of this Legacy 8'' bread knife is constructed of German high carbon stainless steel that provides excellent edge retention through the blade's entire life. The steel is precisely processed with high-tech vacuum heat treatment to reach the hardness HRC56±2 for excellent strength and rust resistance.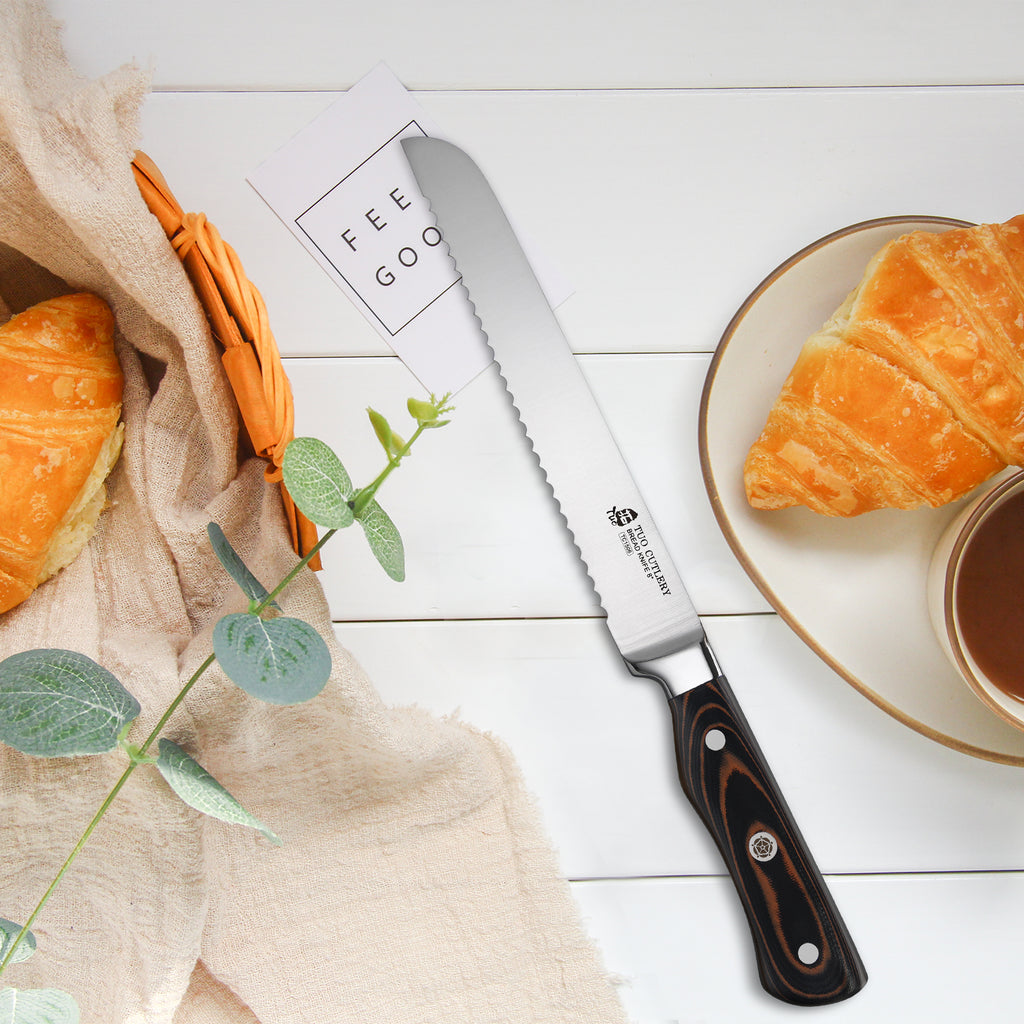 What's more, the knife has a full tang that follows through the handle and is held on by three rivets. The ergonomic G-10 handles have a comfortable slip-resistant grip. The blade has excellent edge retention and is well balanced as well.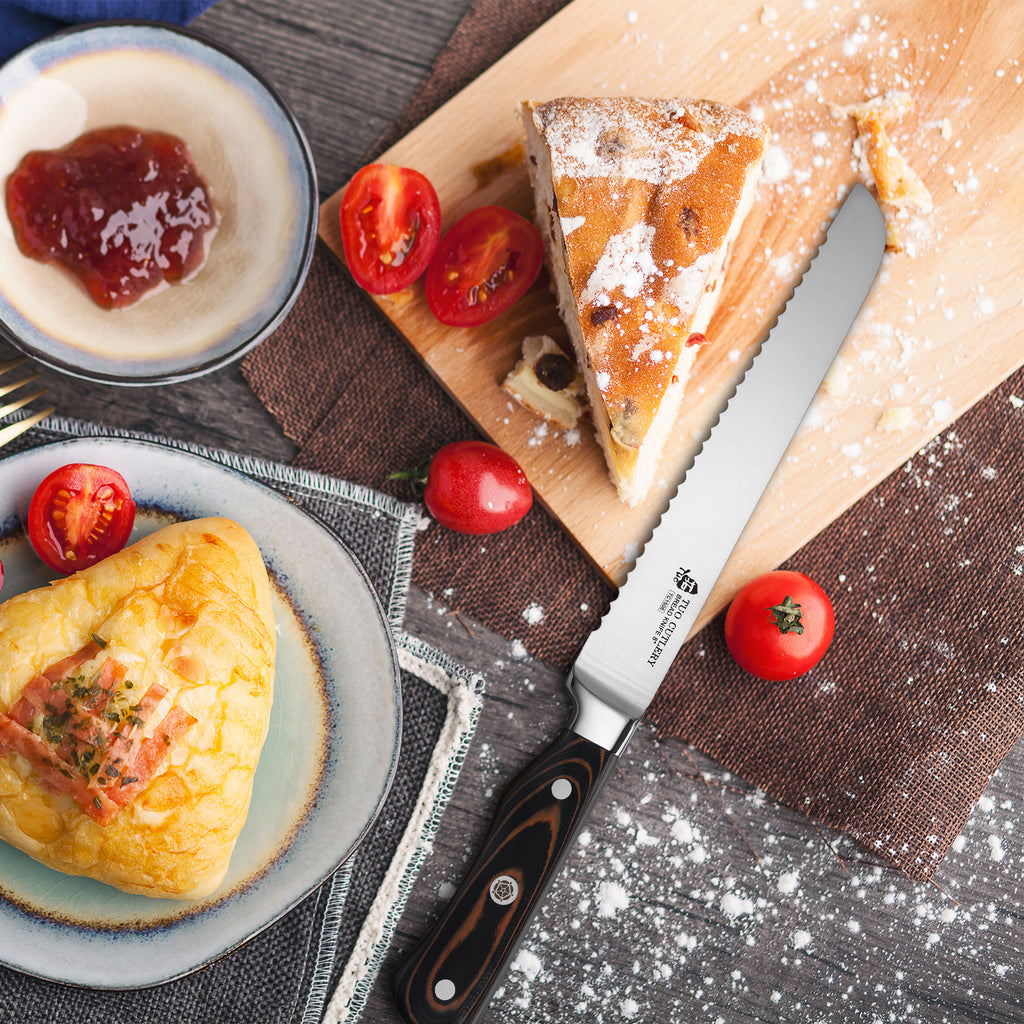 This bread knife is serrated. The serrations are of moderate size to deliver effective slicing while maintaining the integrity of the food. It could slice crusty bread with ease, effortlessly halve towering sandwiches and burgers, and sometimes carve up a large roast. Thankfully, a serrated knife doesn't need to be expensive. Our TUO bread knife could sail through all kinds of kitchen tasks, and it's cheap and high quality!