The kiritsuke is a traditional Japanese knife with an angled tip that can be used as either a sashimi knife or as an all-purpose knife. The added blade height means you won't be bashing your knuckles into the board while cutting veggies, and the dropped tip offers some real finesse when executing precision tasks like removing fat from proteins.
This 8.5-inch Kiritsuke knife from the Ring Lite series is full tang construction, meaning that there is a single piece of metal running the full length of the knife. It's strong and offers superior durability and strength. Full tang weighs more, but it also means that your knife is not as likely to bend.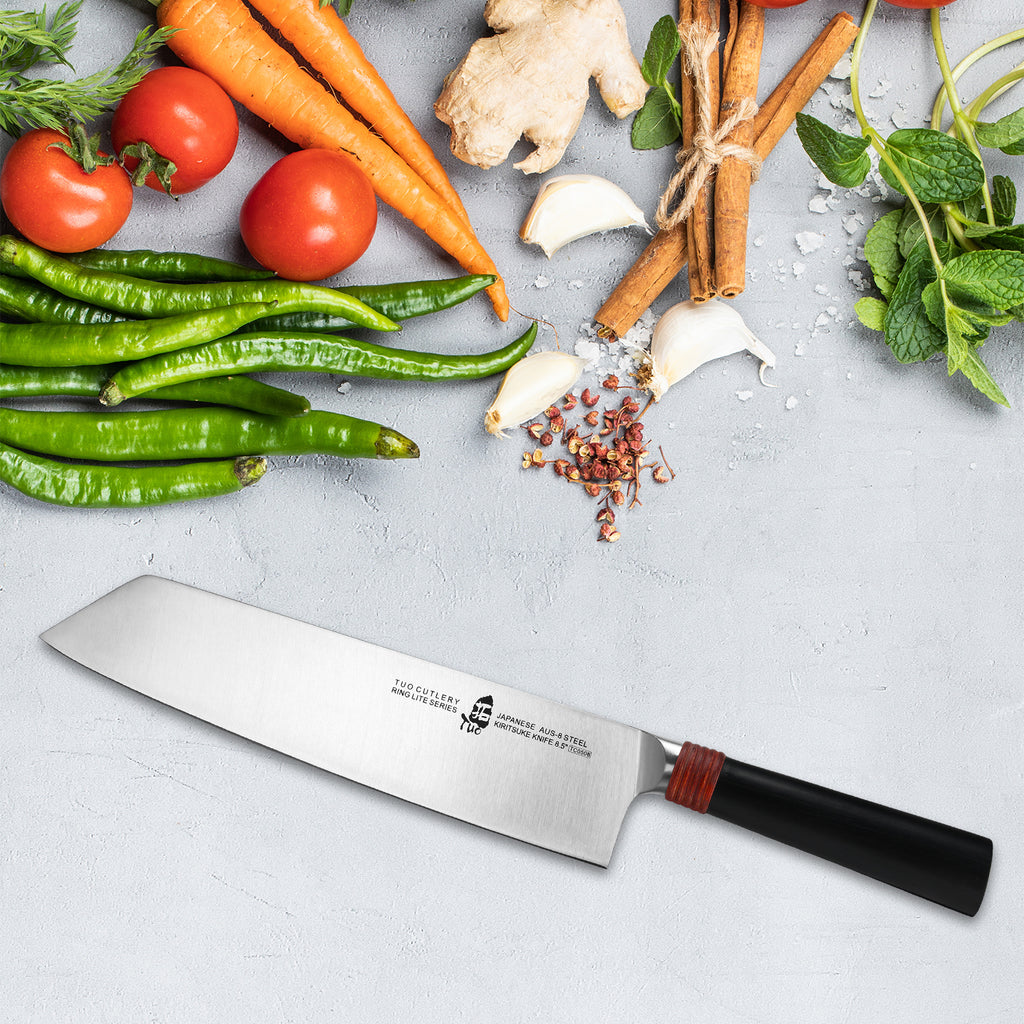 Besides, the way a knife's weight is distributed affects how it handles and how much leverage you get. A full tang allows for great balance and leverage capabilities, so if you use your knife a lot, then you want full tang.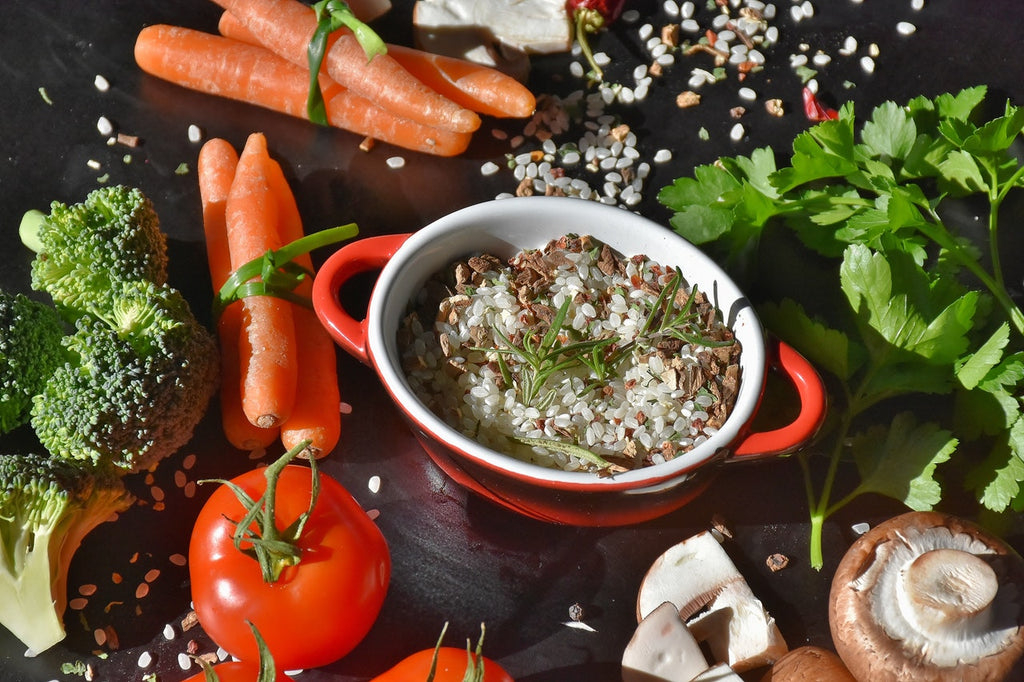 Now, let's check out the handle. As you can see, red and black dyes are added to the pakkawood handle to create beautiful color. It's durable, strong, and long-lasting. It makes for a great choice for knives that will see a lot of daily use such as those in a high-end kitchen. Not only that, but Pakkawood is also usually water and heat resistant too.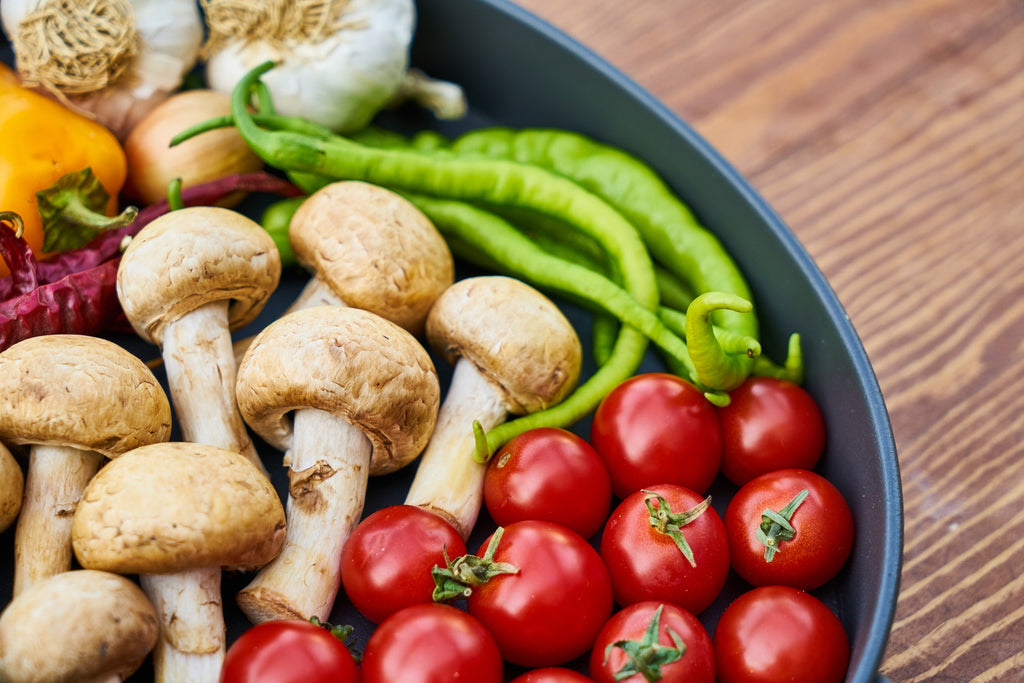 If you already have some experience with Japanese style knives and are searching for a versatile knife that can be used for both vegetables and fish, this Kiritsuke knife will meet your needs.