It doesn't matter whether you're a professional or an amateur chef. A chef knife is essential for any kitchen.

A decent chef knife goes a long way. It should not be "just enough". Therefore, a decent knife should have not only a sharp edge, but also a comfortable hold, a nice balance, durability, and even beautiful.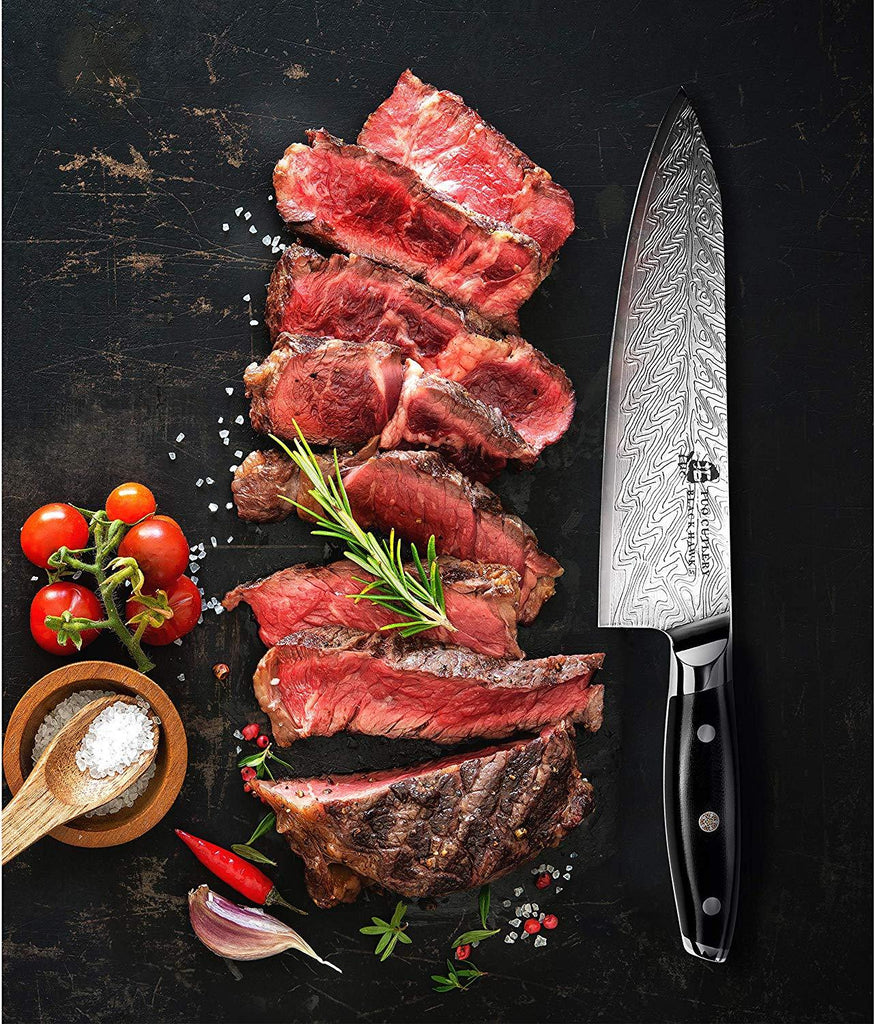 There are so many choices in the kitchen knife market, finding the right one for you might not be an easy job. However, today we bring you our TUO Cutlery Black Hawk-S 8'' chef's knife. Look closely, you will fall in love with its rippled blade.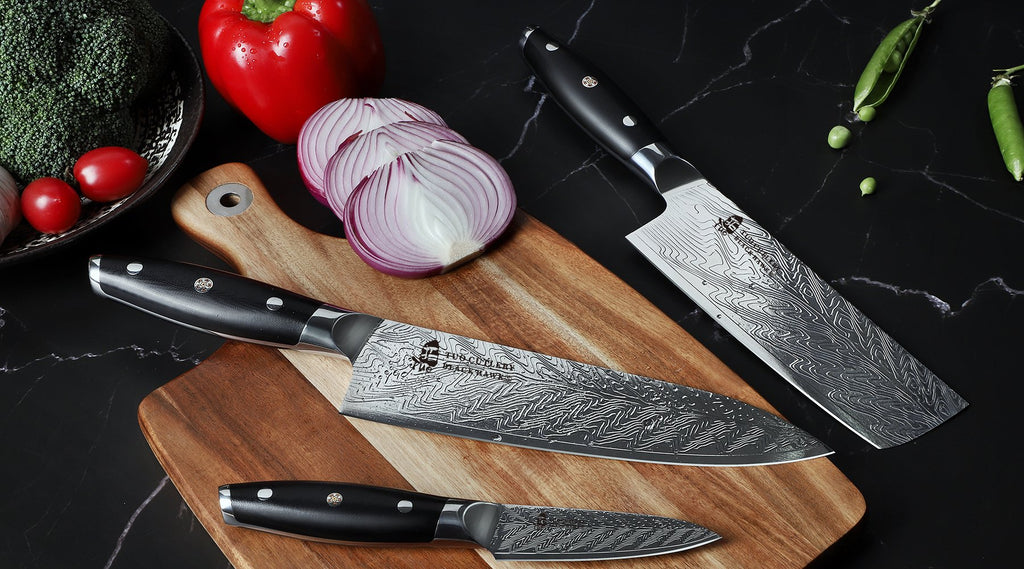 The ripple pattern finish forged by the state-of-the-art technology to offer not only high-end appearance but also incredible practicality and sense of use. Meanwhile, since the 3D pattern reduces the contact surface between food and blade, it prevents food from sticking on the blade and provides maximized the slicing efficiency.

Most importantly, made of high carbon stainless steel, full-tang structure with triple rivets built-in allows even superior resilience and solid durability, plus ergonomic G10 handle. Come & get it without hesitation at www.tuocutlery.com!