Did you get any new knives recently? TUO brings this 5'' utility knife to help you solve small kitchen tasks. This Utility Knife can handle many kitchen tasks, no matter in-home or restaurant, such as paring, cutting and dicing. The pocket length allows it to be used flexibly.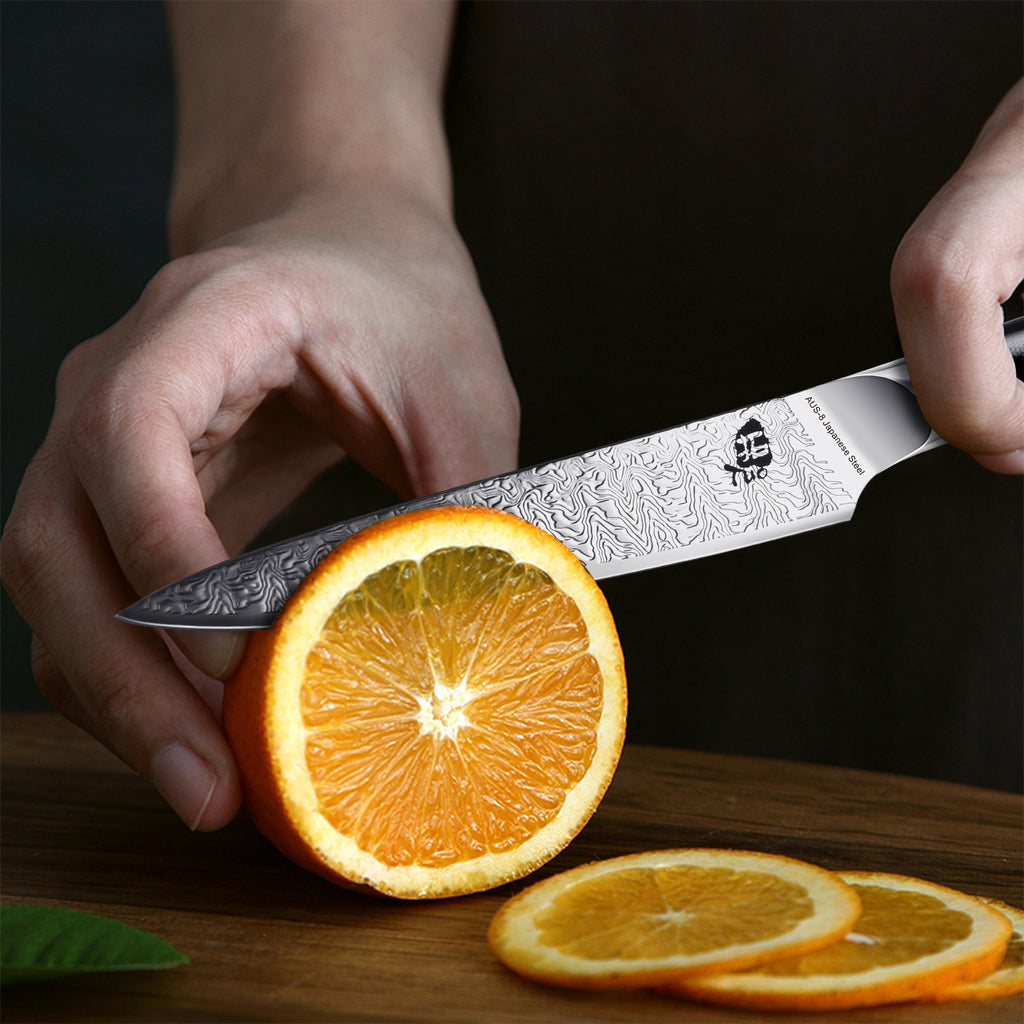 What is most important to chefs is that the knives he uses are for "cooking"…not "looking". But with this Falcon S knife, you could own both. It's forged with high-carbon Japanese AUS-8 Steel to ensure you every perfect cut. While the fabulous ripple pattern will help you enjoy preparing work.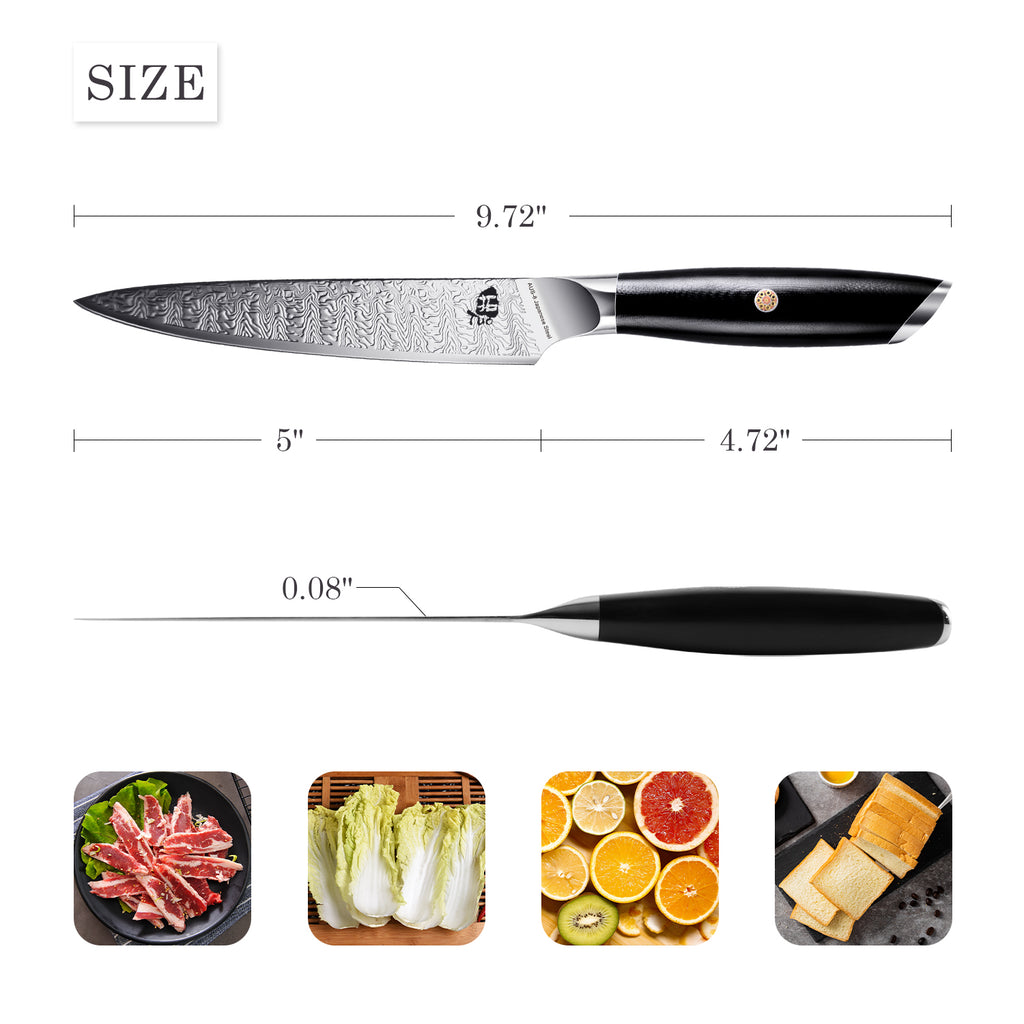 In addition, the premium G10 handles ergonomically balanced handles fits comfortably in the hand and facilitates effortless cutting. It's attached to the bolstered full tang with a rivet for noticeable stability, strength, and balance.
There are inevitable situations in the kitchen where you realize that the chef's knife is just too big and unwieldy for the job, and the paring knife too small and weak. With these in mind, the utility knife is an ideal substitute when portability is desired. Check the TUO store and bring this necessary small kitchen knife home!