When referring to a butcher knife, you may imagine a giant, rectangular, and clumsy cleaver. But here at TUO Cutlery, let us help you to explore its proper profile for you.
It's designed for butchering and breaking down large pieces of meat with its long and curved blade. The blade's tip is good for getting between the skin and flesh, while the Granton edge on the blade helps prevent meat tearing and makes it easy to cut with every slice.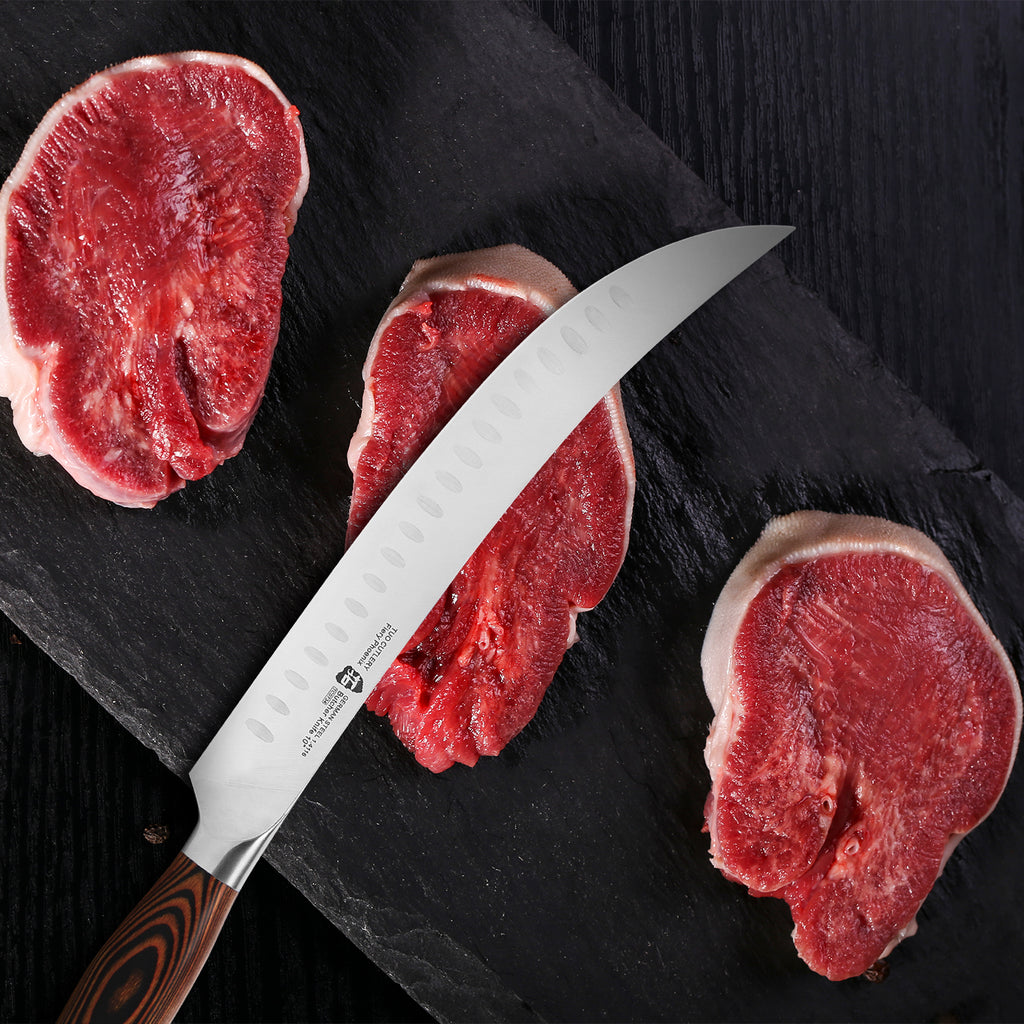 This one is our Fiery Phoenix 10-inch  Knife, and it's the middle size of our butcher knife line. This knife will perform everything our smaller versions can't do. Trim, dice, and slice your large cuts into steaks with ease and cleanly. The sharpness of the edge will give your cuts a uniform texture, enhancing the quality of what you cook.
Because of the length and weight, this knife will do much of the work for you. This knife is also lighter, thinner, and more nimble than other 10-inch Butcher Knife, which means you'll be able to cut more delicate and precise slices with complete ease.