A good santoku knife is as efficient as the versatile chef's knife. This knife is suited for dicing, mincing, and chopping. Favorites to many home cooks and professional chefs, thet Santoku knives offer reliability, especially when dealing with large quantities of food. Now let take a look at this popular santoku knife from the Ring Lite series of TUO.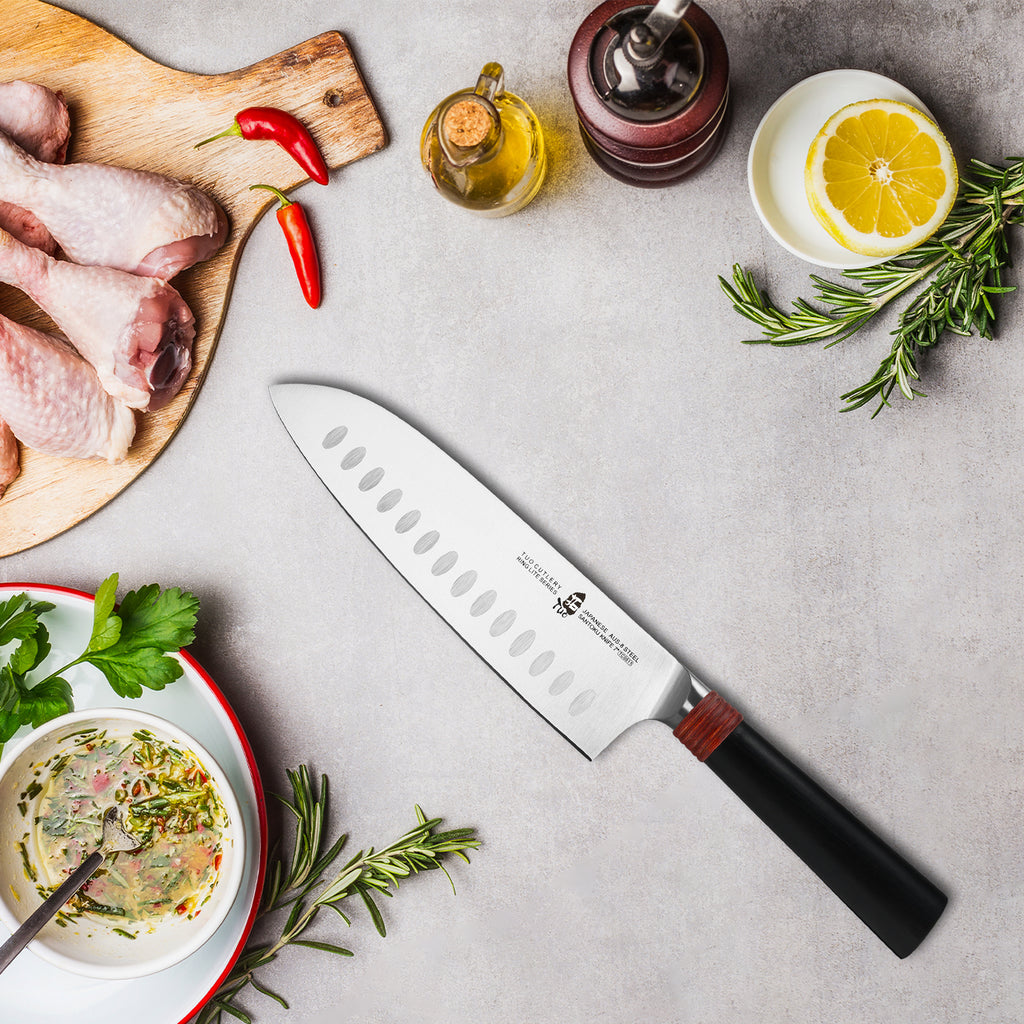 German-made blades are known not only for their sturdy constructions and durability but also for efficiency. This santoku knife is no exception. It comes with a full tang design to balance off the weight between the blade and the handle.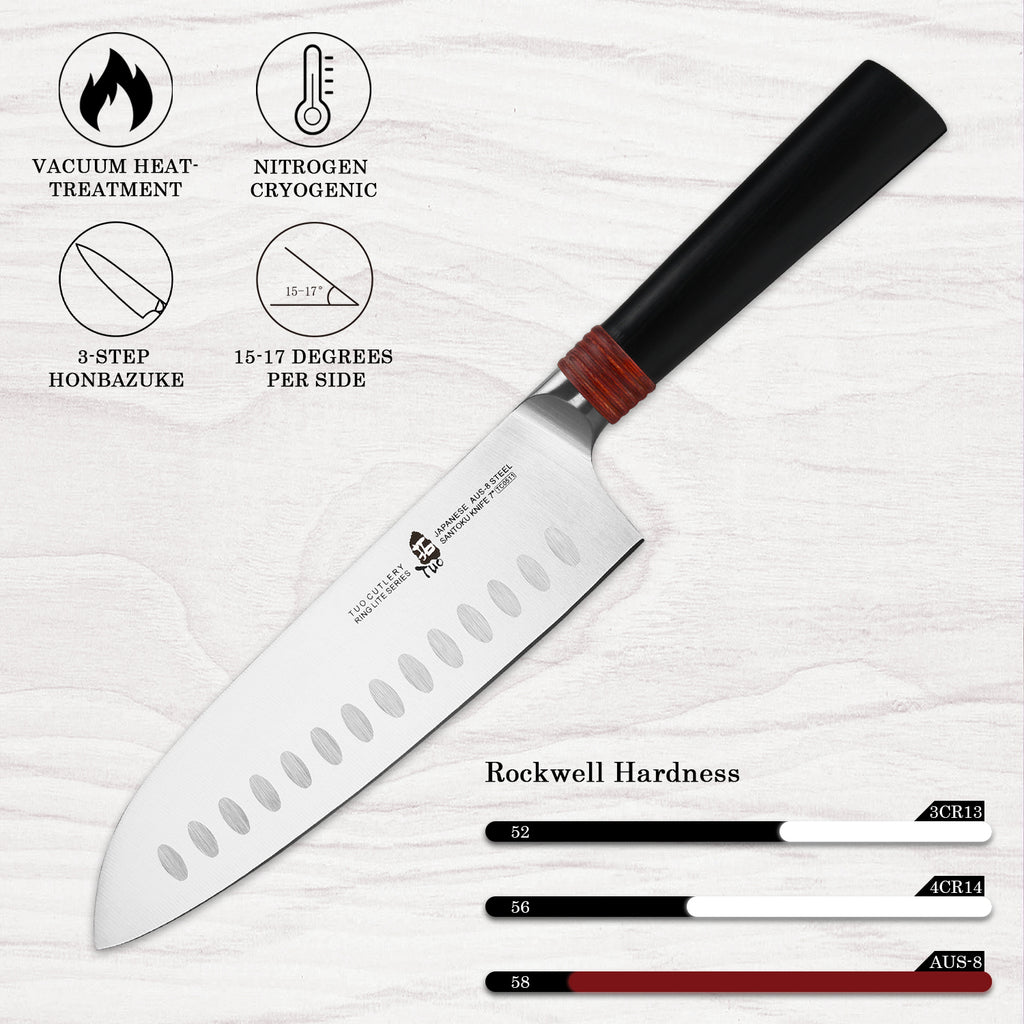 This knife has a hidden tang inside the handle. One of the benefits of this type of full tang is that it allows for different handle shapes. So you can see the pakkawood handle of this santoku knife is rounded. It makes it look more special and beautiful.
Whether you're working with vegetables, fish or boneless meat, the santoku can tackle just about anything.
It's comfortable to work with and features a razor sharp edge. If you're looking for a top-notch Santoku, you must have this knife in your kitchen.