If you're finding a knife for smaller hands, then this TUO 6" chef's knife is for you.
The blade of this Legacy knife is 6 inches long. The profile is rounded towards the tip and flat towards the handle, so it's just as good for rocking cuts as it is for slicing and mincing, making it a proper all-purpose blade.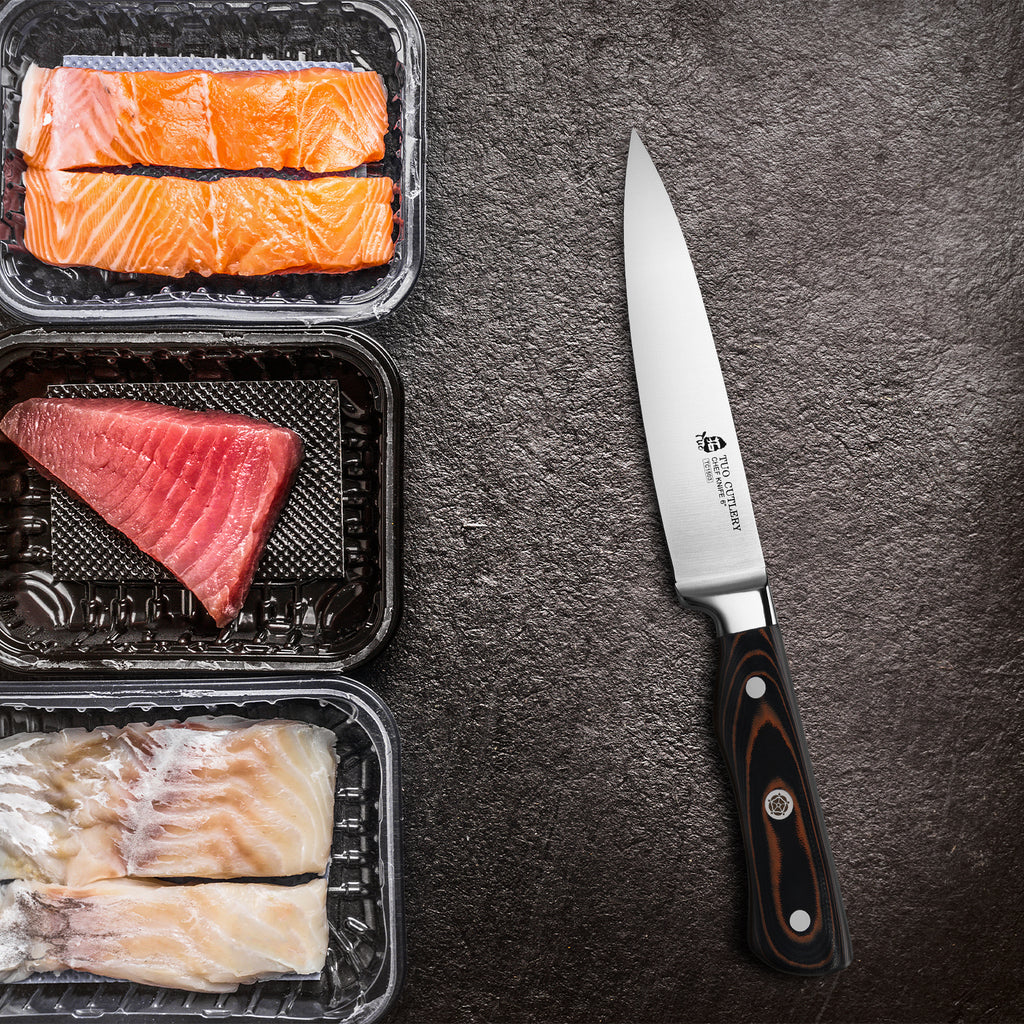 The blade is forged by German high-carbon stainless steel for ultra sharpness and durability, with a full bolster for a safe and secure grip. What's more, the handle is made of G10 fiberglass composite materials that feature superior lasting properties. It is nearly immune to extreme temperature or humidity.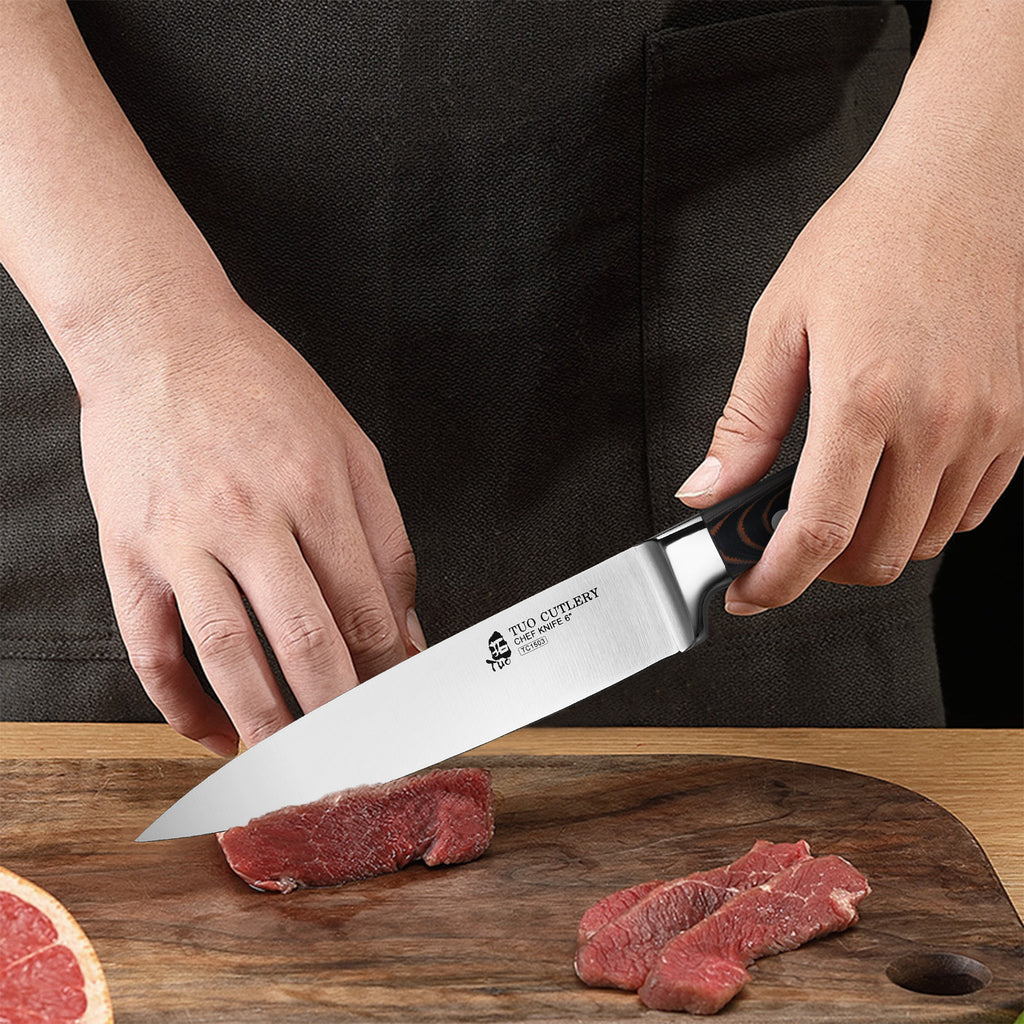 A good chef's knife could be your daily kitchen companion. And our Legacy chef's knife is used for everything from prepping steaks for the grill to finely mincing onions. If you are used to using a chef knife to cut meat and vegetables, this 6-inch chef knife will be your best choice.